Bob Vila's 5 "must-do" projects for May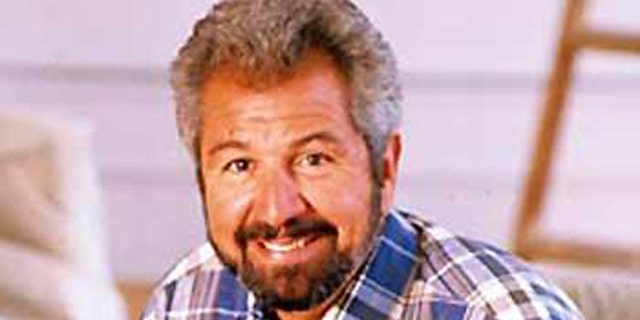 May is that in-between month — that time of year when we adjust to the unpredictable nature of spring and get ready to welcome summer with its longer days, warmer temperatures, and unlimited opportunities for outdoor enjoyment.
Being a month defined by transition, May is an ideal time to take care of basic maintenance inside and outside the house. Better to find out now that you have a faulty air conditioner, roof leak, or deck in need of refinishing than to later disrupt the more pleasurable pursuits of summer.
Here are my five top "must-dos" for the month of May:
1. SEAL YOUR DRIVEWAY
We all know that winter has a way of taking its toll on the exterior of the house, but don't overlook the driveway. Damage from the sun, oil and gas spills, rain, wind and fluctuations in temperature all contribute to the breakdown of asphalt over time. As water permeates cracks in the material, it can settle down at the base and compromise the asphalt composition. Cracks filled with water can also freeze, causing expansion in winter and grass outgrowths in summer.
If you haven't sealed your driveway in the past two years, do it now to preserve its good looks and durability. And don't be afraid to tackle the job yourself. It is the perfect DIY weekend project (provided you choose a weekend with no rain in the forecast). Here's how:
Step 1: Prepare the surface. If there are gas and oil spills, clean them with a mild detergent (not doing so will only result in the stains "bleeding" through the sealer). Remove any grass that might be growing in cracks and use an edge trimmer to reduce grass along driveway edges. Repair cracks and fissures with a crack sealer or patch compound. Use a broom to sweep the driveway clean of dirt and hose it down with water. Let dry for 24 hours.
Step 2: Ready the sealer. Open the container of asphalt sealer and stir well. Be sure to read and follow manufacturer's directions and precautions. Pour enough sealer onto the driveway to cover an area of about 4 x 4 feet. Working the sealer in smaller sections will give you the time necessary to apply an even, overall coat.
Step 3: Sealing the asphalt. You can use a brush or squeegee to apply the sealer, whichever you find easier to use. Push the sealer back and forth until you have a good, even coat. Be sure to feather the edges to avoid ridges or evidence of a patchwork application process.
Step 4: Clean up. Soap and warm water should be all that's required to clean tools — and yourself — when the job is complete. Be certain to refrain from walking on or using the driveway for at least 24 hours. Block the entrance to the drive with the turned-over sealer containers.
2. CHECK AIR CONDITIONING
May is a good time to make sure that air conditioning units are in good working order for the warmer months ahead. Change the filter, check hose connections for leaks, and make sure the drain pans are draining freely. In addition, vacuum any dust that has settled on the unit and connections; over time it can impact the air conditioner's effectiveness. If you suspected problems with the efficiency or performance of the unit last summer, now is the time to call in a professional to check it out. Since the warm weather can also elevate humidity in the basement and garage, be sure to set up a dehumidifier to reduce the problem early.
3. TEND TO YOUR LAWN
During the winter, soil compaction, along with chemical changes altering your soil's PH, may have left your lawn vulnerable to weed growth and other issues. Even if you can't see weeds, they are more than likely waiting for optimum conditions to propagate. If you want to prevent them from germinating, consider an organic herbicide; fertilizers are better suited to the fall. Also, consider reseeding on a regular basis, as it will continue to make a denser lawn, while helping to prohibit weed growth, too. You don't have to layer on the artificial fertilizers and toxic pesticides to achieve a greener lawn.
4. READY THE GRILL
If your gas grill has remained idle over the winter months, check burner jets for clogs and obstructions, and be sure that gas hoses and connections are sound and secure. You'll also want to check for propane. For charcoal grill owners, make certain your grill is clean of ash and free of grease residue. It's a good habit to adopt throughout the grilling season, not just in spring.
5. INSPECT DECK AND PATIO
If you have a deck, look for warped, loose or splintered boards, and do a good sweep to remove any leaves and debris, which may accumulated in the space between boards. Whether it's wood, plastic or composite, a deck should be cleaned every year to extend its life. If the finish on your wood deck is faded or worn, now is the time to clean, stain, and reseal it. If you have composite decking, follow the manufacturer's recommendations on seasonal care. The same is true for wood and composite fences, pergolas, trellises and other lawn structures. If you have a stone patio, a simple hose down is generally all the maintenance required (unless you detect moss or staining, in which case a more serious cleaning may be necessary).
Related:
Bob Vila is the home improvement expert widely known as host of TV's This Old House, Bob Vila's Home Again, and Bob Vila. Today, Bob continues his mission to help people upgrade their homes and improve their lives with advice online at BobVila.com. His video-rich site offers a full range of fresh, authoritative content – practical tips, inspirational ideas, and more than 1,000 videos from Bob Vila television.
Note: The views and opinions expressed in this article are those of the author and do not necessarily reflect the opinion or position of Zillow.