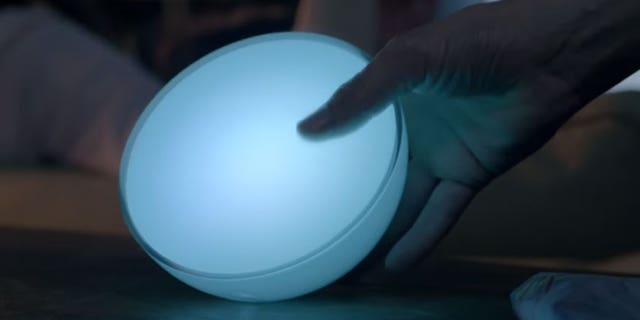 NEWYou can now listen to Fox News articles!
Energy-hogging incandescent bulbs currently are on their way out, and increasingly, consumers are turning to LEDs to light their homes. But unlike an incandescent light, an LED doesn't need to be bulb shaped at all. In the last few years, tech companies have started to show off exciting new form factors for LED lighting. If you're looking to ditch the tired, traditional light bulb, check out a few of these interesting and innovation new lighting options for around the home.
Philips Hue Go and Light Strip
Philips won a lot of fans several years ago with its color-shifting, smartphone-controlled Hue bulbs. The company has continued to push the boundaries with its latest entry, the Philips Hue Go. Much like other Hue lighting options, the Go can be set to any color you want, and can be controlled with the Hue app. However, Go takes things a step further and features an integrated battery, which lasts for up to three hours, making it the perfect compliment to a camping trip or backyard barbecue.
The company's lineup also include the Friends of Hue LightStrip, which allows you to enhance you collection of Hue lights. These color-shifting LED light strips are the perfect accent light to give your room a bit of mood.
Pulse Bulb
An energy-saving LED bulb is great, but you know what's better? A bulb that also packs in an integrated Bluetooth speaker. The marriage between lightbulb and music player might seem unusual, but by replacing a few bulbs around the home, you can quickly achieve immersive surround sound that spans every room in your house. The Pulse Bulb by Sengled features a speaker from JBL and screws into a standard light socket. Once installed, you can be control both the light and the speaker from your phone or tablet.
GE Bright Stik
Just a few years ago, LED bulbs cost a small fortune, running as much as $25 per bulb. But thanks to budget-friendly entries from companies like Cree and GE, the price of an LED has plummeted. The latest affordable entry from GE, dubbed the Bright Stik, replaces the traditional bulb with a modern-looking cylinder. These bulbs will last more than a decade and pump out as much light as a 60-watt incandescent, but only use 10 watts of power. While these lights don't feature all of the bells and whistles of smart LEDs, they cost less than $10 for a three-pack, making them a great energy-saving upgrade to energy-wasting incandescents.
Leeo
Leeo took something old, the humble night light, and transformed it for the 21st century. The Leeo light packs a lot of tech into its stylish form factor. The device features a ring of color-changing LEDs, allowing you to pick the hue and intensity of the light. While it's a great night light, the Leeo isn't just there to illuminate your path to the bathroom late at night. The device also listens for the sound of smoke detectors and carbon monoxide alarms, notifying you through a phone call, text message, or the device's smartphone app when one goes off, so you can respond quickly. It's a great way to get peace of mind when you're away from home, all without having to replace the alarms that you already have.
Big Ass Garage Light
The Big Ass company made its mark with its ceiling fans — powerful, vortex-inducing machines that cool you down quickly. Now the company has gotten into the lighting game with their Big Ass Garage Light. And the company is not messing around when it comes to lighting. The Garage Light pumps out a whooping 13,000 lumens of bright white light, while only using 122 watts of power. The fixture is built out of a single piece of extruded aluminum, giving it the durability you need in the garage.