Behr paint unveils 2019 Color of the Year, 'Blueprint'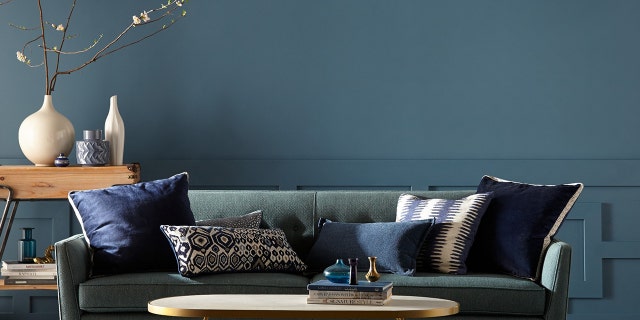 NEWYou can now listen to Fox News articles!
The Behr paint company has officially announced its 2019 Color of the Year, and the true-blue hue has set a stylish tone for the advent of autumn and return back to school.
Heralded as "warmer than denim and softer than navy," the winning shade, Blueprint S470-5, promises to deliver "authenticity, confidence and timelessness" in both the interior and exterior of the home.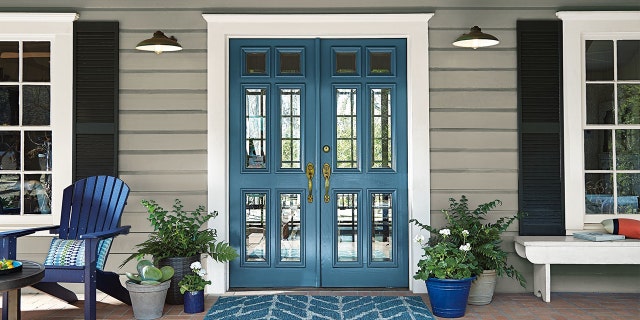 "Much like the sketches builders rely on to bring an architectural design to life, Blueprint S470-5 lays a foundation for consumers to make their unique vision a reality," Erika Woelfel, Behr's vice president of color and creative services, said in a press release. "This universally appealing hue provides a steady stream of positivity and is poised to be an instant classic for years to come."
To that end, Woelfel and Sarah Fishburne, head of the Trend and Design team at The Home Depot chatted exclusively with Fox News about just why Blueprint is so practical, why color matters in interior design, and what shades DIYers should avoid at all costs.
FOX News: What's so great about Blueprint S470-5?
Erika Woelfel and Sarah Fishburne: What we love about this color is that it hits that sweet spot in saturation and tone. It's a very usable color, it's very livable. It works well with many other colors such as pastels or neutrals, as well as deeper and darker shades. It depends on the mood and the look that you're going for, whether you're thinking about repainting a room or redecorating something.
4 HOME RENOVATION PROJECTS TO BOOST RESALE VALUE
How can people incorporate the Color of the Year into the interiors or exterior of their home?
Paint has the biggest impact in that it's the fastest way to get a color. It's important to get it right the first time, or you might waste your efforts.
It was important for Home Depot merchants and Behr to create a truly innovative product. With Behr Marquee, the paint offers one-coat coverage – you can [fully] paint a room in just one hour. You can see that transformation happen really fast!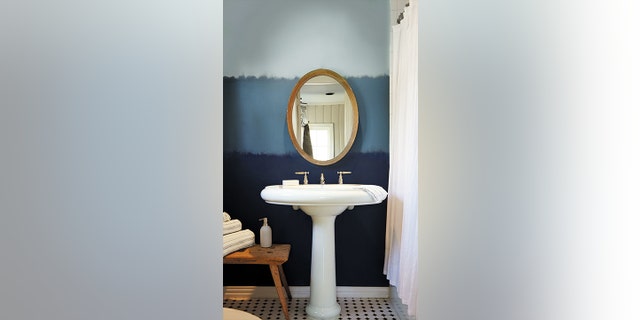 Why is color so important in a home?
Color is such an emotional element in a home. The number one reason that people are looking for a new paint color on the walls is to change the mood, feeling of a space. Whether you want to make a space feel more energetic, more relaxing or more open, color has the power to make that transformation happen.
What color trends are you predicting for 2019?
Blues continue to rise in popularity, we're not seeing those go away. We're looking at dusty pastels expanding, and neutrals like grays are becoming warmer. Blue houses are becoming trendier, too!
FOLLOW US ON FACEBOOK FOR MORE FOX LIFESTYLE NEWS
What colors should DIYers avoid when painting interior walls?
There's no set colors people should stay away from – what matters often is ceiling height. Darker colors can shrink a space, and natural light also affects how color appears in room. It's important to test, test and test shades. Evaluate samples at times of day to see how a color will truly look in room.
In a dream home, where would the Blueprint shade best shine?
Blueprint could work really well in a living space or a bathroom. Exterior wise, on doors and shutters, it just has so much versatility. Whatever you pair the color with reflects what mood it's going to take on.
In a bedroom, it would also make for a good night's sleep!