Before and After: Best and worst home makeovers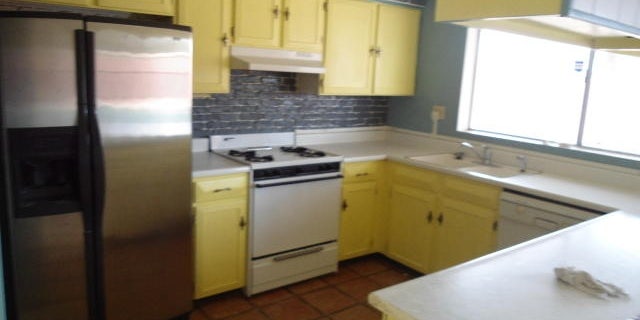 We love a good home makeover -- but not all home makeovers are good. That kitchen above? That's what it looked like after a renovation. Still, there's no shortage of awesome transformations out there. We've picked some of the best and worst home makeovers from real estate blog Ugly House Photos, which culls images from listings. The first 18 slides of this gallery show some of the most amazing home transformations we've seen -- and the rest show some of the worst.
Click through and enjoy! And since we're on the topic, don't miss the cutest kitchen rehab story we've ever written.