Aspen Named Most Expensive Town in America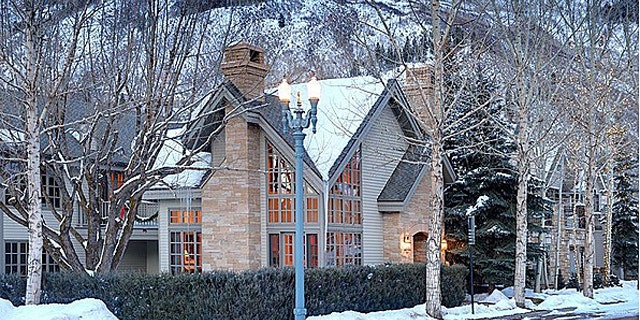 ASPEN, Colo. -- The lowest-priced single-family home on the market in Aspen is listed for $559,000. It is located in a trailer park.
While most housing markets in the rest of the country continue to struggle with anemic demand and foreclosures -- and sales at many other luxury ski resorts are still sluggish -- Aspen has forged its own orbit, The Wall Street Journal reported in its Friday edition.
The average home price in the mountain town has increased over the past four years, to $6 million in 2010 from $5.4 million in 2006, according to multiple-listings data. The median price for single-family homes is now the highest in the country at $4.6 million, according to San Francisco-based Altos Research, surpassing the Hamptons, Beverly Hills and Palm Beach.
Sales of luxury Aspen estates -- the sorts of over-the-top places with leather walls and outdoor heated infinity pools -- have remained remarkably healthy, thanks in part to foreign buyers. Of the 25 real-estate transactions recorded by Pitkin County for the week of Jan. 19 to 25, five were buyers from abroad, including three Australians and people from Turkey and Hong Kong.
Last month, a home in the Maroon Creek neighborhood with an indoor heated swimming pool, basketball court and outdoor hot tub overlooking a waterfall sold for $13 million. The buyer was Russian Alexander Zanadvorov, the 40-year-old owner of Sedmoi Kontinent, a chain of supermarkets.
With celebrity regulars like Lance Armstrong and Goldie Hawn, Aspen is an anointed stop on the international jet-set circuit, a place where the wealthy come to play and spend. Increasingly, they are putting down roots there.
"Aspen is like a small Manhattan," says Altunc Kumova, a financial services executive from Istabul, Turkey, who bought a fractional condo at The Little Nell in January. "You can find almost all upscale brands for shopping and restaurants are excellent. Apres-ski in Aspen is very glamorous."
Analysts point to numerous reasons why Aspen has held up so well. A small market where only 13 percent of land is able to be developed because of zoning laws and the mountainous landscape, it never suffered the overdevelopment now plaguing other areas. Aspen's distance from a major city and spotty air service help to keep away day tourists.
In the past few days Aspen agents have reported showing homes to potential buyers from as wide a range as Russia, Brazil, the Dominican Republic, Italy and Australia.
"I have a long list of Australian friends who are coming to visit," said Anna-Lisa Klettenberg, an artist and investor from Sydney who bought a condo at the luxury Gant Hotel. Klettenberg had been skiing in Aspen for over a decade; she decided in March to look to buy, put an offer on the condo that day, closed in May and was there for the month of July. She still owns her home in Sydney and has a summer place on Australia's Gold Coast in Queensland, but she plans to spend four months a year in Aspen now.