Amenities Today's Renters Just Can't Live Without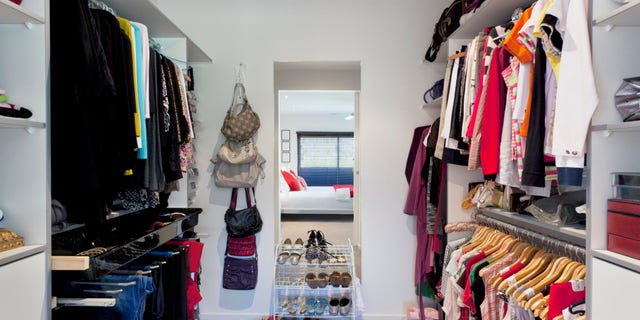 What clinches the deal for you when you're weighing two similar rentals? It could be which place has more room for your clothes. But your closet does need to be in a desirable location.
Cozy, a tenant-screening and payment company, surveyed renters on amenities they want. They found a handful of must-haves, including the following:
A walk-in closet -- 70% of renters put this on their list
An in-unit washer and dryer -- 69%
A balcony or outdoor area -- 53%
Lucas Hall, community manager at Cozy, said landlords can attract and retain quality tenants by offering these amenities. They could add closet organizers, install laundry equipment (if possible), and replace the window coverings.
He also suggested painting the apartment a neutral color with white trim.
Jonathan Eppers, co-founder and CEO of RadPad, a rental payment site, said he sees more renters demanding high-speed Internet service. They are also willing to pay more for an apartment that has an on-site gym and pool or allows pets, he said.
Outdoor areas where residents can walk their dog or have a barbecue grill are also high on the list of desirable perks, Eppers said.
"Most urban apartments have some sort of green area or park space where residents can relax," said Hall. "If there is a communal park that the tenant doesn't have to maintain, they will likely choose that over a balcony."
The ultimate amenity
However, there's one "amenity" that trumps anything you'll find inside an apartment: location.
"Location isn't traditionally considered an 'amenity.' But in my experience, location is the thing that attracts the most tenants," Hall said. "When their jobs move away, they move too. It doesn't matter if the unit has granite countertops and stainless-steel appliances. If they spend too much time commuting, they will move."
The location of the rental determines the other kinds of amenities that are considered important, Hall said. Renters in cities focus on proximity to public transportation and the cost of a parking space, which is often sold at a premium, he said. In the suburbs, renters care more about finishes such as hardwood flooring and crown molding, as well as newer appliances and free parking.
"Renters are willing to spend upward of 45% of their monthly income on rent so they can live in a neighborhood of their choosing and an apartment that meets their lifestyle," Eppers said.
"In Los Angeles in particular, renters are willing to pay a premium for parking [in addition to the monthly rent], since most renters have a car and parking is so limited. However, in cities such as New York and Chicago, where more renters take public transportation than drive, renters are willing to pay a high premium to live near the most convenient metro stops."
So if you're looking for an apartment and you run across one with a walk-in closet in a cool neighborhood, you've basically found the holy grail of rentals. Snap it up!
The post Amenities Today's Renters Just Can't Live Without appeared first on Real Estate News and Advice - realtor.com.