A Very Brady #TBT: This Ranch House Was Not What It Seemed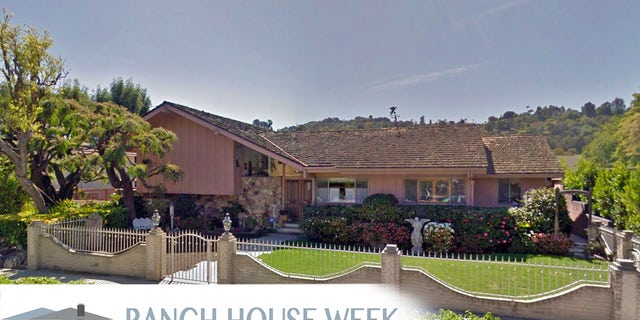 We're throwing this one back to the classic '60s-'70s sitcom about a fellow who met this lovely lady, knew that it was more than a hunch, and installed their collective brood -- six adorable kids, plus a housekeeper named Alice and a dog named Tiger -- into a ranch house. For many of us, it was the ranch house. Growing up deep in Brooklyn before it became Brooklyn, I'd watch reruns of "The Brady Bunch," studying the opening credits and dreaming of living in such a quintessential California home. Back then, I probably just referred to it as a "cool, big house."
For five years of Brady antics, the exterior of the house never changed. (That's because producers used the same footage every season.) Vibrantly green lawn, pristine concrete sidewalk and path, shingled roof, Southern California flora -- suburban perfection! And let's not even discuss the inside -- the open staircase where the kids lined up, the painted brick wall, the blue bedding on Mr. and Mrs. Brady's bed, and even that brown kitchen in which Alice was always cooking up trouble.
It wasn't until recently that I read an eye-opening editor's note in Entertainment Weekly pointing out that something was amiss with Chateau Brady. How could all those people and rooms fit in that house? Well, they didn't. Set designers added windows to the split-level San Fernando Valley location house to make it look like it had a full second level. And the interiors -- those were just sets on the Paramount lot.
The original Brady house exterior lives on at 11222 Dilling St. in North Hollywood, CA. The new owners put up a brick-and-iron fence to keep "Brady Bunch" fans from peering through the windows. Personally, I'm not sure Mike, the architect and father of six, would have approved…

Ranch house illustration (in Ranch House Week logo) by Pop Chart Lab