9 outrageous fire pits you need in your backyard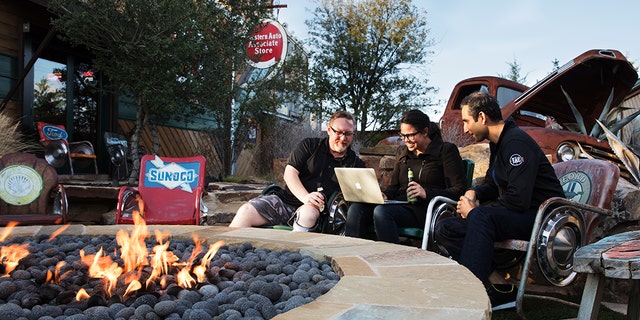 In prehistoric times, home life revolved around fire pits.
Today, roaring fires aren't so much a tool for survival as they are a luxury for socializing. They extend your living area outdoors and, unlike pools, can be used year round. Plus, they're relatively low maintenance.
So start stocking up on marshmallows. Here are nine fire pits you didn't know you wanted in your dream backyard.
1. DIY Fire Pit Kit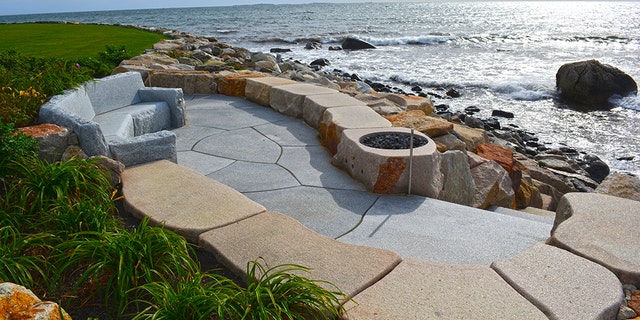 Good news-- you don't need to be an Eagle Scout to build your own fire pit. In 1883, a Swedish immigrant founded Swenson Granite. Today, it's still a family-owned business and one of the most popular products is its DIY fire pit kit line with products ranging from $629 - $1369. The company also does high-end custom designs like this waterfront New Hampshire home.
To help customers assemble their own fire pits, the company has even has a YouTube video "How to Build a Fire Pit." Should you go the gas route, don't lay the line yourself. "If the gas line has a leak or heaven forbid, explodes, your homeowner's insurance won't cover it unless it was installed by a licensed gas contractor," says designer Elle Cole.
2. Recycled Countertops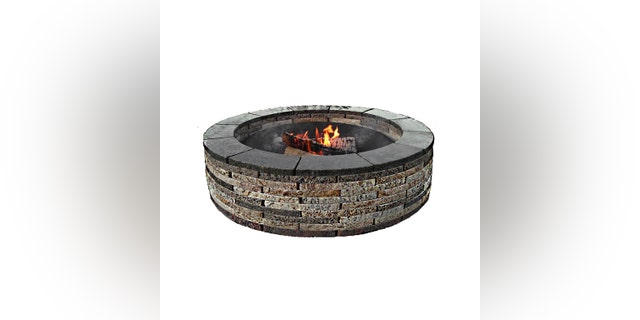 Pennsylvania-based Budding Co. started selling granite fire pits in 2009 and now ships them nationally. They source their granite from countertops discarded by contractors. Each pit is made of 100 percent recycled granite cut into bricks which are then layered into one of two shapes, round or square depending on the customer's preference. Since granite can withstand high temperatures without cracking, there's no need for a steel ring. Budding Co.'s granite fire pits start at $459 with optional gas inserts starting at $499.
3. Line of Fire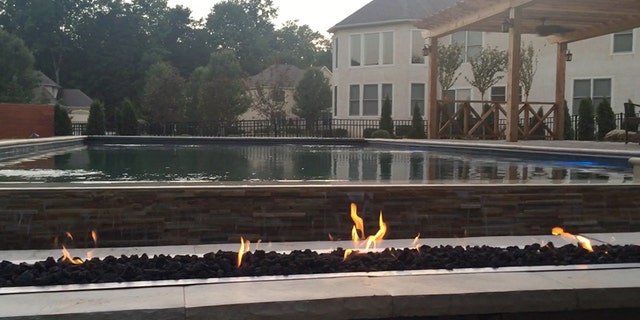 When VizX Design Studios has clients who want backyard conversation starters, they give them their signature-- the line of fire. The Chicago-based outdoor living design firm recently completed an impressive 16-foot-long line of fire bordering a client's infinity pool. It may not be advisable for families with young kids or curious pets, but if heat is what you're after, this model will emit much more than a traditional round fire pit. A custom line of fire design by VizX starts around $8,000.
FOR THE LATEST HOME DECOR FEATURES FOLLOW FOX LIFESTYLE ON FACEBOOK
4. Boulder Fire Table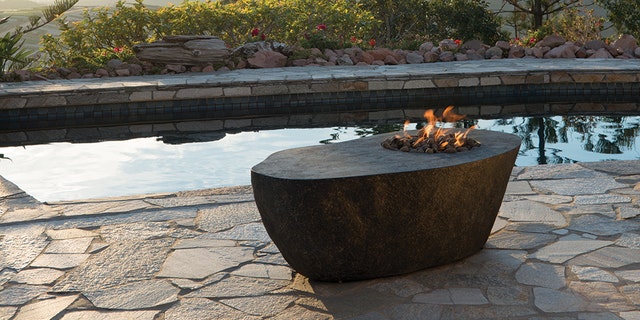 It's a rock! It's a table! It's a fire pit? Yes, the Boulder Fire Table from San-Diego-based Stone Yard, Inc. is all three. Composed of lightweight, yet weather-resistant, glass fiber reinforced concrete, the boulder's top is designed to be level enough to hold food and drinks when it's not being used as a fire pit. It comes in an array of sizes and is available in natural gas or propane. The match-lit system starts at $3,800 while the electric start remote-controlled system runs about $6,700.
5. Poolside Fire Pit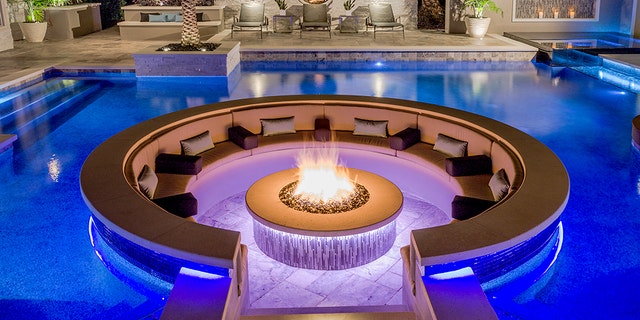 From pool to pit, it's all about "functional flow" according to designer Ryan Hughes. Hughes' "Big Time" fire pit lounge in Tampa is actually the epicenter of his client's pool. The 5-foot-wide fire pit is cladded in glass tile and is reached via a concrete stepping pad lit with LED strip lighting. It can comfortably seat groups of eight on its circular bench covered with weather-resistant cushions. The price tag for a seemingly floating fire pit lounge? This one rang in around $35,000—a small chunk of change considering the entire outdoor living space project for the home totaled $1.1 million.
6. Water Feature Fire Pit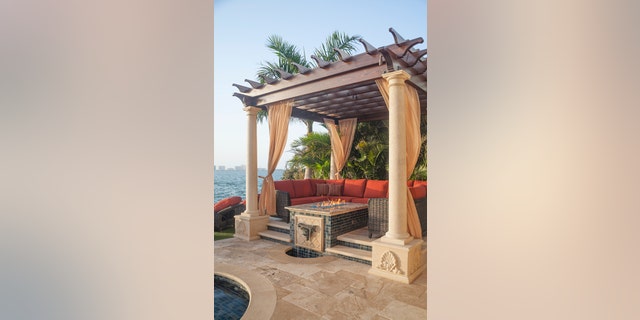 Inspired by Italy's fountains, the focal point of Hughes' "Oceanfront Elegance" project is a glass tiled fire table complete with cascading water fountain as its focal point. With built in wraparound bench seating for 10 and, overhead, an ornate wooden pergola supported by Roman columns, the project wasn't cheap. The homeowners invested $38,000 in this outdoor oasis combining elements that aren't traditionally paired together.
7. Wall of Fire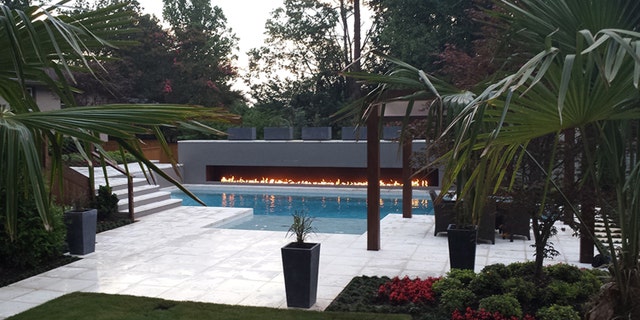 Many people use hedges to break up an outdoor space into separate living areas. But one Atlanta-area homeowner opted for a firewall instead. Located 12 inches from the pool, the 28-foot-long fireplace separates the swimming area from a sprawling lawn and more formal garden space. The project—including the pool—was designed and built by Landscape Studio, which documented the process for HGTV fans.
8. Pop Culture Burners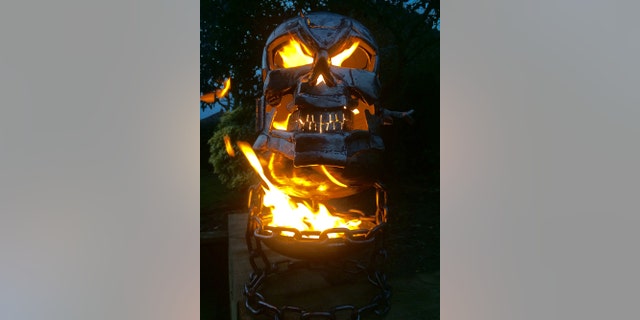 While researching up-cycling, Alex Dodson, the founder of U.K.-based Burned By Design, got an idea to make a wood burner from an old gas cylinder. A year later, he can't keep up with requests for his custom wood burners and fire pits inspired by the likes of Ghost Rider, Ironman, Darth Vader, Batman and other comic icons. After learning that repurposing gas cylinders in this way was illegal, he now imports brand new cylinders from China by the boatload. He's shipped his designs as far away as Tasmania. Designs start around $400-- plus another $200 for shipping.
9. Corporate Fire Pit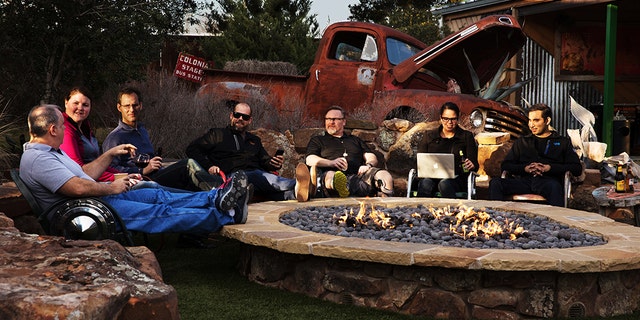 Just because it's in the insurance business doesn't mean it's boring. Texas-based Solera Inc. prides itself on creating a culture of innovation through its unique workspaces. For example, when employees hit the afternoon slump and need a change of scenery, they can unplug their laptops and take them to the "office cooler of the future." At least that's what the company calls its on-site fire pit. Productivity is fostered around the flames where someone is usually hosting a brainstorm session that would otherwise be held in a boring old boardroom.