8 ways to add year-round color to your garden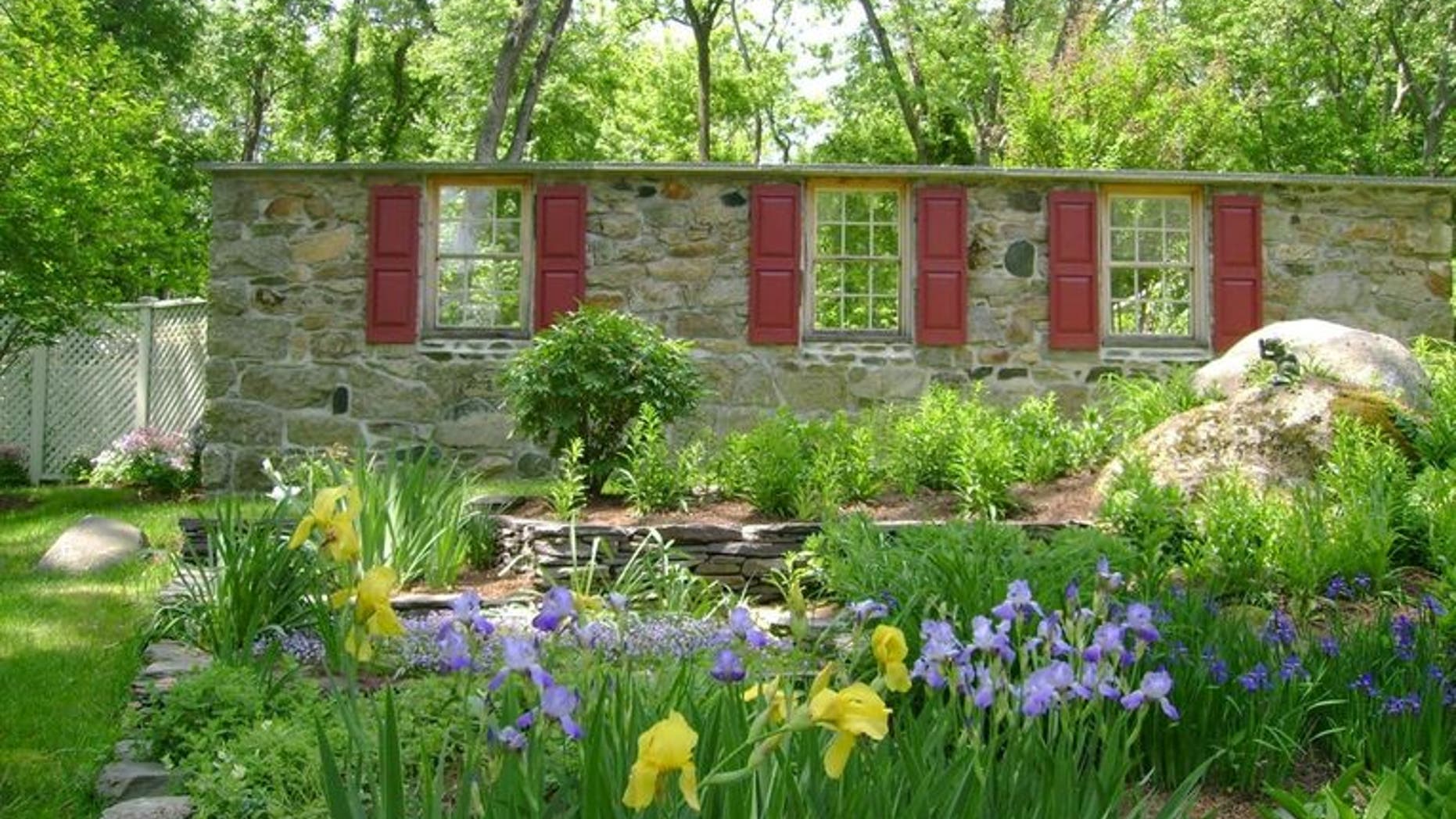 In an ideal world, your garden would be filled with year-round seasonal color, thanks to strategic plantings. In the real world, too many of us are faced with times when our gardens are, quite frankly, rather drab and dreary. If your garden occasionally suffers from the doldrums, check out these ways to add some color that you can count on.
RELATED: Matrix Planting Strategies for Year-Round Good Looks in the Garden
1. Splash on some paint. Spice up your landscape's perimeter with color. Cooler neutral or darker shades will blend into the rest of your plantings and add a calming feel to the space, while brighter colors will pack a punch. If you're unsure, consider green; many shades of it will blend in easily with most landscapes.
You don't need to paint all of your fencing and walls. Using paint on only one or two walls can be equally effective. It's a good way to set off one section of the landscape or create an accent wall.
2. Seek out colorful containers. Gone are the days when terra cotta and dark green plastic reigned supreme in the world of container gardening. Though those are still valid choices, today there's an increasing range of container colors and styles to choose from. Find one that plays off the colors of your plants or your hardscape.
Raised beds in a mix of hues add interest to vegetable gardens. Paint them yourself or look for options in stores and online. Another option would be to add vibrant tomato cages and plant supports.
3. Add some art. Sculptures and other artworks, murals, banners and even small accents can help enliven a garden. Just be sure whatever you put up can handle the elements.
4. Highlight architectural features. Think about making architectural features a highlight of your garden rather than having them retreat into the background. Choose a trellis that will play off the colors of the nearby plants or provide an interesting contrast with a color that will play off the nearby plants.
5. Light things up. Colored lights and lanterns will ensure your garden is still colorful once the sun goes down. You could stop with one or two, but having many gives the space a year-round, or at least a summer-long, party feel.
RELATED: Try Tiki Torches for a Fun End-of-Summer Vibe
6. Include some whimsy. Not sure how much to add? Even just one small thing that makes you smile can also make your garden stand out.
If all else fails, embrace your inner kitsch and add a garden gnome.
7. Don't overlook furniture. Perhaps the easiest way to add color is by letting your outdoor furniture take center stage. Whether you go for cool shades or hot colors, the pieces are sure to catch your eye.
RELATED: See Comfortable and Colorful Outdoor Bar Furniture
Don't limit your furniture to the patio or deck. A strategically placed bench provides another garden destination.