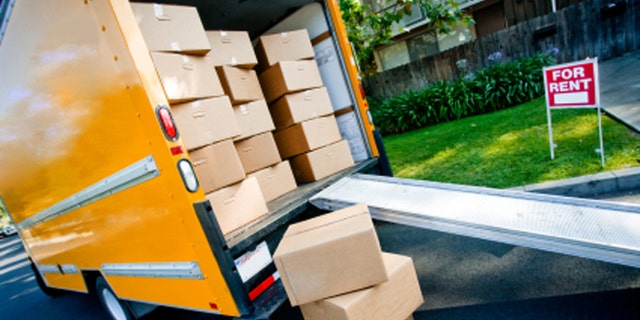 While the prospect of a new home can be very exciting, actually making the big move can also be extremely stressful. Getting all your stuff from one place to the next in one piece is no easy task, especially if you decide to do the move yourself. However, if you plan ahead and prepare carefully, moving isn't nearly so daunting. To ensure that your moving day goes off without a hitch, here are a few tips to have you moving like a pro.
Label, Labels and More Labels: Mark your boxes with clear descriptions so that you can remember which boxes are fragile, which ones are headed for the kitchen and which get left in the garage. Trying to divine the contents of mystery boxes is a waste of time and you already have enough to do on moving day.
Inventory: While it is important to mark boxes, you'll also want a complete inventory that travels with you on moving day so that you can be sure that all your stuff has arrived. If you've hired a moving company, they should work with you to put together an inventory. If you're moving your own stuff, however, or just want an extra layer of insurance, get an app like Moving Day for the iPhone, which allows you build a complete inventory, create barcodes for your boxes that you can scan with your phone and document damaged items.
Over-Prepare: It's much better to have too many boxes than too few. Make sure you have plenty of tape, dollies, padding, bubble wrap and anything else you need to ensure your stuff arrives undamaged. Start packing up little-used items a week or two before your move, so that you can reduce your workload on moving day.
Plan it Out: By using a service like Homestyler, you can put together an accurate floor plan for your new place, allowing you to effortlessly arrange virtual furniture, rather than having to move the much heavier real-world counterparts. Print out your plans and take them with you on moving day so that you only have to move stuff once, rather than having to drag items back and forth.
Hire a Babysitter: Moving day is stressful enough; having to worry about kids or pets will only add to your headaches. Drop the little ones off with grandma or hire a babysitter so that you can focus all your attention on moving.
The Final Walkthrough: Whether you're selling your home or vacating a rental, a final walkthrough is key in order to assess any damage done to the property. It's a good idea to do the walkthrough with your landlord or the new homeowners so that you can discuss any damages and figure out who's to blame. The last thing you want after you've moved out is an angry phone call accusing you of damage that wasn't your fault. And it's far easier to document damages while you still have access to the home or apartment.
Clear the Way: You don't want to pull up to your new home in the moving truck only to have to circle the block for an hour looking for parking. Many cities will give you a permit to block off a parking spot in front of the building. The process will vary by city, but you can usually get information in your town by calling 311.
Switch Your Services: Make sure the lights are on in your new place when you arrive. Call up your utilities, cable and Internet providers several days before you move to switch your services to your new address.