8 great gifts for gardeners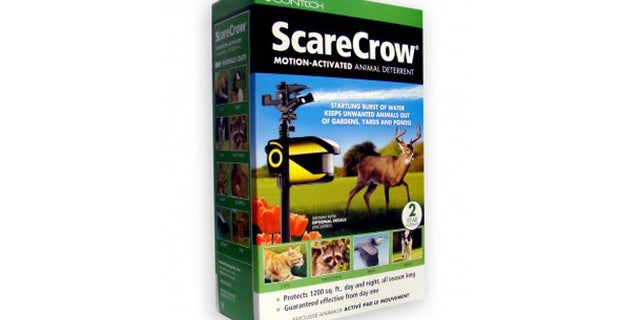 Winter is right around the corner, but the green thumbs in your life are probably already dreaming of spring. Make the winter feel a little shorter this year by picking out some perfect gardening gifts this Christmas.
High-Tech Gardening
Fliwer: Fliwer is a smart irrigation system that tracks daylight hours, heat, humidity, soil quality and moisture levels. When the device senses your plants need a drink, it powers on the irrigation system. All the data gets uploaded to the cloud, allowing you to track your plants' progress from a tablet, phone or computer.
Koubachi Plant Sensor: While Fliwer is great for larger gardens in need of an automated irrigation system, those looking to track the growth of a few plants should check out the Koubachi Plant Sensor. Slide the sensor into the soil, connect it to your wireless network and tell it what you're trying to grow — the Koubachi will start sending alerts to your phone, letting you know when your plants need watering, when they are getting too much sun and when you need to add a little fertilizer.
Click and Grow Smart Herb Garden: If you know someone who likes to garden but just can't seem to keep a plant alive, check out the Click and Grow Smart Herb Garden. Seedlings start out in pods that feature the company's special blend of soil and fertilizer. An LED grow lamp up above makes sure the herbs have enough light, making it perfect for apartment dwellers that don't have access to an outdoor space. To make it even more foolproof, the plants are even self-watering — simply fill up the reservoir every now and then and the Smart Herb Garden will draw in moisture when it needs it.
Windowfarms: For a vertical gardening solution, check out Windowfarms. This fully automated gardening system uses hydroponics and gravity to grow a stackable garden in front of a window — the perfect solution for those with limited space. The nutrient-rich water is pumped up to the top plant, and then trickles down to all the plants below. It's the perfect solution for anyone with limited space and even more limited gardening abilities.
Contech ScareCrow: If you have a problem with birds eating your freshly sown grass seed or cats using your garden as their own personal litter box, take a look at the Contech ScareCrow. This motion-activated sprinkler will give unwelcome visitors to your yard a quick blast of water, protecting it from pests.
Low-Tech Gardening
Urbio: For a stylish vertical garden that can be grown indoors, check out Urbio. The modular system features a series of wall panel and magnetic pots. Simply mount the panels to the wall and attach the pots, which are held in place by super-strong magnets. Because the system is modular, it's easy to add plants, re-arrange them and remove them for watering or extra sunlight outside.
Gutter Getter: Clearing gutters can be grueling work. Every few feet, you have to climb down the ladder, move it over and climb back up again. The Gutter Getter is a simple gutter cleaning tool that extends your reach up to nine feet in either direction, allowing you to get the job done in much less time. It's a perfect, practical stocking stuffer for the handyman in your family.
Snake Rake: Raking up a yard full of leaves can be back-breaking work. The Snake Rake features a more ergonomic approach that looks to take some of the effort out of raking. The crooked design keeps you from twisting your own body, allowing you to clear the yard in a more upright potion.