6 Signs a Home Seller Isn't Serious About Moving Out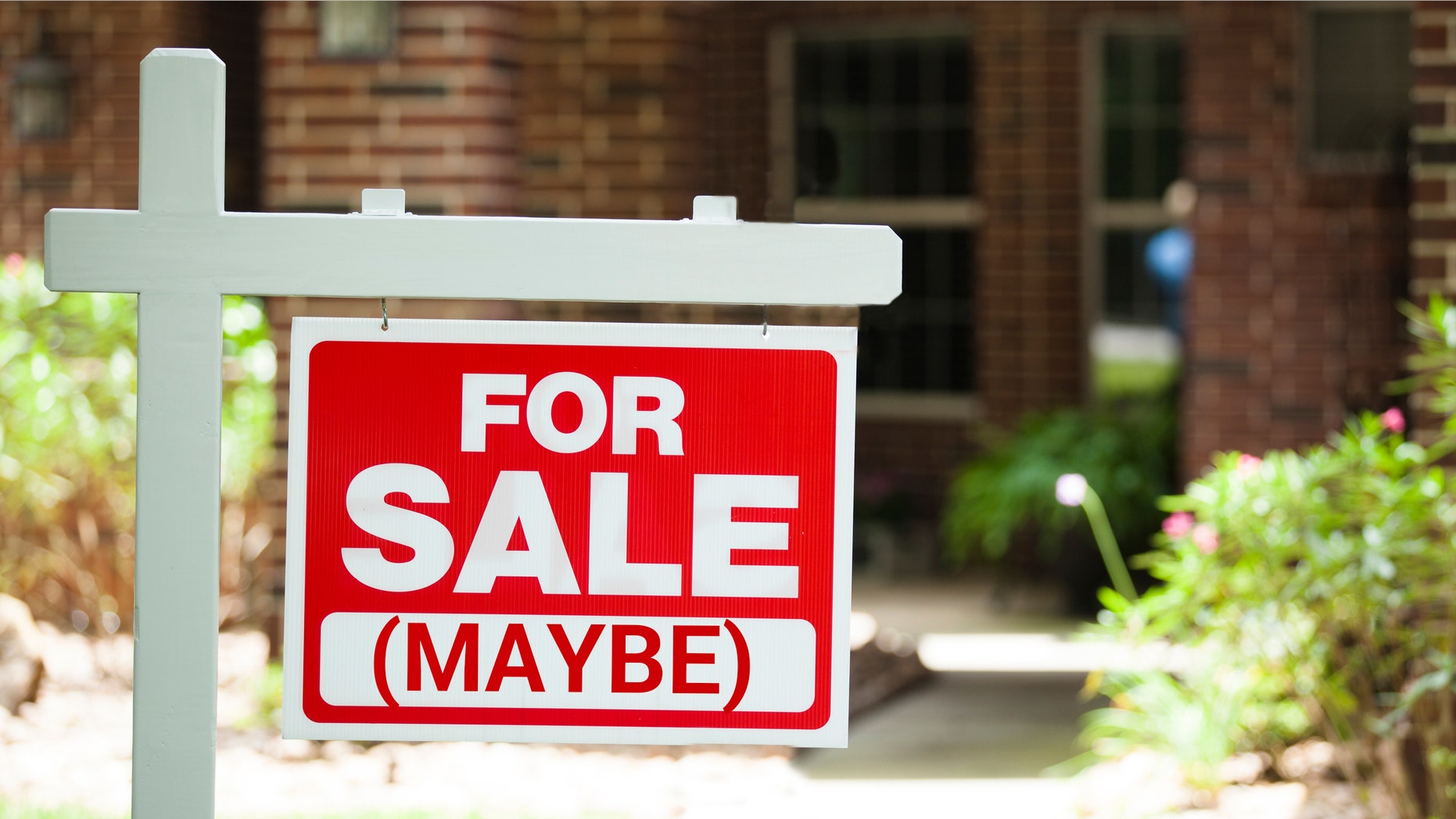 When homeowners round up a Realtor, list the house, and stick a sign on the front lawn, it's pretty clear they're serious about selling their property. Right? Well, not always.
Just as there are home buyers who better belong in the window-shopper category, there are sellers secretly ambivalent about moving out. But until MLS listing sheets include fields for the seller's state of mind ("It's complicated"), all a buyer can do is look for some of the signs that, just maybe, the would-be seller isn't exactly dying to make a deal.
Heed the indicators that something is amiss -- and you might just save yourself a whole bunch of delays and dashed hopes.
Sign No. 1: The asking price is off the charts
"If a property is listed for well above the price of all the other comparable homes, the seller is most likely trying to test the market and see if someone bites, but isn't very serious about selling," says Daniel Bortz, a Realtor in Maryland, Virginia, and Washington, DC.
In the current market, most homes that are priced correctly are flying off the shelves, adds Abigail Harris, a sales associate with Coldwell Banker residential brokerage in the Boston area. Harris says that listing a home at $50,000 over the price that similar homes in the community fetched is a clue that "maybe the seller isn't going on the market for the right reasons."
Still, there is an exception to consider. A person selling his property without an agent may just not know what listing price makes sense for the market in his area. Of course this may also be another indication that he's not committed to selling.
Sign No. 2: The house is a mess
"People know that cluttered and dirty houses don't attract buyers," says Bortz. "So if the seller still lives in the home but the property shows horribly, he may not be fully committed to selling it."
Sign No. 3: The seller won't budge on price
Just like the adage says, time is money. And if a property has been on the market for more than 30 days without any reduction in price, that's usually an indication that the homeowners aren't gung-ho about selling it, reveals Bortz.
And the bar is set even higher in certain white-hot markets. "The rule of thumb around Boston is that if there's been no activity for two weeks, no offers, or even an inkling of one, the Realtor will have a conversation with the homeowner about lowering the price," Harris says. "If the owner isn't willing to budge, that shows he isn't really motivated to move."
Such rigidity is also a red flag for other behavior that could burn buyers. Bortz says, "Someone who won't reduce the price in this situation is probably the type of seller who will also refuse to make any requests for home inspection -- related repairs."
Sign No. 4: The listing has many stops and starts
What's not to love about a do-over? Well, lots when it comes to buying a home, Bortz reveals: "If you see someone lists a property, takes it off the market, puts it back on, then takes it off again, they're simply not very serious about selling." The reason: This fickle approach proves they can't commit to a plan of action; so odds are they won't commit to you, either.
Sign No. 5: Negotiating is off the table
A good way to tell if a seller is not serious is if he rejects a very reasonable offer, says Harris. What's reasonable? "One that's a couple of percentage points below full asking," she says. Some might even reject an offer at asking price, hoping for a bidding war. Still, though: Isn't the whole goal of an asking price to get what you asked for? (You don't have to answer this.)
Sign No. 6: The seller drags things out
Any time that a homeowner insists on an extension on your offer, be warned. "When a seller is dragging his feet like that, he's not thrilled with the offer and is likely thinking, 'What will tomorrow bring?'" says Harris. "So he says that he's 'in the process of reviewing the offer,' but really he's buying time to get a better offer. It's so cruel to the buyer, but frankly the seller has the control. He has what the buyer wants and can hold the process up pretty much at every turn if he wants to."
That's why lawyering up is an essential fact of life in the home-buying process. "An attorney can draw up language saying that, 'We're not going to let you drag this out,' and that the seller has until a certain date to respond or you'll walk away," says Harris. "Legal reps who put the heat on tend to speed things along."