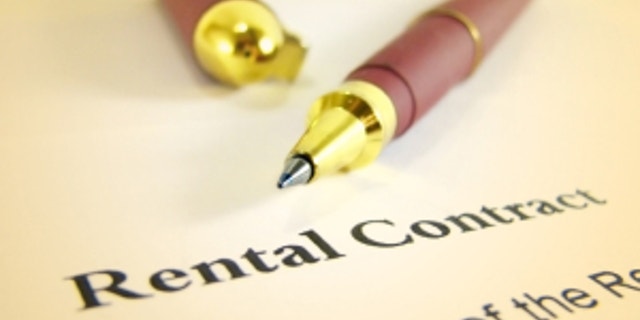 Rent prices continue to rise as new renters flood the market. If you're a renter, this brutal arithmetic adds up to less pocket money and fewer rental options.
And while the rental crunch is real, it doesn't mean you should rush into your next apartment. When you hunt for your next rental, take care to avoid these six mistakes that could cost you time, money, and grief.
1. Not reading the lease
All leases aren't created equal. If you don't have a firm understanding of the binding contract you sign, you may face serious problems down the road.
As an example, some leases -- particularly with management companies that own lots of properties -- may have an arbitration agreement clause, which forces you to settle all lawsuits in binding arbitration rather than court.
You'll also need to study the renewal terms, subletting rules (in case a roommate moves out), utility agreements, lease terms, property rules, and late fees.
2. Thinking the landlord will fix it
Did the fridge break? No problem -- just call the landlord. He'll fix it, right?
Not necessarily. Most renters are unaware that the landlord doesn't have to fix some appliances such as the washer, dryer, fridge, and microwave. Broken appliances aren't considered major repairs (unlike heat, hot water, and security features), and in most counties the landlord is not legally obliged to fix them.
Of course, most good landlords will, but you should ask to make sure. Check the lease and make sure there isn't a clause stating the landlord doesn't have to fix any nonessential appliance if it breaks. If that's the case, be wary of renting a place with that clause and old appliances.
3. Not documenting damage
Most renters don't take the extra step of documenting what the place looked like before they moved in. Photographic, time-stamped evidence of previous property damage can be the best way to get back your deposit from a bad landlord (or one who is clueless).
Take photos of any damages, including carpet stains, holes in the wall, cracked tile, etc. It also helps to write down and document these damages and have your landlord sign off on it.
4. Going only with an oral contract
If your landlord says he's going to do something, say, repair the air conditioner after you move in, don't just take his word for it. Get it in writing -- your landlord will be much less likely to forget about it.
The same is true for anything else your landlord says, such as renewing the lease at the end of the year or not raising the rent. You'll have a hard time proving an oral contract in court if a resulting problem ever goes that far.
5. Not touring the neighborhood
Don't make the mistake of thinking the neighborhood looks the same all the time. Unless you know your city or town as well as a local police officer, you should tour the neighborhood during the day and at night. If things look sketchy, you won't have to find out from your front porch.
6. Not pulling your credit report
It's definitely a landlord's market and in many metropolitan areas, landlords want the best tenants -- and they make sure to pull credit scores.
While your credit score isn't as important when you're renting (as opposed to buying), you should still pull your credit report, check for errors, and dispute any you find. It could boost your credit score enough to give you an edge over the competition.
The post 6 Mistakes Renters Make appeared first on Real Estate News and Advice - realtor.com.