5 truly ridiculous things homeowners packed up and moved to a new house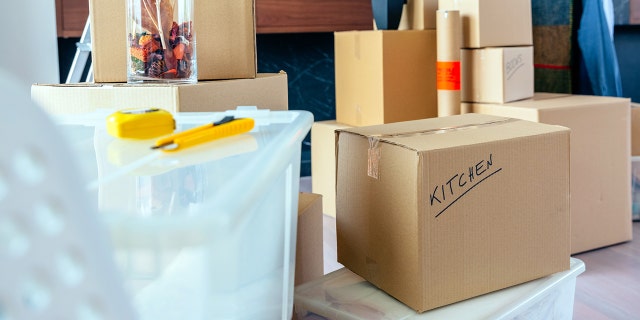 Broken plates and a mangled lampshades are fairly standard moving mishaps. But sometimes the truly crazy, surprising, or even embarrassing things happen when homeowners need to relocate. Even with the best intentions — and mountains of bubble wrap — people end up packing some strange and just plain off-putting things in an effort to get their possessions from point A to B.
Want proof? Enjoy the following moving tales so you'll know what not to pack, lest you become a cautionary tale yourself.
1. Trash cans full of ... trash
Larry Perlstein moved cross-country from Stamford, Conn., to Los Gatos, Calif., several years ago and appreciated the thoroughness of his packers. Everything was neatly wrapped and boxed and made it safely to the West Coast, he reports. But when he opened his wastebaskets, he realized they'd arrived full.
"The movers packed all the trash cans — with the garbage still in them," he says.
Lesson learned: Empty your bins before the move, or your banana peels will join you on the journey.
2. A song that wouldn't stop playing
Soon after Jenny Lilienthal and her family loaded their belongings in a 24-foot van and started driving it from Massachusetts to Florida, they heard a funny sound coming from the back of the truck.
"After we listened a bit, we realized it was our 3-year-old's game, 'Gone Fishing,' which was somehow triggered and playing music," she explains.
Unpacking the truck to turn it off wasn't an option. So, they spent the next three days listening to this jingle nonstop until it became forever drilled into their heads, like a moving theme song.
"It played cheerfully the whole way," she adds. "And it nearly drove us nuts!"
3. Last week's meal
Reba Haas, a real estate agent with Team Reba of Re/Max Metro Realty in Seattle, helped sell the home of a client who had hoarder tendencies.
"On moving day, the moving company told me that there were dirty dishes in the homeowner's sink and she somehow convinced the movers to pack them up," Haas explains.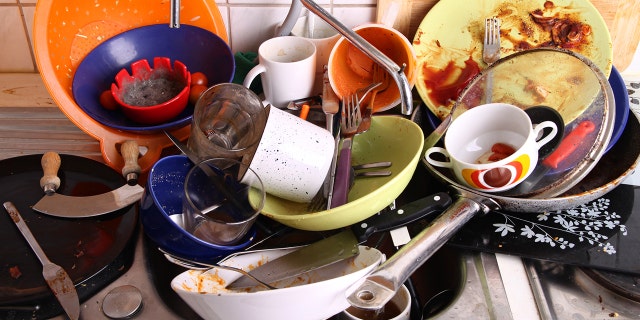 Making matters even grosser, this was an international move — from the U.S. to Costa Rica.
"Nothing that might attract bugs or rodents can be moved," notes Haas, who doesn't know whether those dirty dishes made it through customs.
The movers admitted it was the most disgusting job they'd ever been a part of, but Haas insists they don't know the half of it: "They have no idea what I went through for months just to get this client's home ready to sell and pack!"
4. Stolen goods
It's hard to leave certain things when you move, but some items must remain in place if they're included in the purchase agreement. Haas, for one, recalls one seller who proceeded to make off with things that were supposed to stay.
"This seller stripped the house of its curtains, even though she'd earlier acknowledged that all window coverings were to stay," Haas recalls. "She even dug up plants in the front yard and took them with her. She didn't even bother to refill the holes with dirt!"
5. A dead person's ashes
During one move, pro mover Yuval Beton and his team were prepped in detail about a client's vase.
"We were told it was very important and that we were to take any precautions necessary to make sure it arrived safely," he explains. With further probing, Beton discovered that the vase was actually an urn — and it contained the ashes of the client's late husband.
"It was a nerve-wracking move," he admits. Luckily, the urn was moved in one piece.
This post, "5 Most Horrifying Things Ever Packed for a Move," appeared first on Realtor.com®.