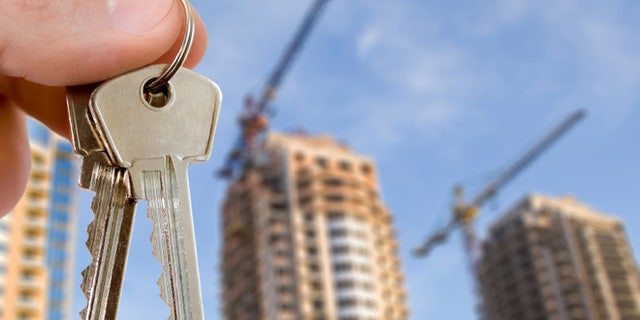 For many people, a condo is the first step toward full-fledged home ownership. However, buying a condo isn't the same as buying a house, bringing with it different considerations and concerns. If you feel like you're ready to make the leap from renting to owning and are looking to purchase a condo, here are some things you should know first.
Landing A Loan
Unfortunately for condo buyers, lenders treat condos a little differently than typical single-family homes. The Federal Housing Administration in particular has a number of regulations before it will back a loan on a condo unit. For instance, a minimum of 80 percent of the units in the building must be owner-occupied, so buildings that attract a large number of investors or real estate speculators will be off-limits to you if you want to get an FHA-backed loan. The building itself must also be on the FHA's list of approved condo buildings, which means you might have to pass on the perfect condo if the building isn't on the list. Buyers can still get a loan from a private lender without government backing, but the cost can be much higher, with many lenders requiring a downpayment of 20 percent or more.
What Are the Rules?
With so many people living in close proximity, condo buildings can have a lot of rules in order to keep the peace. Do they allow pets? Can you rent out your unit in the future if you want? Are there quiet hours? Are there rules about shared spaces like a yard or pool? Before you move in, make sure you're going to be able to live with the rules.
What Are the Fees?
In most buildings the condo association levies fees to pay for common expenses such as insurance and repairs that affect all residents. While you're likely to ask how much the fees are, it's equally important to know what exactly they pay for. A well-run condo building will set aside a third of the money for major structural repairs or an emergency fund. You don't want to move into a condo only to find out a few weeks later that the association is broke and can't afford to pay for an urgent repair like a leaking roof. Ask the association to show you where the money is going each month, how much cash on hand it has and whether there are any outstanding liens against the association.
Take a Look at the Minutes
If the condo association takes minutes at its meetings, ask to see them. This will give you a good idea of the culture of the building, letting you know if there are any insufferable gadflies that drive the rest of the building crazy, or if the condo leadership is responsive to tenant concerns. It will also give you an idea of the latest news in the building. You probably don't want to move in to a building that's currently engaged in several contentious lawsuits, and the minutes are the best place to find out this sort of information.
Maintenance and Upkeep
Before you buy a condo, you'll want to know who takes care of the building. Do they hire someone to clean common areas and maintain the yard, or are tenants expected to pitch in? A condo building that is lax about maintenance can be aggravating to live in, but it can also hurt your resale value down the road, so make sure your condo takes upkeep seriously.
You'll also want to know what you're responsible for if something goes wrong. If a pipe breaks above you and ruins your living room, will you be on the hook for repairs? In many buildings the condo association's responsibility stops at the midpoint between the walls of your unit, which means that anything that happens inside your unit is your responsibility.