5 New Year's Resolutions to Help You Get Your Own Place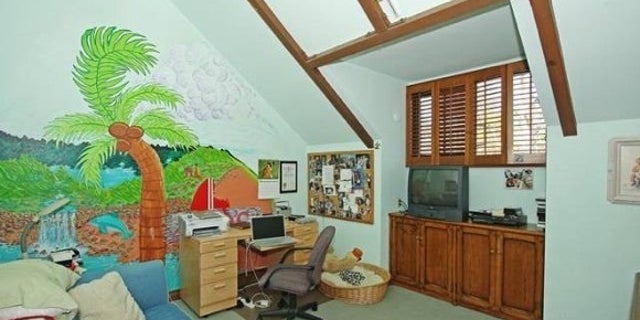 NEWYou can now listen to Fox News articles!
Many people make new year's resolutions to quit vices, get in better shape or take a dream vacation.
However, if you've been stuck at home with the folks -- or in an apartment with too many roommates -- you may have a different priority in the new year. You're finally ready to rent your own space!
If you're itching to make a move and find a rental of your very own, these resolutions will help get you there.
Resolution 1: Save
Renting on your own takes money, perhaps more money than you'd initially expect.
To move in, you'll need to come up with a security deposit, first month's rent, funds to cover movers (if you hire them) and a pet deposit (if you have a pet), but there are also other costs.
You'll need to buy the basics such as furniture and linens. Plus there are plenty of things you won't realize you need until you need them, including plates, silverware, a trash can and a second set of sheets.
Set a budget now that allows you to save as much as you can. The next step: Stick to it. The more you can save before you move, the more comfortable you'll be when expenses pop up postmove.
Resolution 2: Build a rental rsum
To get the rental you want, you'll have to prove to a landlord that you're responsible and able to pay the bills. The easiest way to do that is by giving your landlord a rental rsum, a brief list of your income sources, credit scores, monthly take-home pay and references.
Make a resolution to start building your rsum now, so you can make a great impression on landlords when you do begin to look.
Resolution 3: Whip your wish list into shape
You likely have a long wish list of everything you would like in a rental, but those large spaces and complexes full of amenities may be out of your price range.
Instead of renting more than you can afford or missing out on a great deal, start paring down your rental wish list now. Be realistic about what you want and need: Check rentals online to see what your must-haves cost and then reassess what you could live without.
Resolution 4: Create a time line -- and stick to it
Many resolutions fall apart due to a lack of a solid action plan. To ensure you'll reach your goal, propose a time line to get your rental.
Remember, there are good and bad times to rent throughout the year. For example, many renters move in the spring and early summer when the weather is nice. Accordingly, some landlords raise the rent during this time. To get the absolute best deal, make sure you're moving at the right time.
Resolution 5: Explore
Because you're starting early, you'll have plenty of time to do your homework. Research rental prices online to get a sense of the market and what's available in your price range.
Check out neighborhoods nearby and their rental options. Also, consider conveniences such as grocery stores and gas stations.
Look for furniture stores that are affordable, or shop garage sales. The more you know about the neighborhood you want to live in and available rentals, the more likely you'll end up finding a place you love.
The post 5 New Year's Resolutions to Help You Get Your Own Place appeared first on Real Estate News and Advice - realtor.com.