5 Money-Saving Tips for Pool Owners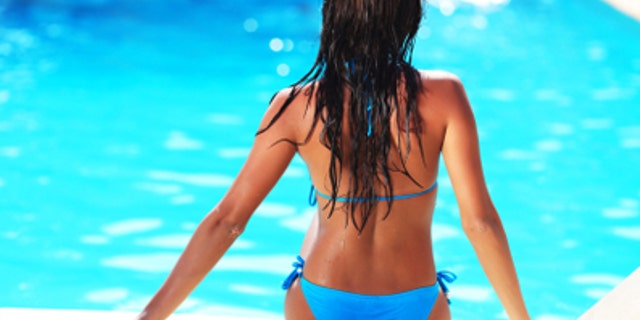 Nothing beats sitting next to a pool while sipping a cool drink during the hot summer months. But if you own a pool, you also know how expensive they are and how much of a pain they can be to maintain. So, to ensure that you get the most of your pool without it getting the most of you, here are a few money-saving tips and time-saving gadgets.
Keeping it Clean
Anyone who owns a Roomba knows how easy that helpful little robot makes keeping the house clean. Now you can get that same effortless cleaning for your pool. The Aquabot Pool Rover ($400) and the iRobot Verro ($700) constantly crawl on the bottom of your pool, filtering out dirt and debris. The robots also crawl up the sides of the pool's walls, scrubbing the surface of algae.
Keeping it Green
Keeping the pool clean is time consuming, but it is also expensive. Most pools come equipped with pumps that are far too large, and this overkill is costing you money. Try replacing the pump with something smaller; a three-and-a-half horsepower unit is more than enough for most pools.
Running a pool's pump all day long also puts the bite on your wallet, too. By getting a timer, which can cost as little as $20, and only running the pump for portions of the day, you can still maintain good water quality, but save a ton of money. How much you need to run your pump to keep algae at bay will depend on weather conditions in your area and how often you use the pool; but start by experimenting, reducing the pump's workload by an hour or two every few days and testing the water to ensure its quality hasn't dropped.
Go Solar
While a smaller pump and a timer will help you save money, you can also reduce your carbon footprint by installing solar panels to heat your pool. The sun's rays are strongest during the summer months, so why not harness this power to lower your electricity bill. In many states, a solar upgrade provides a tax break, so you might even be able to make this energy-saving change on the cheap.
Keep It Warm
While you can't completely stop a pool from losing its warmth, you can slow down the process with pool blankets, which float on the surface of the pool, trapping in heat. High-quality pool blankets not only will keep your pool warm, but also are designed to absorb sunshine and direct that added warmth into your pool, giving you a free heat source. A good covering can even prevent water evaporation, providing savings on your water bill, too.
Think Outside the Pool
While the pool itself can be a drain on resources, it's a good idea to rethink the area around your pool, too. For example, consider installing energy-efficient lighting in the pool area, replacing old incandescent lights with more Earth-friendly LEDs or compact fluorescents.
Finally, a little strategic landscaping can also help out in the long run. Protect the pool from the wind by planting hedges or building a solid fence around the pool area, reducing evaporation and heat loss.