5 Key Questions to Ask While College Apartment Hunting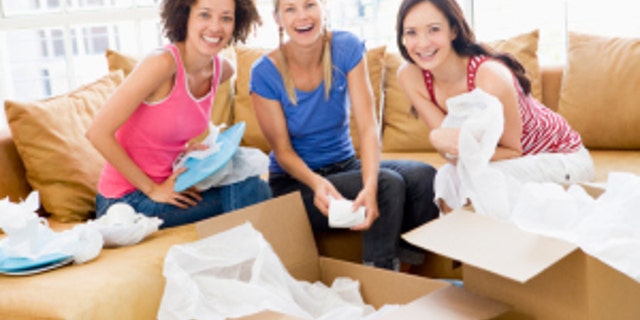 When touring apartments for rent while attending college, don't forget to ask your landlord these five key questions.
1. Does each tenant sign her
own contract?
If one of your roommates suddenly decides to bolt, will it affect your lease? You need to know if you need to scramble to find a new roommate if one departs.
Most landlords will put all roommates under one contract -- which means if someone leaves, the remaining roommates are still responsible for the full rent amount. Some landlords may offer to help you find a new person to fill the spot.
Make sure you know what you're responsible for when someone leaves.
2. Are appliances included?
When you tour an apartment, it might still be occupied. So if you see a toaster oven on the counter, don't assume that it comes with the place. You'll want to know exactly what stays in the unit for when you move in.
3. Are utilities included?
Some rentals provide free Internet, others may cover the electricity, and some won't cover utilities at all. When you compare rental options, know where you will get more for your money.
4. How long is the lease?
Landlords should make this clear up front, but some may not mention it until you are already in the signing process. Some require you to lease the place for at least two years. A longer lease is great if you're going to be enrolled for more than a year, but it isn't the right choice if you're in your last year of school.
5. Who fixes what?
If an appliance breaks down during your lease, will you be responsible for the repairs? Most landlords will pay if it's required maintenance. However, if there's any indication you're at fault for the damage, you'll be held responsible.
After you get answers to these important questions, you and your roommates need to decide if you like the landlord. You'll likely have to deal with your landlord at some point, and it helps if you get a reasonable and trustworthy vibe from your potential landlord.
This article was written by Francine Fluetsch of Uloop.
The post 5 Key Questions to Ask While College Apartment Hunting appeared first on Real Estate News and Advice - realtor.com.