5 Fall Decor Ideas Anyone Can Do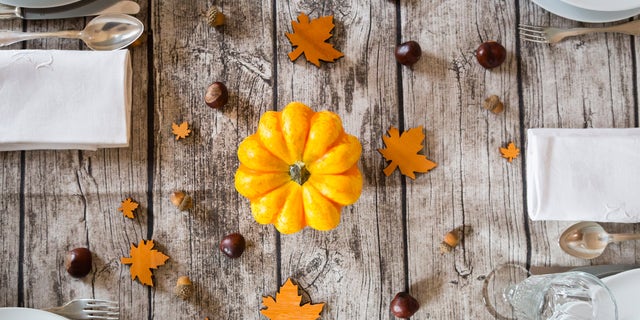 If you're like most people, you probably get the decorating itch when the seasons change. If you're more OMG than DIY when it comes to sprucing up your place, then simple (and inexpensive) solutions are what you need. Here are five ideas we found on Instagram ( #falldecor) that will up your autumn home style without causing major design anxiety.
We heart @kirklands' idea: Take a backyard lantern and add a fall-colored candle. Jewel tones that mimic foliage look great. A few gourds and a handful of leaves make a seasonal site on your mantel or bookcase.
@figandtwigs uses white and silver to create a sophisticated fall look. We love the monogram touch on the white pumpkin! Use a permanent silver marker to add your initial.
@threebeancircus used one of the oldest decor props in the book -- a chalkboard -- to leave a playful welcome to the season. Take it up a notch using colored chalk and draping with a fall leaf garland. Prop the board near your entryway to greet your guests.
Genius! Thanks, @sauder. Fill alternating slots of a shelf with orange items. Don't feel the need to run out and buy new stuff -- look around your house for orange or other seasonally hued items to prep the shelf for fall.
We just love the imperfection of @alaceycreation's garland. Her inspiration? A scarecrow. We think it says "fall" without being too over the top. Tie scraps of fabric (you could cut up old dish towels or buy remnants from a fabric store) to some twine and voil! See, we told you not to be scared … of decorating.