5 Creative ways to market your home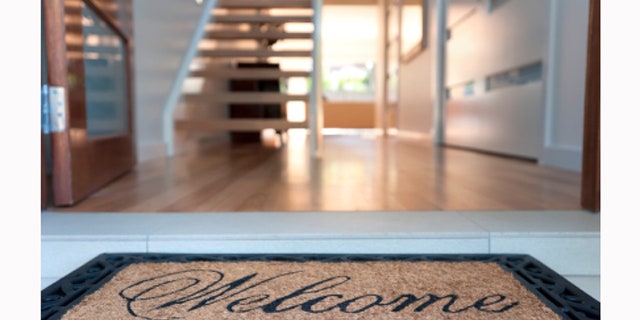 "What if someone you never met, someone you never saw, someone you never knew was the only someone for you?"
Sound familiar? It's the tagline to "Sleepless in Seattle," and the same adage holds true for the home buying process: Buyers will never find their perfect match if they don't know it exists. And sometimes sellers have to get creative to make the connection.
Here are five ways to help your home's dream buyer find it and fall in love.
Go where the buyers are
Is your home within driving distance of a popular tourist attraction, natural beauty, shopping destination, college, entertainment district, major corporation or an airport? If so, there are many people who need your house and don't even know it. Take your marketing to them; it could be as low-tech as a flier in a coffeehouse or as high-tech as a mobile ad on Internet radio.
Hold the mother of all open houses
Open houses can be so much more than straightening up throw pillows, putting some flowers in a vase and slapping down a plate of cheese and crackers. Take it to the next level and make your open house an A-list affair.
What makes a house a home is its appeal to all of the senses. It should look, smell, feel and sound great. Hire a musician -- maybe a steel drummer by the pool, an acoustic guitarist in the garden, a violinist in the great room -- or just play some calm and soothing sounds of the ocean or wind chimes. Have comfy seats available for buyers to relax and enjoy the surroundings. Open the windows and let a cool breeze blow through. Hire a great caterer to stage tasty, visually appealing food and drink stations around the home. Light candles or start a fire in the fireplace -- anything to create a special atmosphere that will give buyers no option but to imagine your home as theirs.
Have a generous gathering
No matter the size of your home, you can host a charitable event such as a spa night, art auction, fashion show or wine and cheese pairing to benefit your favorite charity. Invite staff and key volunteers from the charity and ask them to help promote the event to their donor and supporter list. Have your real estate agent on hand to give tours of the property during the event, and offer a portion of the home sale's profit to the charity. A successful charitable event at your home will give your property greater exposure and allow you to do something good for your community -- and ultimately, for your wallet!
Hire professional writers and photographers for your listing
We've all seen beautifully written or funny Craigslist ads that have gone viral online. Even those describing the mundane can garner a lot of attention if done with a little creativity. Now try applying this concept to marketing your home. A great write-up and professionally staged photos with quality lighting can capture buyers' interest like nobody's business. Hire a professional freelance writer to write your description and a professional photographer to shoot the property. Focus on the unique, funny and interesting details that set your home apart from the rest.
Go social
Share your home listing on social media, but not in the same old boring "look at me" ways that make your contacts run screaming for the "unfriend" button. Try sharing photos on Pinterest or Instagram and linking to Facebook, or tweeting a short teaser about the most unique or interesting aspect of the property with a link to read more. Be sure to respond in real time when people comment or reply to you, so they know there's a person behind the post. Keep the social in social media and remember that less is more, personality and tone are important and it's OK to have a little fun with it!
Related:
Samantha (Sam) DeBianchi is a Realtor and founder of DeBianchi Real Estate. Her expert real estate advice and straightforward approach can be seen and heard on FOX Business. Always keeping it REAL, you can follow Sam online on Twitter and Facebook.
Note: The views and opinions expressed in this article are those of the author and do not necessarily reflect the opinion or position of Zillow.