4 ways to incorporate summer trends into your home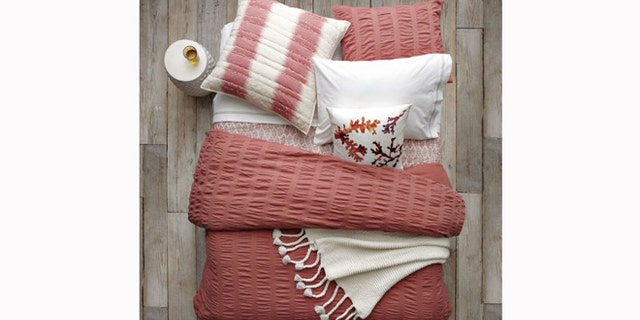 Incorporating seasonal style into your home doesn't have to be an expensive or exhausting undertaking. Just a few changes can dramatically change the feel of your home, says west elm Creative Director Vanessa Holden. And just in time for summer, here are four ways to brighten your home's look.
Bring the outside in
"Summer is all about being outside," said Holden, "but you can easily bring the outdoors in with natural materials, textures and light airy fabrics."
A few of Holden's favorite summery accents are natural wood pieces, woven baskets, sheer fabrics or nature-inspired accents in prints or pillows.
"...a few changes can dramatically change the feel of your home."
Literally bringing the outdoors in can be another way to freshen your home for summer. Try terrariums, air plants or indoor herb gardens.
Coral crush
The hot hue for summer? Coral, says Holden.
It's a bright shade, so start small, suggests Holden. Coral is great on a throw pillow, duvet cover or bright rug.
Worried about what to pair the color with?
"Coral looks especially great mixed with reflective finishes like lacquered wood or mirror," Holden said.
Small accents, big impact
Switching your design scheme for summer doesn't mean all-new furniture or even a new coat of paint on the walls.
Try bringing summer style into your house with affordable accents like pillows, throws or art.
"A single saturated dose of color can be as powerful as a floor-to-ceiling hue," explained Holden.
Do what you like
If you prefer muted colors or even brighter shades, your home can reflect that all year; there's no reason to drastically change your decor based on season. Go with your gut, and do what you like, Holden said.
"Season trends will come and go, but our favorite homes are the ones that truly reflect their inhabitants," she said. "If you're inspired by nature or the beach, there is no reason that your home shouldn't reflect that year-round."