4 pitfalls of closing on a home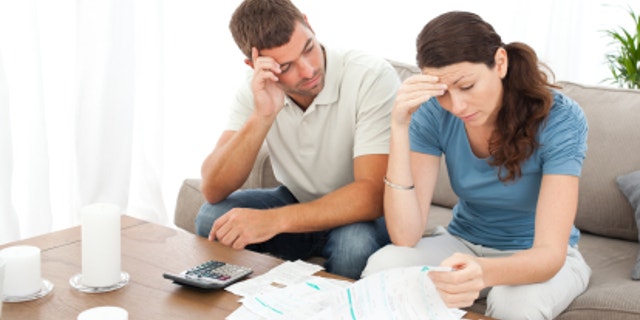 NEWYou can now listen to Fox News articles!
Closing on a home can be both an exciting and nerve-wracking experience. The list of requirements from your attorney and mortgage broker may seem endless -- and failing to complete each task can delay your closing.
Here are four potential pitfalls buyers often encounter and the steps experts say you should take to avoid them:
Coming unprepared to the closing
First, make sure you're prepared when you go to the closing. Many closing agents will call beforehand to remind you of what you need to bring, but if you're unsure of what you'll need that day, don't hesitate to ask, advises LendingTree, an online lender exchange and personal finance resource.
A good loan officer ... should be able to tell you honestly up front whether the loan is doable.
LendingTree's list of essentials includes the following:
Funds for closing
Homeowners insurance binders
Driver's license
Good Faith Estimate
Atlanta realtor Bill Golden, an independent realtor with ReMax, says a Good Faith Estimate is required to ensure you and your lender are on the same page about the numbers. "Before closing, have the lender or closing attorney send you a settlement statement so that you'll have a chance to review it and ask any questions beforehand."
Loan isn't ready to close or is not approved
Golden says it's imperative that your lender understand the timeline stated in the contract and that you get any and all documentation to them as quickly as possible. It's also critical that the loan is approved.
"This is where it's crucial to work with a lender that has been highly recommended to you by someone you trust," notes Golden, who also blogs about real estate for the Brookhaven Patch in Atlanta. "A good loan officer will know the potential pitfalls and should be able to tell you honestly up front whether the loan is doable."
According to LendingTree, the property must satisfy the lending guideline, including appraisals and inspections.
Failing to have home warranty covering major appliances
Andrew Thorne of Coldwell Banker in San Diego says buyers should be sure to obtain a home warranty covering major appliances and plumbing problems that may occur after closing. He says the cost is between $350 and $500, which a seller is customarily prepared to pay for if it's included in the purchase contract.
"Have your agent write in a home warranty to be paid through escrow by the seller," Thorne advises.
Golden adds that buyers should make sure agreed-upon home repairs are finished before closing. "It's essential to do a walk-through prior to closing and obtain receipts from any work that was done."
Purchasing big-ticket items
Thorne says buyers should never buy big-ticket items, such as a car or furniture, during escrow. "Your credit will be adversely affected, and you may not qualify for your home purchase if you purchase a big-ticket item on credit," he warns.