11 Tips for For Hiring Quality Movers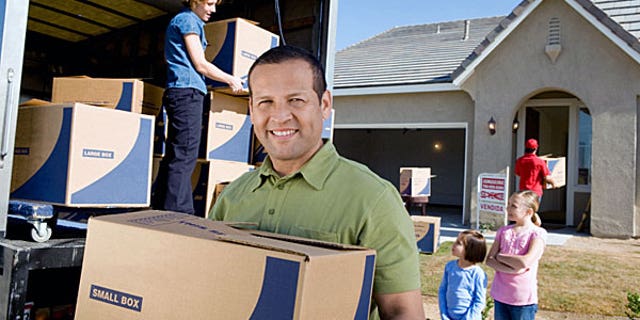 With millions of moves every year in the United States, it's a minor miracle that most of them go smoothly, with no issues whatsoever.
Even with so many smooth moves, scams or shoddy practices do occur. It's in your interest to be informed about every step in the process.
Here are 11 ways to hire the right team for your move:
1. Don't let your mover phone it in
A reputable moving company will take inventory of all your belongings and determine the bulk and weight of your move. The estimator should be thorough and check all of your storage places such as cupboards, drawers, garages and bookcases. A large component of the mover's price is based on the weight of your stuff and the space your goods take up in the truck. Be sure you understand this estimate and that it is as accurate as possible.
2. Look for more than a cursory glance
An estimator who performs a quick walk-through without noting what you plan to move is going to be off the mark. A good estimator will ask questions about what you plan to take from your current house to your next home. So, be sure you are prepared to tell the estimator which items you don't want on the truck -- the items you plan to give away, donate to a charity, sell in a yard sale, or leave behind for the new owners.
3. Don't pay a large deposit
Reputable movers won't demand cash or a large deposit before moving. You should only pay upon delivery. If you pay in advance, you have no control over when you will see your belongings again. When you do pay, use a credit card to help protect you from possible fraudulent activity.
4. Avoid the name switch
Some companies avoid being assessed by the Better Business Bureau by doing business under a variety of names. Be sure the company has a local address and information about licensing and insurance. Their employees should answer the phone with the full name of the business.
Find out if there are any other names the company "does business as," as well as their state and federal license numbers. Search online to see if there are complaints about the company. To find out more about the company's history, call the consumer complaints hotline at the Federal Motor Carrier Safety Administration, 888-368-7238.
5. Get references
If your friends and family don't have recommendations, get a list of reliable movers from associations such as the American Moving and Storage Association and state associations of movers.
Ask any mover you speak with for references. Tell them you want a list of three customers from your area who have moved in the past three months. Call those customers and ask direct questions about their experiences.
6. Avoid packing costs
If you pack your belongings yourself, the mover generally isn't responsible for damage to them. However, if you have your mover do the packing, you may pay inflated prices for boxes and packing materials, not to mention time and labor. If you decide to have the movers pack, ask about the packers' experience. Most packers are careful, but you want to avoid the chance of getting someone who tosses whatever they can into a box and then seals it up with little regard for breakage.
7. Beware of extra fees
Do you live in a two-story house or are you moving into one? Moving to or from a 10th-floor apartment? If so, you'll likely be charged extra for the movers' having to negotiate stairs and elevators. Have a narrow street that won't fit a moving van? Expect a surcharge for the transfer of your belongings to a smaller truck for delivery. Make sure to ask your mover about any additional fees that may apply to your situation.
8. Avoid a blank contract
Never sign a blank contract. Get absolutely everything in writing. The mover's estimate and any extra fees should be listed, as well as your pick-up and delivery dates.
Read your contract and make sure all of your belongings are listed. If your laptop isn't labeled on the inventory form you sign before the driver leaves, you can't expect it to be in the box when he arrives. You can't file a claim for something that doesn't appear on the inventory list.
9. Don't accept the "guaranteed" quote
There are two kinds of moving contracts:
A non-binding estimate on your contract means the company cannot require payment more than 10% above the original estimate. Any overages must by paid within 30 days of delivery.
A binding estimate on your contract is supposed to be a guaranteed price for the move and all extras and services. If you request additional services (such as unpacking), any extra fees must be paid within 30 days of delivery.
10. Don't let the window of opportunity close
You have nine months to report any problems to the moving company and file an insurance claim. So if you're opening boxes a year later and find shards of glass, you're out of luck.
On moving day, try to open each box and sift through it to check for damage. Note any problems on the mover's copy of the bill of lading before signing it.
Your mover has 30 days to acknowledge receipt of your claim. Within 120 days of receiving it, he must deny your claim or make an offer to pay.
11. Understand insurance and valuation protection
All moving companies are required to assume liability for the value of the goods they transport. However, there are two different levels of liability. You need to be aware of the charges that apply and the amount of protection provided by each level.
Full (Replacement) Value Protection: This is the most comprehensive plan available for the protection of your goods. Unless you select the Alternative Level of Liability described below, your shipment will be transported under your mover's Full (Replacement) Value Protection level of liability. With this plan, whenever an article is lost, destroyed or damaged while in your mover's custody, the mover has the option to either:
Repair the article to the extent necessary to restore it to the same condition as when it was received by your mover, or pay you for the cost of repairs.
Replace the article with an article of like kind and quality, or pay you for the cost of replacement.
Under this option, movers are permitted to limit their liability for loss or damage to articles of extraordinary value, unless you specifically list these articles on the shipping documents. An article of extraordinary value is any item whose value exceeds $100 per pound (for example, jewelry, silverware, china, furs, antiques, rugs and electronics). Ask your mover for a complete explanation of this limitation before your move. It's your responsibility to study this provision carefully and make the necessary declaration.
Alternative Level of Liability: This no-cost option is the most economical protection available, but it provides only minimal protection. Under this option, the mover assumes liability for no more than 60 cents per pound, per article. Loss or damage claims are settled based on the pound weight of the article multiplied by 60 cents. For example, if a 10-pound stereo component valued at $1,000 were lost or destroyed, the mover would be liable for no more than $6 (10 pounds x 60 cents). There is no extra charge for this minimal protection, but you must sign a specific statement on the bill of lading agreeing to it. If you do not select this alternative level of liability, your shipment will be transported at the full (replacement) value level of liability and you will be assessed the applicable valuation charge.
The post 11 Tips for For Hiring Quality Movers appeared first on Real Estate News and Advice - realtor.com.