10 Most exciting cities to live in America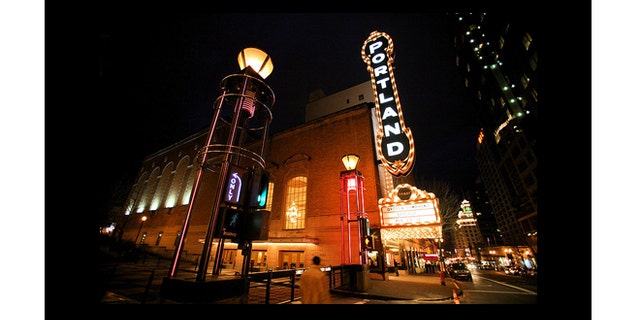 If you're feeling curious, take a poll of your friends and ask them what U.S. city is the most exciting. We're willing to bet that the majority of them will come back to you with the same answer: New York City. The Big Apple. The City That Never Sleeps. There are more than enough reasons to support this notion. New York City is large and crammed with people and things to do. In fact, most of the Movoto bloggers thought that New York City was, if not the most exciting, definitely one of the most exciting places to be in America.
But -- and we're sure you saw this coming -- it turned out we were wrong. New York City, while in the top 10 most exciting places to live, is not No. 1. In fact, The Big Apple doesn't even crack the top five most exciting places to live, according to a survey Movoto recently undertook. That honor goes to another well-known city, one we are more than happy to share with you: Oakland.
How did we decide this? Recently, we got to thinking about cities and what makes them exciting and interesting places to live. We compiled a list of criteria and set out to determine which U.S. cities have the most zest for life (a full explanation of which can be found below). Here's our list:
Milwaukee, WI
That's quite a list. These are all large cities, some of which are already known for their culture. Still, after looking at our top 10 list and scratching our head, we were still surprised that NYC didn't rank higher.
If you're interested in learning how we developed our top 10 list, we break down the methodology and reasoning below. Or, if you're into quick-and-dirty lunchtime reading, jump on over to some of our other top 10 posts such as "Where Fashion Dies: The 10 Worst Dressed Cities" or "The 10 Nerdiest Cities in America."
How'd We Come Up With Our List?
To formulate our list, we first had to decide on 10 criteria we feel make a city exciting. This isn't a perfect definition, but you can think of our list as ways to fight that ever-present boredom everyone faces at some point or another. We then surveyed each city based on these criteria using various websites such as Yelp and Yellow Pages. Depending on the category (below) we looked at a criterion on a per person or per square mile basis. To be very clear, we looked at each individual city's size; this excludes suburbs or nearby cities. In other words, it's not covering an entire metro area.
These are the 10 criteria we surveyed:
Park acreage per person
Percent of population between 20 and 34 years old
Fast food restaurants per square mile (the fewer the better)
Bars per square mile
Big box stores per square mile (the fewer the better)
Population diversity
Movie theaters per square mile
Museums per square mile
Theater companies per square mile
Music venues per square mile
Once we compiled our criteria, we surveyed the 50 most populous cities across the country, ranking them from 1 to 50 based on each individual criterion. Cities with the lowest average rank across all categories placed highest. We'll go through each criterion individually.
Park Acres Per Person
Parks are exciting. You can walk; you can hike; you can jog. We looked at the amount of park acres per person because we felt that everyone needs a place to reconnect with nature, go for a picnic, or play a quick pickup game. Virginia Beach took the top spot in this category.
Population Age
We know we'll hear some complaints about this one. We're prepared. We looked at the percent of the city's population between the ages of 20 and 34 years old. We aren't saying that older residents are boring, but a younger population does tend to be more excitable. Columbus, one of our favorite cities in the country, ranked highest in this category. Our assumption is that this has to do The Ohio State University's massive number of coeds.
Fast Food Restaurants Per Square Mile
This is a broad category. Our general thought was that fast food joints, while convenient, stifle an area's visual appeal (and palate). In other words, a McDonald's on every corner is about as exciting as a shot of warm milk before bed. What makes a place unique and exciting is diversity; this includes different types of restaurants. Let us also remember that in most cases fast food is its own special type of bland. That, my friends, is booooring.
For this category we researched the five largest fast food chains in the country, added up their stores, and then calculated how many chains there were per square mile in each of the cities. For those interested, the most plentiful stores are, in order: Subway, McDonald's, Starbucks, Pizza Hut, and Burger King. El Paso, which has graced our lists before, won this category with the fewest fast food location per square mile.
Bars Per Square Mile
Think of this category as a significant part of a city's nightlife. Yes, you can get a cocktail or brewski at one of these fine establishments, but just as importantly you can meet up with friends. Bars provide a place to hang out after work, and, in our experience, increase a city's appeal. San Francisco easily took the No. 1 spot. This wasn't surprising, since similar surveys have hinted that San Fran loves its booze.
Big Box Stores Per Square Mile
Big box stores aren't necessarily bad -- but they are boring. Dozens of giant, plain square structures and parking lots definitely takes away from an area's visual appeal. In this instance, we looked at the number of big box stores per square mile. Specifically, we counted the number of Targets and Walmarts in an area. This was easy; neither Detroit nor Boston have a Target or Walmart in the city proper. (Remember, this doesn't mean they aren't in the suburbs.)
Population Diversity
Diversity matters because it helps perpetuate different thoughts. If you want a city to be exciting, it needs diversity. For this category, we used Census data to examine each city's demographics. We looked at each city's race/ethnicity data. We ranked each city by researching a city's dominant ethnicity. The smaller a city's majority race, the higher the score. Oakland just beat out San Jose in this category.
Movie Theaters Per Square Mile
Why do movies matter? They're social lubricant. If you put two people in a room who have nothing in common except for one movie, they'll be able to find something to talk about. In our opinion, cities need movie theatres. In the summer, a trip to the theater will garner some Michael Bay explosions. In the winter, you'll get your highbrow Oscar contenders. The whole year round they're great spots to take a date. According to our survey, Oakland took the top spot in this category.
Museums Per Square Mile
The general idea for this piece is "the more to do, the better." This includes taking trips to museums to get your learning on. It doesn't matter what type of museum -- and there are many, many crazy museums -- it just matters that these places attempt to instill some sort of knowledge in visitors. When it's raining on a Saturday, your choices are either a movie or a museum. If you want to keep people around, you need these establishments. Again, Oakland is at the head of the class in this respect.
Theater Companies Per Square Mile
Theater, with a capital T, sometimes gets a bad rap. There are theater snobs out there, but that's true for everything. Most theater companies are small groups of people who put on performances because they love putting on performances. A lot of us in the Movoto office have found memories of watching productions by small theater companies. If a city wants to keep people around, it needs to support the arts. Theater companies are a good place to start. In this category Oakland snuck by Minneapolis to take the No. 1 position.
Music Venues Per Square Mile
If you want to have a good time, try dancing. Recorded music is great, but there's something electrifying about live music. That's why we added this criterion to our ranking. We found that San Francisco has the most music venues on a per square mile basis. Why? There are probably two reasons. The first is that San Francisco is a relatively small city. The second is that San Fran is well known as an artist conclave.
The Takeaway
When we think of an exciting place to live, we think about places where there is always something to do -- whether it's eating at new restaurants or jogging through a park. This sounds a lot like Oakland, so we really weren't that surprised. But Milwaukee? It looks like we'll need to take a trip to the Badger State.
Related: