Youth Versus Age: Obama holds his Own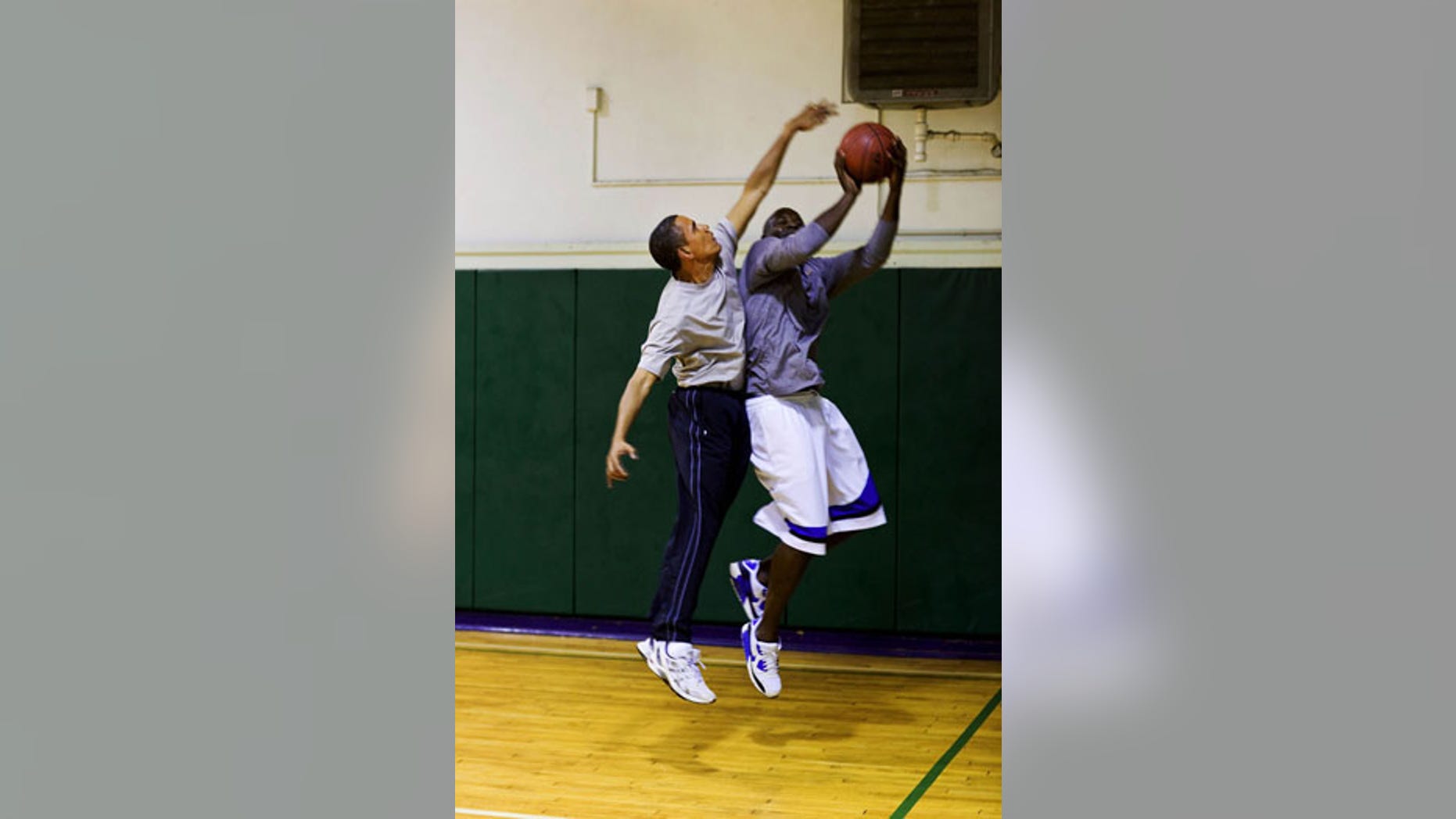 {VignetteVideo id="64B8E5150EE32542B109993084FA8D31" height="281" width="375" autoplay="off" aspectratio="1.33" assettitl="Obama+versus+Love" }
President Obama and his personal aide Reggie Love often play basketball together.  Love, a former college player who was on the 2001 Duke University team that won the NCAA championship, does not speak about game outcomes.  But recently, a White House photographer captured a photo of President Obama blocking a shot by Reggie Love.
White House Press Secretary Robert Gibbs was telling members of the press about their game and subsequent photo.  "[I]t is prominently displayed for both Reggie and, I think more importantly, the president's enjoyment as he walks to and from meetings," Gibbs said.  President Obama asked Love to inscribe the photo and it reads "Mr. President.  Nice block. Reggie Love."
Love will be joining the President for a basketball game with members of the Cabinet and House of Representatives this afternoon.  No word on who's team he will be on.