Wynn resigns as RNC finance chair amid reports of sexual misconduct
Las Vegas casino magnate Steve Wynn resigned Saturday as Republican National Committee finance chairman, amid published news reports about sexual misconduct, the RNC confirmed with Fox News.
"Today I accepted Steve Wynn's resignation as Republican National Committee finance chair," RNC chairwoman Ronna McDaniel said.
Wynn's resignation was reported first by Politico.
The news comes amid a report Friday from The Wall Street Journal saying dozens of women accused the 74-year-old businessman of sexual misconduct and more than 150 others spoke out against him.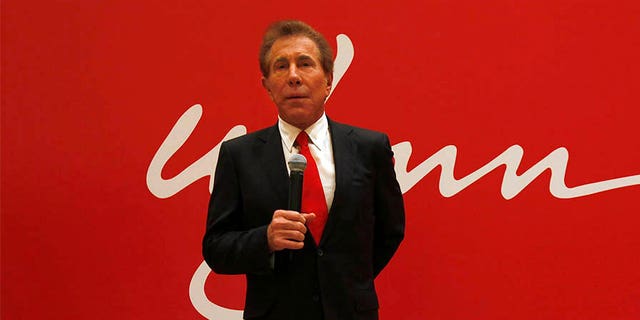 Following word of his resignation, Politico obtained a statement from Wynn, confirming the news. Wynn refers to the situation as a "distraction."
"Effective today I am resigning as Finance Chairman of the RNC," Wynn told the outlet. "The unbelievable success we have achieved must continue. The work we are doing to make America a better place is too important to be impaired by this distraction. I thank the President for the opportunity to serve and wish him continued success."
The casino mogul has been a generous Republican donor and was tapped to lead the RNC's fundraising effort by President Trump.
According to The Journal, Wynn denied the allegations against him, calling them "preposterous."
"The idea that I ever assaulted any woman is preposterous," Wynn told The Journal. "We find ourselves in a world where people can make allegations, regardless of truth, and a person is left with the choice of weathering insulting publicity or engaging in multiyear lawsuits. It is deplorable for anyone to find themselves in this situation."
One of the claims against him comes from a manicurist who alleged to The Journal that Wynn forced her to have sex with him in 2005. Following a manicure, the woman claimed that Wynn coerced her to remove her clothes and lie down on a massage table in his private suite.
She said she told him she was married and reportedly tried to rebuff his alleged advances but ultimately complied, according to The Journal.
The manicurist later filed a complaint with the hotel's supervisor and reportedly received a $7.5 million settlement in a lawsuit with Wynn, the outlet said.
The Journal also spoke to a former massage therapist, who previously worked at the Wynn Las Vegas. She claimed the hotel owner would often book private appointments with her in his office suite and would allegedly expose himself to her on purpose, the outlet said. During one appointment, Wynn reportedly told her, "Just get this thing off of me."
In another session, Wynn allegedly told her to massage his penis to climax, she told The Journal. She said she felt obligated to comply because he was her boss. Following the end of each massage session, the former employee said she was paid $1,000 in cash - the same payment she had always received.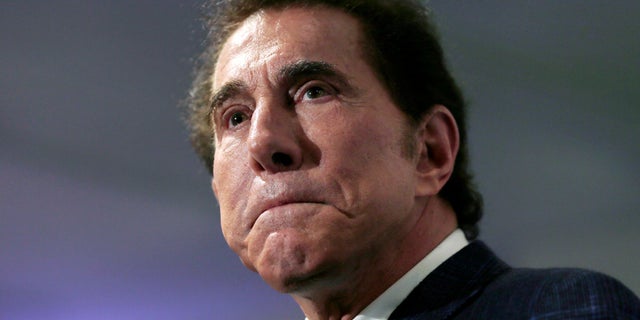 Awareness of Wynn's alleged behavior was reportedly common among employees, who would sometimes book fake appointments to help female staffers avoid him, according to the Journal. Some women would also reportedly hide in back rooms after finding out that Wynn was coming to the casino.
"Everybody was petrified," Jorgen Nielsen, a former artistic director at one of the hotel salons, told The Journal. Nielsen said he and othe remployees tried to report Wynn's alleged behaviors to high-level company executives, but "nobody was there to help us."
Wynn Resorts Ltd. said there had never been a complaint made about Wynn to the company's independent hotline for reporting harassment.
In addition to building the luxury Wynn and Encore resorts in Las Vegas, Wynn also built the Mirage, Treasure Island and the Bellagio.
Fox News' Morgan M. Evans and The Associated Press contributed to this report.