With Kennedy's Passing, Next Generation is Mined to Carry Family's Political Dynasty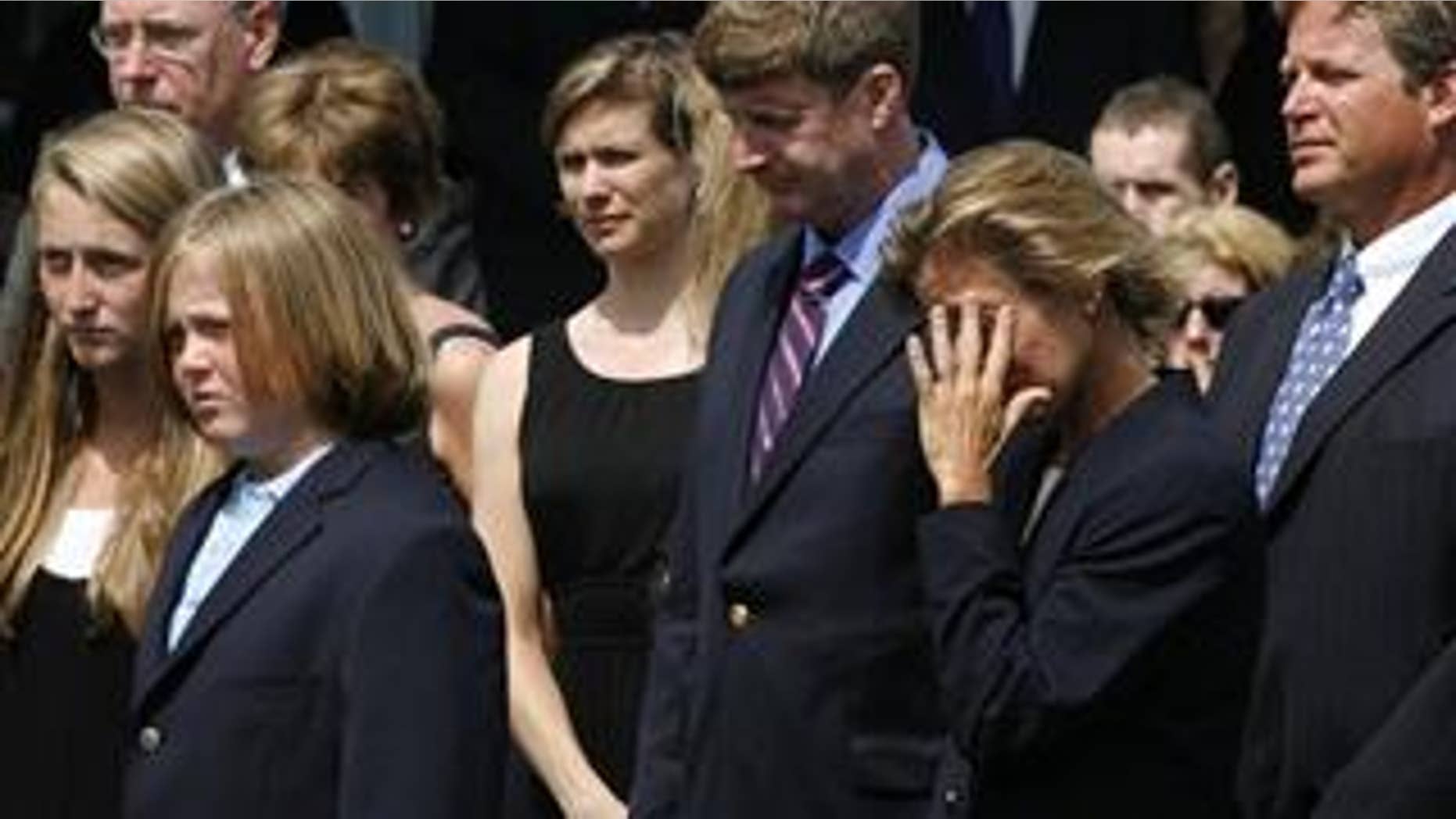 The most dominant political dynasty of the 20th century has lost its youngest son, leaving many to wonder whether the next generation has what it takes to continue the Kennedy family's legacy.
At the peak of their power, the Kennedys scaled the highest political mountains and plumbed the depths of despair in near equal measure: John became the second youngest U.S. president and then was assassinated; Robert served as a senator and attorney general and reached for the White House before he too was gunned down; Joseph, the eldest and the aviator who first carried the family's aspirations for political greatness was killed in action in World War II.
And Edward, known as Teddy, picked up the pieces of his family's shattered legacy and became a thundering partisan, an unapologetic liberal leader who become one of the most prolific legislators of all time.
Now that he's gone, which, if any, of Rose and Joe Kennedy's 26 living grandchildren can step into the breach and carry the family torch?
"The simple answer is probably none," said Thomas Whalen, a political scientist at Boston University, who argued that members of the next generation lack the gravitas. "The person that really had what it takes was John F. Kennedy Jr., which makes his loss all the more tragic."
JFK Jr. died in a plane crash in 1999 at the age of 38.
"He possessed the charisma, he had the good looks and he was working on his resume to make a big splash into politics, but with his loss, it doomed this next generation."
Stephen Hess, a senior fellow at Brookings Institution and author of "America's Political Dynasties," told FOXNews.com that he'd be surprised if the next generation could achieve what the previous one did.
"To do that would be a remarkable event," he said, noting their political achievements. "It doesn't happen very often."
Yet there are many possible contenders among this next generation. 
Click here to view slideshow of the next generation of Kennedys.
Ted Kennedy's son, Patrick, is a congressman representing Rhode Island. Robert Kennedy Jr., is a noted environmentalist. Kathleen Kennedy Townsend, a former lieutenant governor of Maryland, failed in her gubernatorial bid.
There's also Caroline Kennedy, the daughter of John F. Kennedy who briefly was eyed for the Senate seat that became available when Hillary Clinton was appointed secretary of state. Her bid was awkward and mocked by late night comics before she withdrew from consideration.
Rory Kennedy, the youngest of Robert Kennedy's children, has found success in the entertainment field. A documentary filmmaker, she produced and directed the Emmy Award-nominated series "Pandemic: Facing AIDs" in 2003.
And a Kennedy by another name is still a Kennedy to some. The children of Eunice Kennedy Shriver and Sargent Shriver, have their own record of achievements. Mark Shriver is a former delegate in the Maryland General Assembly and Maria Shriver is the first lady of California.
Even while the horizon appears bleak at this time, Hess said the clan can't be counted out.
"I have no crystal ball ... but there's one thing that is very important in scoring a political dynasty and that is there are lots of children," Hess said. "So it seems to me that there will continue to be a next generation in the Kennedy dynasty."
But other political observers are quick to poke holes in their resumes.
Richard Parker, a public policy professor at Harvard University, said Patrick, whose bouts with alcohol and drugs have made headlines, is unlikely to ascend much higher.
His influence is limited in the House because he represents "a really small state" and "he has yet to exhibit an eloquence that would move him into his father's or uncle's orbit."
Whalen said Maria has not shown any indication that she will launch a political career and Mark is "crippled by the fact" that he's not a Kennedy on paper. "What's his last name?" he asked.
Former Massachusetts Rep. Joseph P. Kennedy II is said to be a potential filler for Kennedy's U.S. Senate seat, but Whalen called speculation of his potential bid a "joke."
"Joe Kennedy, every time he opens his mouth, he gets in trouble," he said, adding that he is still dogged by a controversial first marriage. "He's not well respected. He's better working outside of government than inside government."
Some political observers agree that the next generation of Kennedys will make its mark outside of government in the nonprofit arena.
"Eunice proved you don't have to be inside government to make a huge difference," Whalen said of the Kennedy sister who founded the Special Olympics. "She might be the beacon for this new generation."
Hess noted that a number of Kennedys are doing "interesting" work in that field "in the tradition of Eunice Kennedy."
Hess said if a dynasty is broadly defined beyond election to public office, then "the beat goes on."
But Parker rejected the description of the Kennedy clan as a dynasty.
"Two generations produce leaders ... it defines a parent-child succession," he said. "There are lots of kids who follow daddy into daddy's business. So dynasty is not something I attach to the name of Kennedy."