With Bush out, Miami's Cuban-American congressional delegation embraces Rubio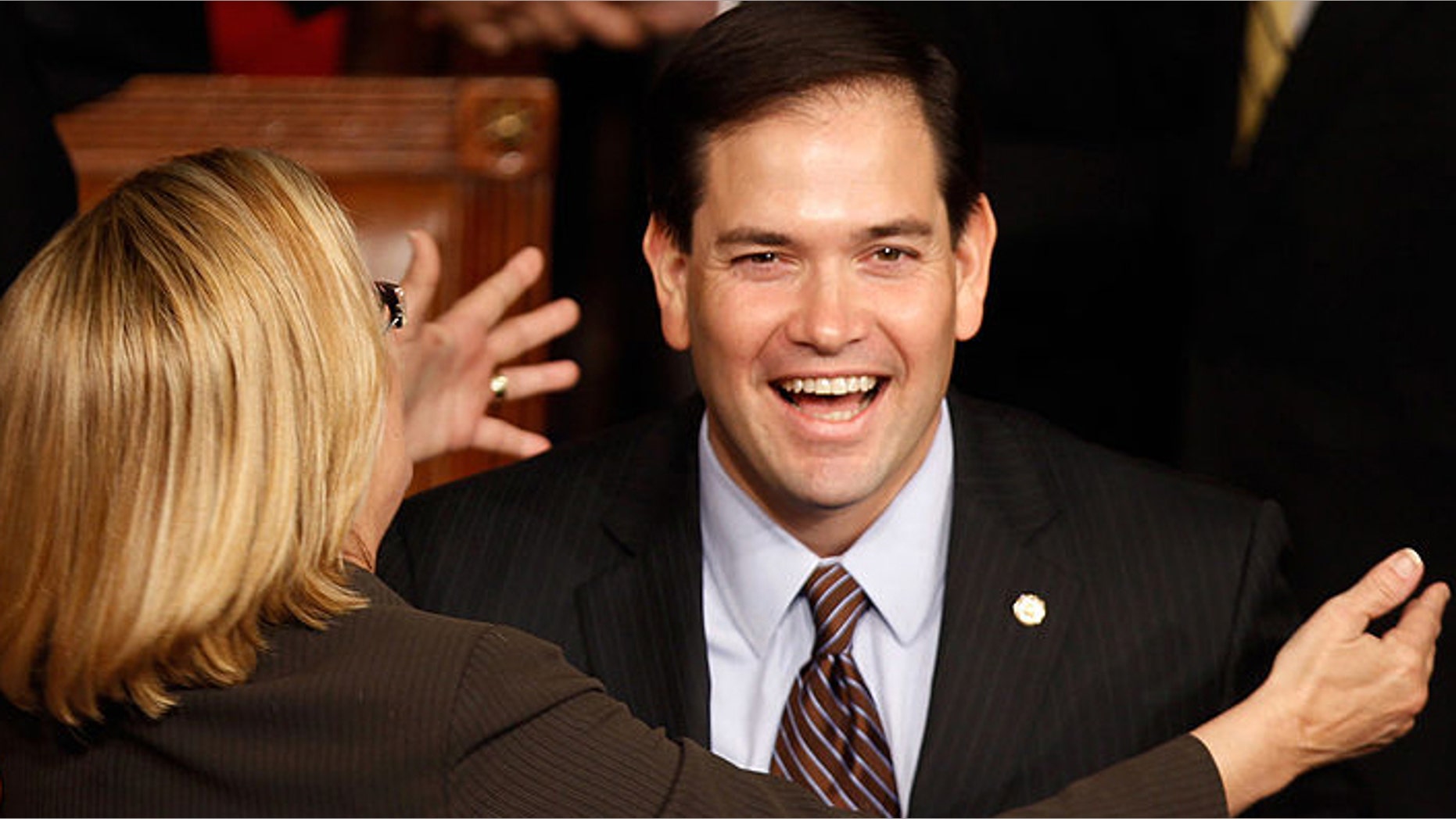 South Florida's Cuban-American congressional delegation, which had endorsed former Gov. Jeb Bush until he dropped out of the race on Saturday, is now backing Sen. Marco Rubio.
On Monday, Reps. Ileana Ros-Lehtinen, Mario Diaz-Balart and Carlos Curbelo and former U.S. Rep. Lincoln Diaz-Balart announced that they are now endorsing Rubio.
The switch is one of many that is happening and likely will continue from the Bush supporter camp – which also includes donors – after his campaign ended when the former governor had a weak fourth-place showing in the South Carolina primary.
In South Carolina, Rubio recovered from a recent bruising – a weak GOP debate performance in early February and a poor showing in the New Hampshire primary – coming in second place, and doing narrowly better than Sen. Ted Cruz, who was expected to finish higher in the Palmetto State, with its large conservative, evangelical electorate.
"From his leadership on foreign policy to his focus on improving our economy, Marco understands our country's needs," said Ros-Lehtinen of Rubio, who also is Cuban-American.
"From his days as an intern in my Miami congressional office to his service in the Florida House and the U.S. Senate, he has shown that he will enthusiastically tackle the problems we face with innovative policy proposals."
Mario Diaz-Balart, who noted that he served alongside Rubio in the state legislature years ago, called him "a principled man committed to public service."
When Rubio decided to run for president amid growing expectation that Bush also would enter the race, it put many Florida Republicans who counted both as friends or at least allies in an awkward spot.
Many expressed surprise that Rubio had not deferred to Bush, something of an elder statesman in the state, and a former mentor of the junior senator.
As chairman of the Dade County Republican Party decades ago, Bush is credited with having helped the Republican Party attract Cuban Americans.
In fact, Ros-Lehtinen and Mario Diaz-Balart told The New Yorker magazine in 2004 that it was Bush who persuaded them to switch from being Democrat to joining the GOP. He also helped many Cuban-Americans, including Rubio, launch or advance their political careers.
He managed Ros-Lehtinen's successful campaign for Congress in 1989.
"Jeb took a lot of bullets for me," she told The New Yorker.
Bush's exit is expected to prompt many others to give their support to Rubio, said Brian Ballard, a Tallahassee lobbyist who ditched Bush after his super PAC Right to Rise attacked Rubio.
"A lot of people were prepared to come to Marco — they kind of saw the writing on the wall — but were waiting for Jeb to get out," Ballard said to The Miami Herald. "There's really no time for people to study their navels if they want to get involved."
Like us on Facebook