Wilmer Valderrama: 'The future of both political parties relies on Latinos'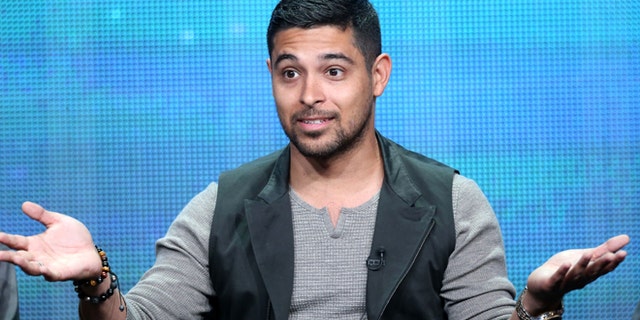 NEWYou can now listen to Fox News articles!
Wilmer Valderrama has not been quiet about his disappointment over the lack of action by President Barack Obama and Congress on immigration this year.
The 34-year-old actor and activist said that the Latino community not getting what has been promised time and time again is the equivalent of "taking a back seat again."
"It was a dark day for all of us," Valderrama told Fox News Latino regarding the President's decision to delay executive action until after November's midterm elections. "We needed a more comprehensive action, and it was delayed."
He believes that the inaction by the country's leaders will ignite a backlash from the Latino community at the midterms next month – and that is exactly what he wants.
"Minorities have been through many downfalls … many scenes of disappointment with the things that hit home, but they don't have the champions to get things passed," he said. "They are starting to see that it can't be just the president fighting the battles. Unless you have the right people to fight these battles, it's just not going to get done."
Valderrama is calling on everyone who is eligible to vote – especially those in the Latino community – to register and to let their voices be heard at the polls next month.
"Make sure anyone in your family who is eligible to vote goes out and represents their household, your family and themselves," he told FNL. "We need to get the equation right to move the needle forward."
Valderrama, who is well known for playing foreign exchange student Fez on "That '70s Show," has been working with nonprofit group Voto Latino to ignite a passion in young millennial voters nationwide to get involved in politics and in their local communities.
For Hispanic Heritage Month, the organization launched a voter outreach program to get young Latinos registered. Valderrama said the response to the campaign has been incredible.
"There was no real emotional investment (from people) in the midterms. Most people thought elections stopped at the presidential elections," he told FNL. "We have found a level of excitement for the midterm election and that has been the biggest gift of this movement."
Valderrama, who had the opportunity to have dinner with Obama along with girlfriend Demi Lovato and director Robert Rodriguez this summer, said his message to get Latinos out to vote in the coming weeks is fundamentally non-partisan.
"Nobody (Democrat or Republican) has had the courage to stand up and be the swing vote in their party," he said. "It's a non-partisan conversation."
In a handful of the most competitive gubernatorial and Congressional races this year, political analysts say the Latino community could determine who wins – a notion Valderrama strongly agrees with.
"That is a fact," he said. "The history and future of both parties relies on Latinos. It's math."
When asked why he is so passionate about politics, Valderrama said that it's because he is "so grateful for this country."
The actor was born in Miami but grew up in Venezuela. His family moved back when he was 14 for the same reason that millions of immigrants have arrived in the U.S. have going back centuries: to find work.
"This country gave me the 'American Dream'," Valderrama said. "Everyone appreciates the opportunities given here, (but) we can't pretend the government will fix everything."
Despite his activism, Valderrama said he is not interested in going into politics. He admitted that people have asked him if he would consider running for office, but it's not in the cards.
"I think I am a little louder on this side of the fence," he said. "As artists we ignite passions to start the conversations. That's my job. My work as an activist has been the most rewarding job I've ever had."
Follow us on twitter.com/foxnewslatino
Like us at facebook.com/foxnewslatino