Will Warren Wing scuttle budget deal?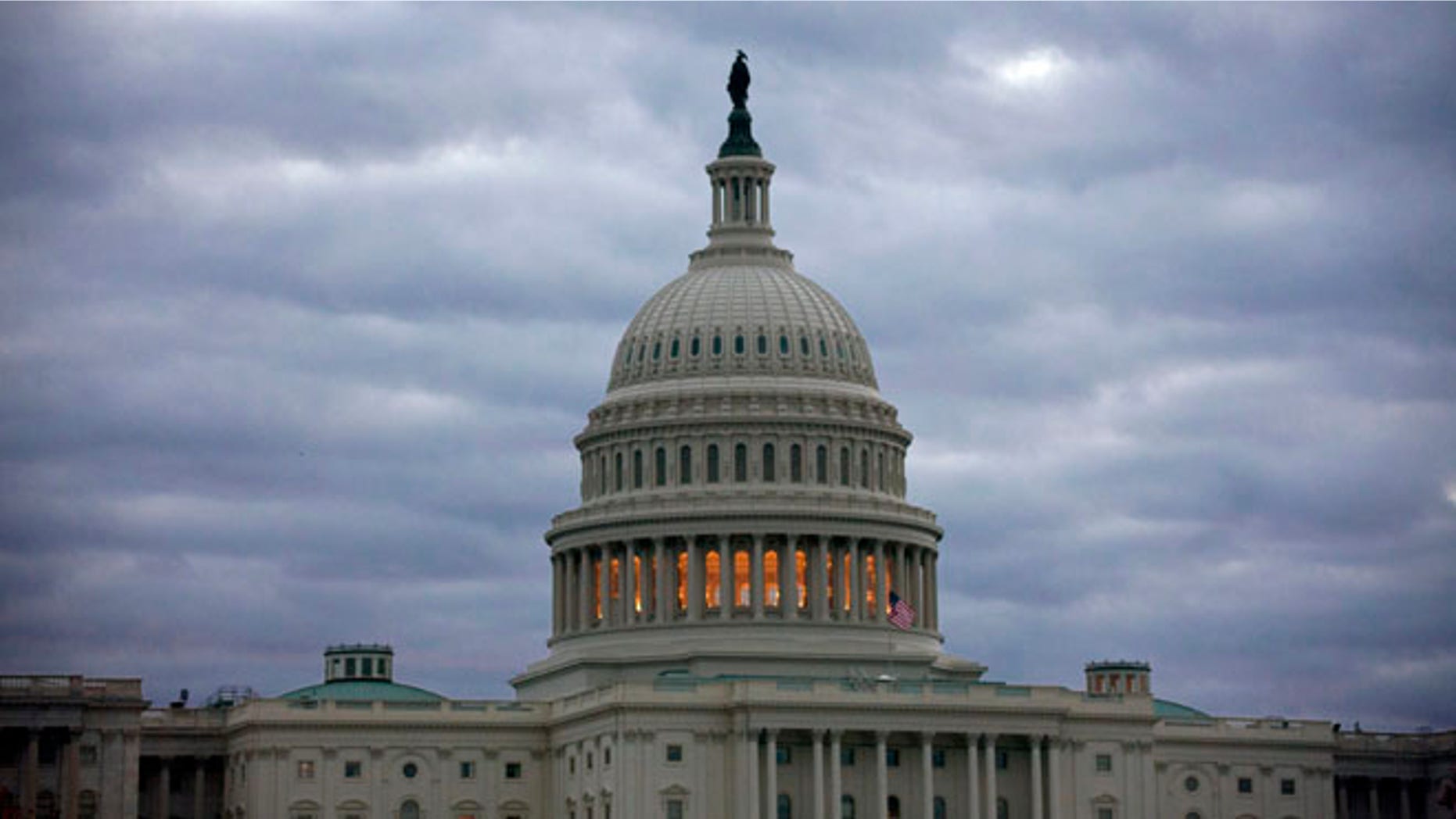 **Want FOX News First in your inbox every day? Sign up here.**
Buzz Cut:
• Will Warren Wing scuttle budget deal?  
• Walker offers ObamaCare bypass
• It pays to play with Podesta
• Huckabee tuning out before jumping in?
• Please don't tell Jeff Bezos about these drones…
WILL WARREN WING SCUTTLE BUDGET DEAL? - Speaker John Boehner delivered on his promise to pass a bipartisan budget bill through the House, and he's taking plenty of blowback from conservatives for it. But the real test for the two year can-kick seems to be whether Senate Majority Leader Harry Reid can tame an increasingly unruly liberal wing of his own party.  Far-left senators like Elizabeth Warren, D-Mass., Sherrod Brown, D-Ohio, Al Franken, D-Minn., Tom Udall, D-N.M. and Bernie Sanders, I-Vt., can't be happy about maintaining more than half of the spending caps from the 2011 debt-limit deal and making no provisions for extended welfare benefits. Given that so many Democrats are secretly rooting for a shutdown, it might even seem like the strategic thing to do for a party stuck in the bogs of ObamaCare. Reid, who needs four Republican votes if he has all 56 Democrats on board, will have to pick up one GOPer for every liberal who walks away from the deal. Boehner found a way. Can Reid? And as Senate Majority Whip Dick Durbin said, "I'm not sure of anything," when it comes to the vote count. Read more from Fox News.
Go nuke yourself - Republicans don't mind squeezing Reid as he tries to corral what's been called the "Elizabeth Warren wing" of the Democratic Party. After all, Reid just nuked filibusters on presidential nominations, so his demands for swift acquiescence sounded like laugh lines in the Red Team locker room. Among those already out: Sens. Marco Rubio, R-Fla., Tom Coburn, R-Okla., Lindsey Graham, R-S.C., Ted Cruz, R-Texas, Kelly Ayotte, R-N.H., and Jeff Sessions, R-Ala. Sessions says he will lead a filibuster. Reid may be able to count on moderate members like John McCain, R-Ariz., Lisa Murkowski, R-Alaska, and Susan Collins, R-Maine, but so far, they're not saying.
[Double-Barreled Blast - Sen. Rand Paul, R-Ky. calls the budget deal a "charade" in his column for Breitbart. Former Gov. Sarah Palin, R-Alaska, (a Fox News contributor)goes farther in her Breitbart OpEd: "…here we are still pretending that there are no real world consequences to running up near trillion dollar deficits year after year with no end in sight."]
FOX NEWS SUNDAY: BUDGET BLOWBACK?
Rep. Paul Ryan, R-Wis., joins Chris Wallace to discuss the details of his budget deal and the road ahead as it faces a vote in the Senate. Wallace will also pause to honor the victims of the Sandy Hook tragedy by speaking with the sister of Victoria Soto, a teacher killed saving her students at the school. A year after the tragic school shooting the debate over gun control still rages on. Chris Wallace will discuss the matter with Capt. Mark Kelly, husband of shooting victim Gabrielle Gifford and Gun Owners of America Executive director Larry Pratt. "Fox News Sunday with Chris Wallace" airs at 2 p.m. and 6 p.m. ET on Fox News. Check local listings for air times in your area.
TOP TWEETS - @laurenashburn's top tweet pick for this morning from WaPo congressional reporter Ed O'Keefe, @edatpost: "Senators in chamber as the clock struck 7 and the voting began: Barrasso, Durbin, Johanns, Franken, Pryor, Klobuchar, Whitehouse, Manchin"
Lauren Ashburnof "#MEDIABUZZ" tracks the Twitterverse every day in Top Twitter Talk.]
WHAT'S IN THE LATEST OBAMACARE DELAY - From Fox Business: "Another ObamaCare deadline was pushed back on Thursday and now the White House is asking insurers to accept late payments and still give individuals coverage in the interim. The Department of Health and Human Services extended the deadline for individuals who want to be covered on the first of the year to Dec. 31 from Dec. 23. [The agency] is asking insurers to accept payments through this extended date and give consumers additional time to pay their first month's premium while still offering coverage starting on Jan. 1."
Coverage doesn't equal care - Health industry experts tell Fox News that ObamaCare coverage may increasingly come to resemble the welfare program Medicare, which is shunned by doctors because of low rates and administrative hassles. –Watch Fox: Chief National Correspondent Jim Angle explores the continuing challenges people will face with keeping their own doctors under ObamaCare and some of the similarities that are seen with failed Medicaid program.
[The Rep. Joe Wilson Award - President Obama's oft-repeated "If you like it" pledge has earned the top spot as PolitiFact's Lie of the Year]
MICHIGAN BLOCKS ABORTION FUNDS IN OBAMACARE - Michigan's legislature has approved a measure requiring women to purchase separate insurance riders if they want abortion coverage under ObamaCare. The law will apply to all government-issued policies in the state and most private ones. Pro-choice lawmakers say the law is an undue burden on women who might choose to terminate unborn children but didn't opt for the special abortion coverage. Pro-life lawmakers argued that it was wrong for those morally opposed to abortion to be compelled to underwrite the practice through their taxes and insurance premiums. The Detroit Free Press has the story.
WALKER OFFERS OBAMACARE BYPASS - Gov. Scott Walker, R-Wis., is floating a proposal that would still channel federal subsidies to Wisconsin's poor and uninsured, but his plan would allow them to purchase coverage directly from the insurer and sidestep the on-line "exchange" created by ObamaCare. Walker's plan is finding support from some Democrats, as six of them crossed party lines in the state's Senate to approve the measure. Correspondent Michael Tobin shares the details.    
FUN WITH PHOTOSHOP - The Internet is having fun with a picture the White House tweeted of President Obama holding a card encouraging young people to "#GetCovered" because "nobody should go broke just because they get sick." The response from the National Republican Congressional Committee was a Photoshopped version of the card: "#DontWorry I've got a $1 Trillion coin to fix all this." See who else is having fun with Obama's pleading tweet courtesy of BuzzFeed.
[That's a "big friendly deal," right? - The president's official Twitter account also offered up a picture of a sick five-year-old wearing a shirt that reads "HEALTH REFORM STILL A BFD," a reference to Vice President Joe Biden's most famous contribution to political philosophy.]
Dr. K's Prescription: Oblivion - Charles Krauthammer in Obama the Oblivious: "Barack Obama is not just late to discover the most elementary workings of government. With alarming regularity, he professes obliviousness to the workings of his own government… 'I don't write code,' said Obama in reaction to the Web site crash. Nor is he expected to. He is, however, expected to run an administration that can."
SEBELIUS TRIES TO STONEWALL - The Department of Health and Human Services may be under fire for inadequate consumer data protection, but when it comes to holding on to the agency's own secrets, the place is like Fort Knox. Roll Call reports on how the agency is refusing to comply with document demands about how the security system was built.
PODESTA'S PAY-TO-PLAY STRATEGY FOR THE LEFT - This week's announcement that John Podesta will return to the White House as an adviser to President Obama brought with it Podesta's considerable baggage as a Washington fixer and influence peddler. But what about his corporate-sponsored think-tank, the Center for American Progress? Disclosures due out today are expected to shed some light on Podesta's buck-raking but also the shadow world of policy payola in Washington. Those looking to do business with or get regulatory help from the Obama administration have ponied up big time for Podesta's group. Northrop Grumman, Pacific Gas and Electric, pharmaceutical giant Eli Lilly all gave generously as they were trying to cut deals with Team Obama. From NYT: "These financial ties offer a hint of the blurry lines in Washington between the research organizations like Mr. Podesta's – which is a virtual external policy arm of the Obama administration – and lobbying shops. The ties could also cause some complications for Mr. Podesta as he heads into the West Wing."
[Matthew Continetti details Podesta's relationship with Thomas Steyer, the billionaire Democratic donor whose fortune has been built on exploiting government regulations and subsidies.]
FORMER CELL PHONE LOBBYIST TO ALLOW CELL PHONES ON PLANES - The Federal Communications Commission voted three to two to consider reversing the commission's 22-year ban on passenger cell phone calls during commercial flights. Recently appointed FCC Chairman Tom Wheeler, the former top lobbyist for the wireless industry and a mega-donor to President Obama, remarked that it's not the FCC's job to govern civility on flights, but it is the commission's job to consider regulations that might not need to exist. LAT has more.
[Kimberly Strassel: IRS Targeting: Round Two. "The political insult is that President Obama is using his new targeting rule to wiggle out of liability for the last round."]
HOW THE U.S. LOST SYRIA - American hopes for Syria have hit a new low. The U.S.-backed Syrian rebel commander fled from a group of radical Islamists who have capture American-supplied weapons. Defense Secretary Chuck Hagel Thursday called it "a big problem." How did the U.S. lose Syria and how have Russia and Iran gained so much in this strategic crossroads? The Christian Science Monitor considers options for the U.S.: "President Barack Obama's Syria policy, such as it's been, is now dead. That it was on life support has been clear for a long time. But with the routing of the US-backed Free Syrian Army from its headquarters recently by Islamist rebel fighters, the plug should be pulled." Meantime, the BBC looks at the new reality for the region: genocidal ruler Bashar al-Assad isn't going anywhere. With the U.N. giving Assad a passing grade today on dismantling his chemical weapons program, it's hard to imagine otherwise.  – Watch Fox: Chief Washington Correspondent James Rosen considers Syria as the latest illustration supporting a growing perception that America has lost its prestige on the world stage.
WITH YOUR SECOND CUP OF COFFEE...The Atlantic's Derek Thompson argues in favor of more schooling for Americans. And while one might easily conclude that volume is a poor measure for education and that a lot of bad education is worse than a smaller amount of high-quality education, his charts and graphs are fascinating whatever your view of schooling.
Got a TIP from the RIGHT or LEFT? Email FoxNewsFirst@FOXNEWS.COM
POLL CHECK - Real Clear Politics Averages
Obama Job Approval: Approve – 42.7 percent//Disapprove – 53.1 percent
Direction of Country: Right Direction – 29.1 percent//Wrong Track – 63.4 percent
HUCKABEE TUNING OUT BEFORE JUMPING IN? - Fox News Host and former Gov. Mike Huckabee, R-Ark., is raising further speculation he could be gearing up for a 2016 run. Huckabee announced Thursday he was ending his daily radio program, launched in 2012.  In a Facebook announcement, the 2008 presidential candidate said, "I have opportunities in some other areas that cannot be accomplished given the 8-9 hours a day I was devoting to the daily long form show." Huckabee will be in Little Rock today for a gathering of politically active Evangelicals called "Pastors and Pews."  The host of the event, David Lane, told the Washington Examiner, "Huckabee is obviously gearing up to run. This is the most aggressive I've seen him since 2007."
HOW MUCH VERMOUTH GOES IN A 'CEILING BREAKER?' - The super PAC urging former Secretary of State Hillary Clinton has been busy rallying supporters this week. Wednesday the group hosted dozens of African-American state legislators for strategy session in Memphis, Tenn.  Rep. Tim Ryan, D-Ohio, took part in Thursday's D.C. launch for the group at a K Street bar. Attendees toasted to a Clinton run with "Readytinis" and "Ceiling breakers." Politico has more.
VOTING IRREGULARITIES COULD SWAY VIRGINIA AG RACE - With a recount set in Virginia's attorney general race for Monday, Matt Lewis at the Daily Caller observes how voting irregularities could work in Republican Mark Obenshain's favor in his battle against Democrat Mark Herring. Lewis points out that Fairfax County allowed provisional ballots to be cast beyond the state's deadline. The county also did not file every ballot with the clerk of court the day after the election. Additionally, the Democratic bastions of Hampton Roads and Charlottesville left more than 1,800 names that should have been purged from voter lists on the books.  A judge recently ruled Obenshain's campaign has a right to the polling books, which show who voted. The State Board of Elections recently certified Herring the winner of the contest by a 165 vote margin.
GRIEVING FATHER SPEAKS OUT ON 'AFFLUENZA' RULING - Eric Boyles, who lost his wife, Hollie, and his 21-year-old daughter, Shelby, when they were struck and killed by a 16-year-old drunk driver is angered over the teen's light sentence. A Ft. Worth, Texas judge sentenced Ethan Couch to 10 years of probation and a stint in rehab after he confessed to manslaughter. Couch's defense team argued that he suffered from "affluenza," a psychological malaise that affects young people who come from wealthy families. Boyles told "The Kelly File" guest anchor Martha McCallum: "Basically the judge agreed this young man was raised in an affluent family, had no understanding of boundaries. As a human being he didn't know what boundaries were, didn't know right from wrong. It seems, on the face of it, ridiculous." Boyles killed two other pedestrians in the June incident, including a youth pastor from a local church. Watch the interview.
#MEDIABUZZ: SELFIE-ABSORBED - Host Howard Kurtz welcomes Juan Williams and Correspondent Greg Palkot reporting from South Africa, to discuss the coverage of Nelson Mandela's memorial. And what about the way the press is dealing with the one-year anniversary of the Newtown, Conn. school massacre? Plus, fresh off her legal victory, Fox News's Jana Winter will be on hand to share more on her case, this Sunday at 11 a.m. ET on #MediaBuzz.
[Ed. note: I'll be on hand for the Mandela and Newtown talk. Juan knows his stuff. Should be a good one.]
HIS TICKET TO FAME - A big weekend in college gridiron news: The Heisman trophy winner is slated to be announced Saturday night, the same day as the 114th playing of the Army-Navy game. In a look back, WaPo details how 50 years ago Navy's most celebrated player and Heisman trophy winner, Roger Staubach, found his new found celebrity didn't translate in New York. In the city for the award, Staubach and a teammate tried to cash-in on his fame and slip into the members-only Playboy Club, they didn't make it. And the night before, the midshipman, in full uniform, was standing outside a playhouse with his parents when "Several patrons began handing Staubach their tickets, assuming he was an usher. To which Staubach's mother said, 'That'll keep you humble, Roger.'"
[Take a timely look back at what Fox News colleague Lucas Tomlinson wrote about the Army-Navy rivalry from the perspective of an Annapolis graduate serving alongside Army men and women at Forward Operating Base, Pasab, Afghanistan.]
PLEASE DON'T TELL JEFF BEZOS ABOUT THESE DRONES…Scientists in Germany have created what they are hailing as world's first "robotic sperm" by isolating single sperm cells inside micro-sized metal tubes and remotely controlling their direction using magnets. The researchers hope to use the technology to aid with fertilization and drug delivery. The UK's Independent has the details.
AND NOW, A WORD FROM CHARLES…"This is exactly a reaction to a deep understanding among Democrats that [ObamaCare] is a train wreck. And it's a panic reaction. As the Judge said, this is utterly lawless. This now approaches banana republic lawlessness. The only difference is that here, when you get presidential decrees, it's done on a conference call instead of from the balcony of the presidential mansion. That's the only difference, and nobody sings – Evita isn't at his side." – Charles Krauthammer on "Special Report with Bret Baier" Watch here.
Chris Stirewalt is digital politics editor for Fox News. Want FOX News First in your inbox every day? Sign up here. To catch Chris live online daily at 11:30 a.m. ET, click here.