WikiLeaks Supporters Launch Cyber Attack on Palin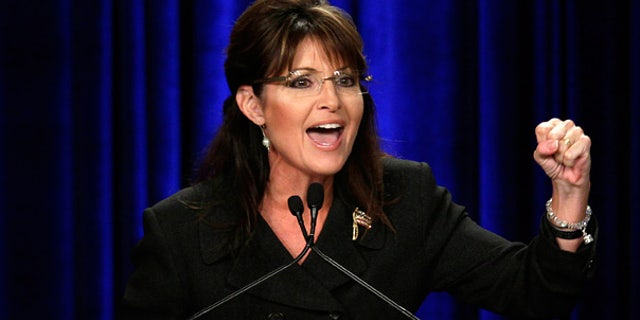 NEWYou can now listen to Fox News articles!
JUNEAU, Alaska -- The website of Sarah Palin's political action committee came under cyberattack from supporters of Wikileaks and its founder, Julian Assange, the former Alaska governor said Wednesday.
The 2008 vice presidential candidate told ABC News it's an example of what happens "when you exercise the First Amendment and speak against his sick, un-American espionage efforts."
In a posting on the social networking site Facebook last week, Palin called Assange "an anti-American operative with blood on his hands." She questioned why he wasn't "pursued with the same urgency we pursue al-Qaida and Taliban leaders."
Rebecca Mansour, a SarahPAC aide, told The Associated Press that staff moved quickly to secure the website and no data was compromised.
Hackers acting under the label "Operation Payback" claimed responsibility for problems Wednesday at the websites for MasterCard and Visa, which stopped processing donations to Wikileaks after it released secret U.S. diplomatic cables.
Mansour also said Palin's husband, Todd, had been contacted by Visa and was told "a company in London was trying to access his account this afternoon for verification."
Visa advised him to quickly close his credit card accounts, and he did, Mansour said.