WikiLeaks Founder Describes Possibility of Casualties as Acceptable Risk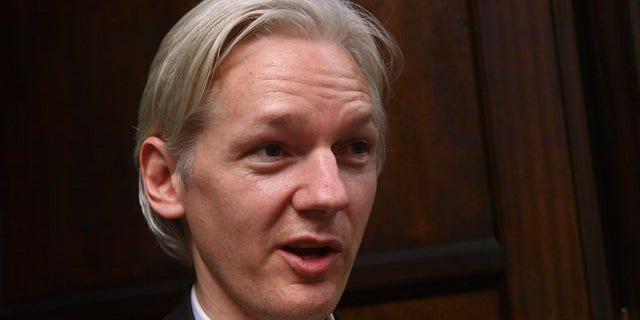 Any U.S. and allied casualties that result from the publication of classified Afghan war documents would be an acceptable risk, WikiLeaks founder Julian Assange suggested Monday, saying "such information is also likely to save a great many lives."
U.S. military officials have warned about the danger posed to Afghan informants and others since Assange released 76,000 once-secret war documents. The founder of the whistleblower website says he will publish the remaining 15,000 documents within a month despite more warnings from the U.S. government.
In a live web chat hosted by the Swedish newspaper Dagens Nyheter on Monday, Assange was asked how he felt about the possibility that anyone named in those documents could get "hurt or even killed" based on the information in the document dump. He suggested he was weighing the risk against the benefit.
"As far as anyone can tell, this has never happened," Assange responded. "When we deal with such serious issues and such [a] large amount of information, we have to accept the risk that it might, but this is balanced by the understanding that such information is also likely to save a great many lives."
Though U.S. officials have said the documents released so far do not reveal anything new, Assange said they bare "the vast number of small and medium-sized tragedies and lies that make up a war."
But U.S. officials have said the documents could nevertheless endanger sources in the Afghanistan field. Defense Secretary Robert Gates said in an interview this month that the information was published "without any regard whatsoever for the consequences."
Adm. Mike Mullen, chairman of the Joint Chiefs of Staff, said Afghan sources used by the United States could be killed as a result of the leak. He called the potential for loss of life "significant."
Assange dismissed the blowback during his wide-ranging chat Monday morning. He said he was "not afraid" of the U.S. government but that "we should not underestimate the significance of the Pentagon" and U.S. military officials. Assange said his organization is taking "appropriate precautions."
Assange expressed concern that the U.S. government could force Twitter, where WikiLeaks has a following, to ban his group and said WikiLeaks reportedly has already been placed on a "financial blacklist" in Australia.
Assange vigorously defended WikiLeaks' actions. He said he did not have a journalism background before starting the organization, but defended this as a professional asset.
"I never studied journalism, computer science or law. I find that to be true of most good journalists and computer programmers," Assange said.