Who is Sharice Davids, the Kansas congressional candidate who could make history?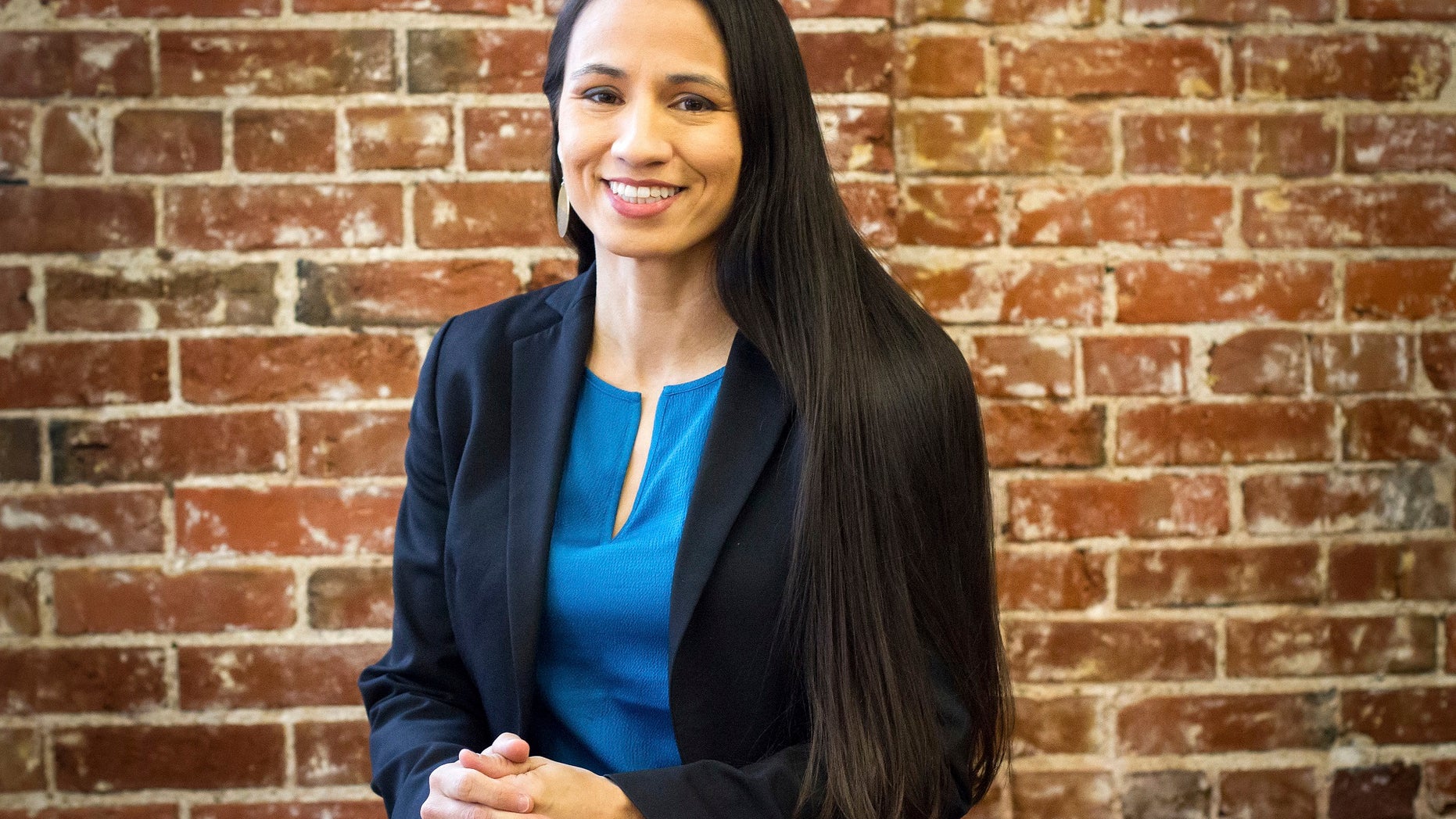 With her congressional primary victory, Sharice Davids moved one step closer to making history: if she wins in November, she'll be the first lesbian Native American woman ever elected to Congress.
Davids, 38, beat out five others in the Kansas Democratic primary for Congress in the 3rd congressional district. She will face incumbent Republican Kevin Yoder in the fall.
"The fact that we are in 2018 and we are still seeing all these firsts is mind-boggling to me," Davids told The Guardian. "When I stop and think about it, it makes me very proud to be a part of this movement that is happening in our country. I feel like all of us are playing a role in this."
"This unprecedented number of women running for office – myself and a couple of other candidates are native women – makes me very proud," she added.
Davids is a member of the Ho-Chunk Nation, a Native American tribe in Wisconsin.
Read on for a look at five things to know about Davids.
She has a law degree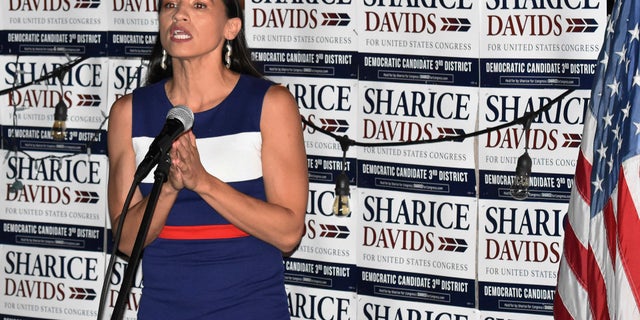 Davids attended Haskell Indian Nations University and the University of Kansas before eventually graduating from Johnson County Community College, according to her campaign website.
She later attended the University of Missouri-Kansas City and earned her law degree from Cornell Law School.
FOX NEWS MIDTERM ELECTIONS HEADQUARTERS
She worked as a lawyer for an Indian reservation in South Dakota before taking a job in the White House.
She's professionally competed in mixed martial arts
Davids won her first professional mixed martial arts fight in November 2013. She told The Guardian she became passionate about the sport as a child but wasn't able to train until she was in college because it was too expensive growing up.
She's competed at both the amateur and professional levels.
She also features her training as an MMA fighter in a campaign video.
"It's 2018 and women, Native Americans, gay people, the unemployed and underemployed have to fight like hell just to survive," Davids said in the ad as she's punching a bag. "It's clear: Trump and the Republicans in Washington don't give a damn."
Davids worked in the White House
Davids was one of 16 people picked to work in the White House as a fellow during the transition period between Presidents Barack Obama and Donald Trump, according to her campaign website. Her experience in Washington, D.C., helped fuel her foray into politics.
"It pushed me a little quicker into something like running for office," she told The Guardian.
HOW DEMOCRATIC SOCIALISTS ARE IMPACTING THE 2018 MIDTERM ELECTIONS
She worked with former Transportation Secretary Anthony Foxx, according to an online biography.
She started a podcast and coffee company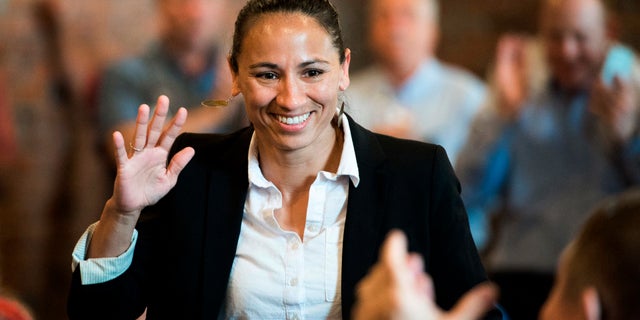 Along with her brother, Davids created the "Starty Pants" podcast about entrepreneurs around Kansas City, focusing on women, people of color and LGBTQ founders, according to her campaign website.
The podcast was created to "celebrate the people who are breaking the mold of what an entrepreneur or start up founder looks like," its website says.
MEET RASHIDA TLAIB, WHO IS POISED TO BECOME THE FIRST MUSLIM WOMAN ELECTED TO CONGRESS
Davids also developed an entrepreneurship curriculum at a high school on the Pine Ridge Reservation in South Dakota, according to her podcast biography.
In South Dakota, Davids also started Hoka Coffee Company which billed itself as "indigenous from the ground to the cup." Its Facebook page said the company shuttered in 2017 "due to limited funding" but said it could come back eventually.
She wasn't the most progressive candidate in the primary
Davids was not the most progressive candidate in her primary, the liberal website ThinkProgress pointed out. One of her opponents, Brent Welder, had the support of 2016 presidential hopeful Sen. Bernie Sanders and Alexandria Ocasio-Cortez, the Democratic socialist darling who upset an incumbent congressman in New York's Democratic primary earlier this year.
But Davids was backed by EMILY's List, an abortion-rights advocacy group, and endorsed in the Democratic primary by the Kansas City Star newspaper.
Davids has called for treating gun violence as a public health crisis. She's also been critical of the tax cuts enacted by the Trump administration.
On her campaign website, Davids also promises to fight for protections for DACA recipients and oppose voter restrictions.
The Associated Press contributed to this report.