Whitman Drops Another $20 Million into Her Campaign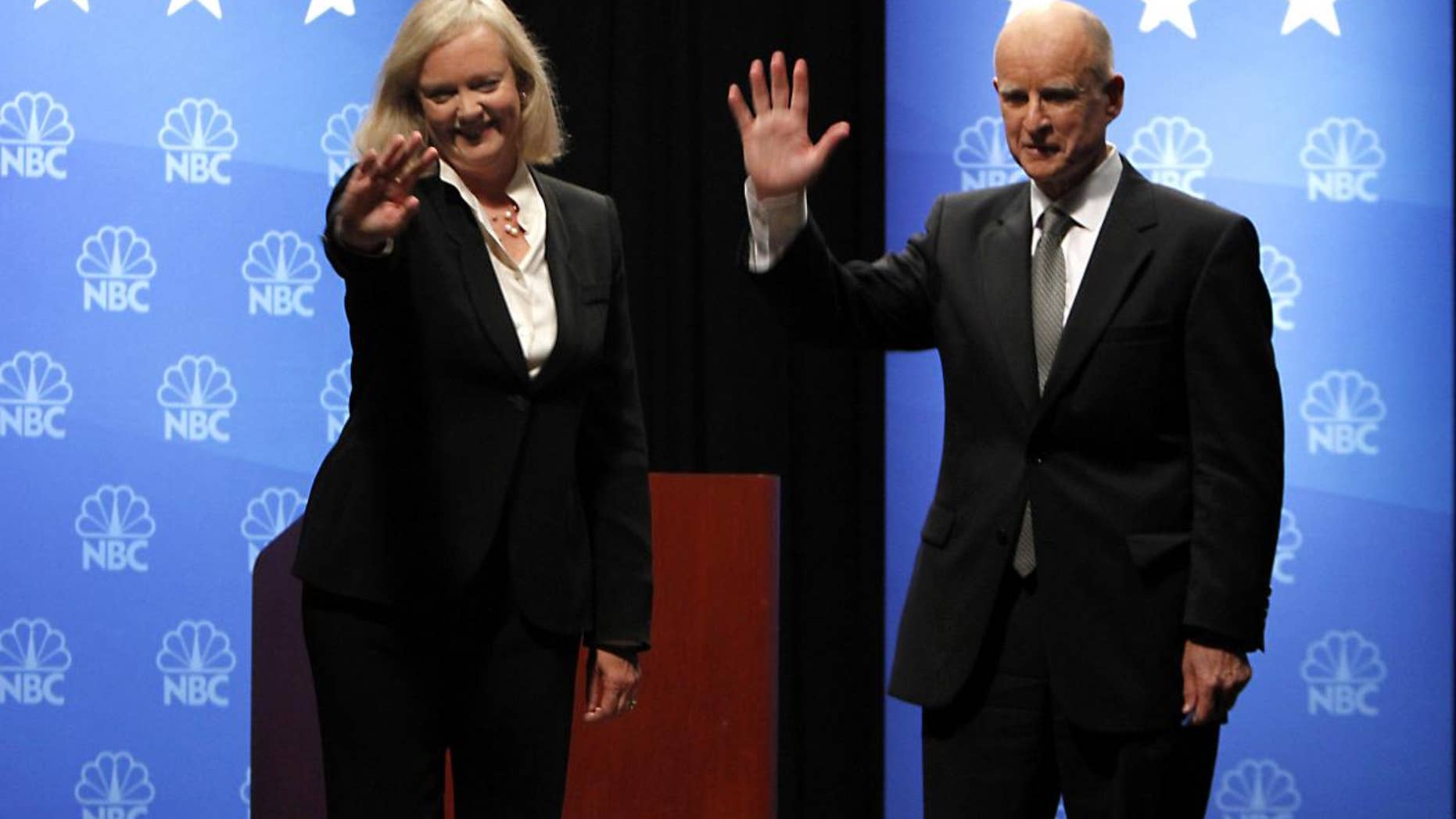 California Republican gubernatorial candidate Meg Whitman contributed another $20 million to her campaign Tuesday, meaning the former Ebay CEO has now spent $141.5 million of her own money on the race.
The latest infusion of cash came on on the same day most political reporters were concentrating on the debate between Whitman and her Democratic opponent Jerry Brown.
The last piece of news out of the Whitman camp on this front came about a week ago when officials confirmed they had about $9 million in the bank. That obviously was not going to be enough to take them through to election day, since team Whitman has been burning through close to $4 million a week on television ads recently.
And with less than three weeks to go, although it might be hard to believe for many people, we can expect that number might actually go up.
Whitman's rival is the current California Attorney General, and former Governor, Jerry Brown, who has spent far less in the campaign.
Brown has instead relied on his formidable name recognition in the Golden State and the powerful unions that have spent close to $30 million on television ads attacking Whitman.
However, as of last week Brown had approximately $22.5 million cash on hand, leaving his campaign plenty of money for the last frenetic days, "We have at our disposal the resources to be heard over the final push," said Brown spokesman Sterling Clifford.
The Real Clear Politics average of polling shows Brown leading by just over five points. That tight margin coupled with the big bucks both sides have committed to spend over the last three weeks means we could be in for an ugly final push.
"Over the final three weeks, between Brown and us, we'll running enough ads to practically saturate the California airwaves," said one Whitman insider. 'It's going to be a knife fight."
Even before this latest contribution Whitman had already shattered all the records for self financing candidates. No other candidate in the history of American politics has ever spent so much personal wealth in attempt to get elected.