Whitman Camp Alleges Collaboration in Illegal Housekeeper Story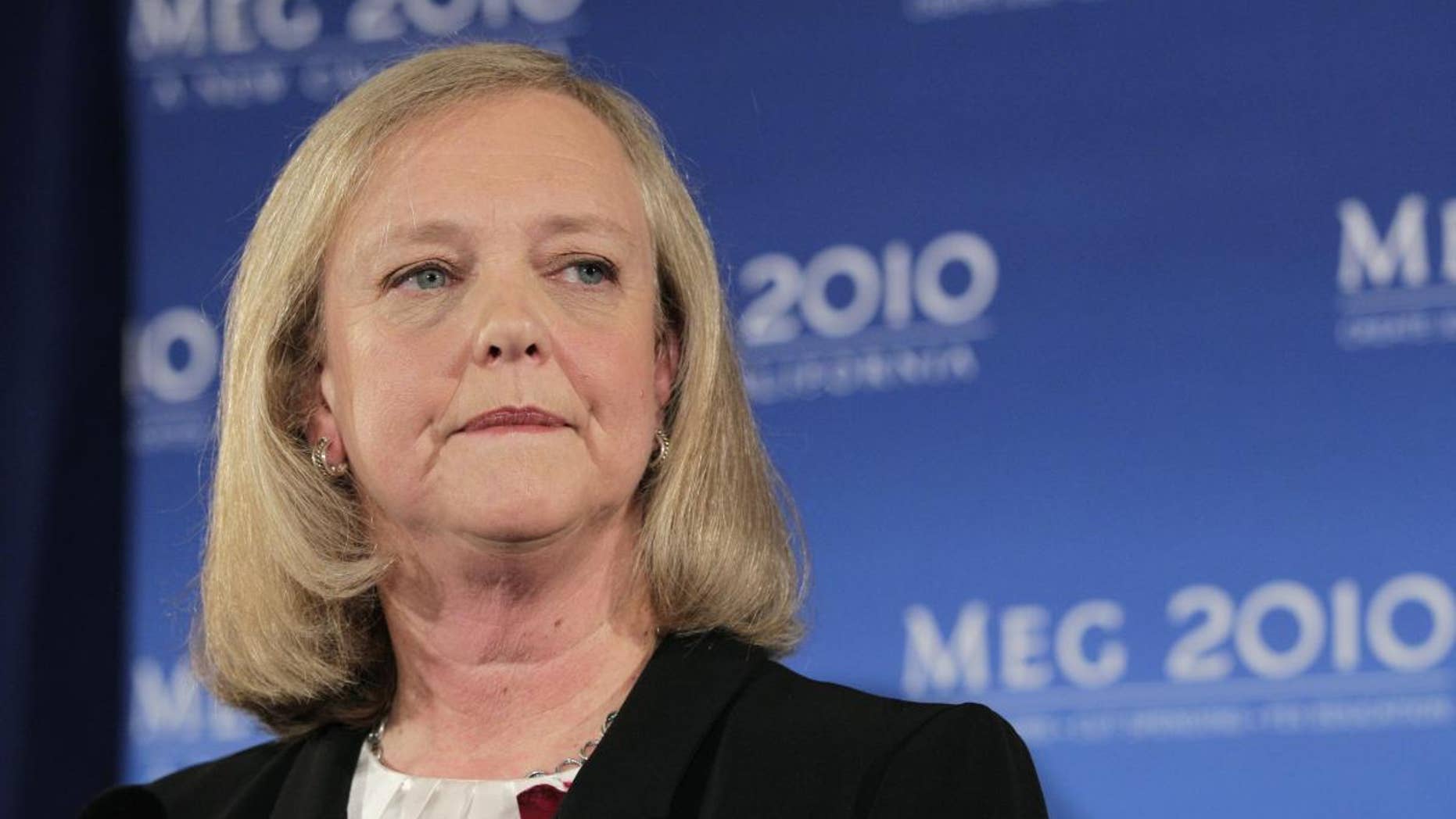 Only a week ago California Republican gubernatorial candidate Meg Whitman had all the momentum in the Golden State. Now the Whitman camp is fighting a flurry of bad press over the recent revelation that she employed a housekeeper who was in the country illegally. The immigrant in question is Nicky Diaz Santillan, who worked for Whitman over a nine year span, and is now being represented by the famous attorney Gloria Allred.
Whitman campaign officials tell Fox News they suspect collaboration between the Jerry Brown campaign, union officials and Allred. These same Whitman officials point out that Allred worked for Brown when he was the governor of California in the 1970's, contributed to his campaign in 2006 and is a registered Democrat who was a super-delegate for Hillary Clinton in the 2008 presidential campaign.
Allred held her bombshell press conference about Whitman's housekeeper on Wednesday morning. A mere 12 hours later, the SEIU was up on the air with a Spanish language television ad attacking Whitman for saying one thing in Spanish and something different in English. The ad also calls Whitman, "two faced."SEIU officials say they had already bought the air time and quickly wrote and produced a new ad to take the time slot. Whitman aides suspect it is no coincidence, but rather an outright plan cooked up between Brown aides, the SEIU and Gloria Allred.
Meanwhile one local television reporter also says a Brown campaign operative told him weeks ago that Whitman had "housekeeper problems."
"It's all too much," said one Whitman aide. "It looks like maybe they heard about the situation and just got the SEIU and Gloria Allred to do their bidding."
The Brown campaign calls the accusation "nonsense." They point out that Allred was a National Organization for Women volunteer on behalf of Governor Brown in 1974 and that her 2006 contribution was only for $150. And as far as the fact that she's a registered democrat? "There are a lot of those in California," said Brown spokesman Sterling Clifford.
The Brown operative who told a KTVU reporter about suspecting Whitman had "housekeeper problems" told Fox News that they had "heard a lot of rumors about that swirling around for a long time." The operative who spoke on the condition of anonymity continued, "We didn't know for sure, we just had suspicions. But this isn't about us. This is about Meg Whitman, who on Tuesday demanded that politicians be accountable, and beginning on Wednesday has done everything in her power to avoid accountability."
Whitman says she and her husband hired the housekeeper through an agency that provided documentation, including a social security number, a driver's license and I-9 form. The former Ebay CEO maintains she didn't know Santillan was in an illegal immigrant until last June and then terminated the housekeeper immediately. Whitman has also said she is willing to take a polygraph on the matter.
The stakes could hardly be any higher for Whitman, who has already dropped $120 million of her own money into the race. Much of that money has been spent reaching out to Spanish-speaking voters and until a few days ago it looked like Whitman had more Latino support than most Republicans can expect in California.
Whitman will face Jerry Brown in their second gubernatorial debate Saturday evening in Fresno, a central valley city heavily populated by Hispanics, who now make up nearly 15 percent of the state's electorate. The debate will be broadcast in Spanish on Univision television stations across the state.