White House Reads Palin Tweets...at Least on Tax Cuts Deal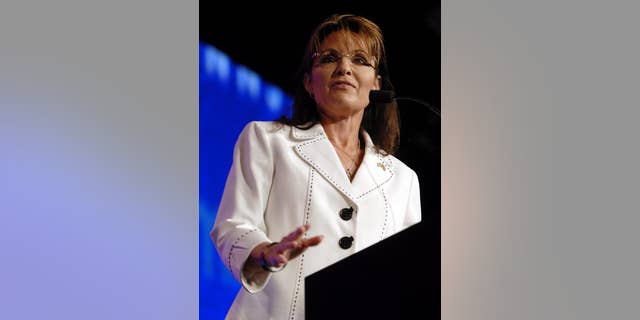 The White House apparently follows Sarah Palin's writings and opinions on Twitter.
Wednesday at a White House briefing, Press Secretary Robert Gibbs responded to a question about reaction to the Bush-era tax cut deal. He was asked if it seems off to them that Democrats are mad, but Republicans aren't and if that signals an imbalance to them that it wasn't exactly a compromise.
"Well, I don't know if you guys get Sarah Palin's tweet, but it does not appear she likes this deal. I don't know where [Senator] Jim DeMint is at the current moment but it does not appear that he likes said deal," Gibbs said.
Palin, former Alaska governor and Republican vice presidential nominee, sent out a couple tweets Wednesday afternoon regarding the deal:
--"Obviously Obama is so very, very wrong on the economy & spins GOP tax cut goals;so fiscal conservatives: we expect you to fight for us &...
--Thank you, @JimDeMint - DeMint comes out against tax deal, says GOP must do 'better than this' - http://t.co/BmjsAh3"
Republicans on Capitol Hill have been fearing all day that Palin will come out and flatly reject the tax deal. Many are also following her tweets. Fox News Senior Senate Producer Trish Turner notes that she's had different discussions with several different leadership aides who have pointed out that Grover Norquist, head of Americans for Tax Reform, and the conservative-leaning Heritage Foundation support the deal.
They try to dismiss the Palin consternation, but you can tell many are concerned about her possible out-right opposition.
Sarah Palin's name has come up in the press briefing before, but typically it's been reporters peppering the White House with a question on her stance, not necessarily the White House bringing up her name.
Palin still has the political universe's attention, in part looking for any clues if she'll jump into the 2012 race. Some liberals have even gone so far as to say they hope she'll run because therefore they think Obama has an easier chance of winning.
Sarah Palin is also a Fox News contributor.