White House Picks Critic of Local Immigration Enforcement for Key Role at ICE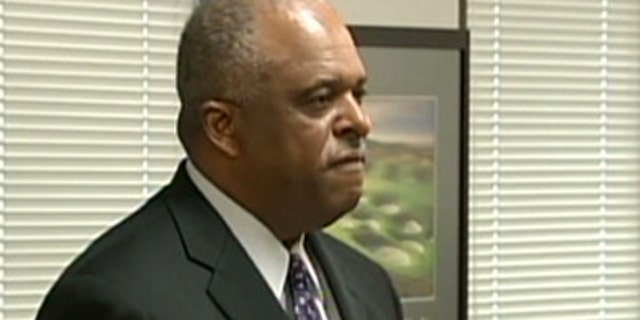 The Obama administration has tapped an outspoken critic of immigration enforcement on the local level to oversee and promote partnerships between federal and local officials on the issue.
Harold Hurtt, a former police chief in Houston and Phoenix, has been hired as the director for the U.S. Immigration and Customs Enforcement's Office of State and Local Coordination. Starting July 6, Hurtt will supervise outreach and communication between ICE, local law enforcement agencies, tribal leaders and representatives from non-governmental organizations.
"Chief Hurtt is a respected member of the law enforcement community and understands the concerns of local law enforcement leaders," said John Morton, the Homeland Security assistant secretary for ICE. "His experience and skills will be an invaluable asset to the ICEs outreach and coordination efforts."
But as a police chief, Hurtt was a supporter of "sanctuary city" policies, by which illegal immigrants who don't commit crimes can live without fear of exposure or detainment because police don't check for immigration papers.
He also, during his tenure as Houston police chief, criticized ICE's key program that draws on local law enforcement's support.
"There's no way you can head up an office if you don't believe in what the office is supposed to do," Curtis Collier of U.S. Border Watch, told the Houston Chronicle. "Immigration and Customs Enforcement's primary mission is to protect the American people. If this guy believes any of these programs should not be enforced, he's certainly going to be a very weak advocate for them."
Kelly Nantel, a spokeswoman for ICE, told FoxNews.com that Hurtt has always been a proponent of the jail model of the 287(g) program, which gives local police authority to initiate deportation proceedings against illegal immigrants linked to serious crimes -- but as a police chief, he didn't favor more proactive local enforcement because he didn't believe it was the best utilization of his resources.
"I think the critics are only talking about half of what he said," she said. "He's always been a strong proponent of every law enforcement agency making those decision on their own."
Critics say his pro-immigration policies enabled illegal immigrants to kill two police officers and seriously injure another in Phoenix before he left in 2005 and to kill an officer in Houston before he retired in 2009.
The widow of one of the officers, Rodney Johnson, who was fatally shot by an illegal immigrant with a long criminal record, is suing Hurtt for enacting policies that she says led to his death.
But Nantel dismissed such allegations.
"The responsibility of those homicides lies on the shoulder of the individuals who committed the crimes," Nantel said.
Hurtt's position at ICE reportedly pays $180,000 a year.