White House opens internal investigation into personal email use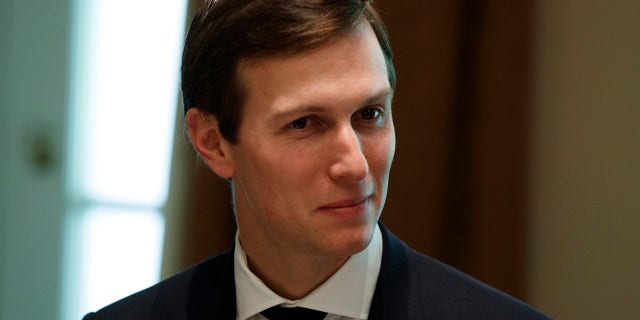 The White House has launched an internal probe on the use of personal email accounts, Fox News has confirmed.
The review appears to have emerged from recent reports of current and former White House officials using private email accounts and personal phones for administrative business, despite being advised not to do so.
"The White House instructs staff to fully comply with the Presidential Records Act, and briefed staff on the need to preserve records," a senior official told Fox News.
Son-in-law and adviser to the president Jared Kushner used personal email in his first few months of the administration, his lawyer, Abbe Lowell, confirmed Sunday. He said the emails usually involved news articles and political commentary. Lowell also said any non-personal emails were forwarded to Kushner's official account and "all have been preserved in any event."
Former Chief White House Strategist Steve Bannon, former Chief of Staff Reince Priebus, chief White House economic advisor Gary Cohn, Senior Policy Adviser Stephen Miller and adviser Ivanka Trump were also reported to have used private accounts at one point during the administration, The New York Times reported.
According to the Presidential Records Act, senior White House staff members are required to preserve their professional communications, with the records eventually transferred to the National Archives. Electronic communications outside of official channels, such as private email or text messages on a staffer's personal phone, are supposed to be copied to a government account within 20 days.
White House spokeswoman Sarah Sanders told reporters on Monday that the use of private email accounts by staff is "to my knowledge, very limited."
"White House counsel has instructed all White House staff to use their government email for official business, and only use that email," Sanders said. "We get instructed on this one pretty regularly."
House lawmakers have requested more information about the use of private email addresses and texting or the use of messaging apps on personal phones. They've also asked about the oversight and record-keeping policies of the Trump White House. They decided to act after word of Kushner's private email account first came to light.
Rep. Trey Gowdy, a South Carolina Republican who chairs the House Oversight and Government Reform Committee, and the top Democrat on that panel, Rep. Elijah Cummings, sent letters Monday to the White House general counsel and the State Department, looking for more details on whether staffers are using personal emails, texting or encrypted messaging applications, and if they are preserving the records.
The probe into White House email practices has the potential to be embarrassing for President Trump, considering how he criticized Hillary Clinton and her use of a private email server while she was secretary of state.
Fox News' Ed Henry and The Associated Press contributed to this report.