White House: Obama Supports Bill to Repeal Federal Gay Marriage Ban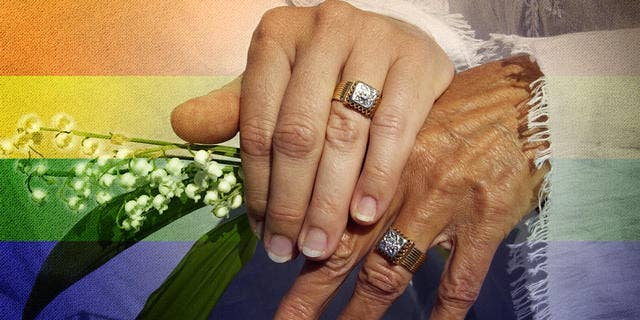 NEWYou can now listen to Fox News articles!
WASHINGTON -- As a leading Senate Democrat prepares for hearings this week on repealing the federal law that defines marriage as between a man and a woman, the White House on Tuesday threw its support to overturning the Defense of Marriage Act.
The Obama administration has already said it won't defend the Defense of Marriage Act in court because it concludes it's unconstitutional. But Press Secretary Jay Carney on Tuesday went further, saying President Obama is "proud to support" the Respect for Marriage Act, legislation by Sen. Dianne Feinstein, D-Calif., to overturn the 15-year-old law.
"The president has long called for a legislative repeal of the so-called Defense of Marriage Act, which continues to have a real impact on the lives of real people, our families, friends and neighbors," Carney said in his daily briefing with reporters.
Feinstein, who is a member of the Senate Judiciary Committee, which is hosting the hearing, said she is under no illusion that overturning the ban will be easy, but she does think the public is ready for a change.
"I think eyes have opened. More and more people across this land know people who are gay, who want to have a lasting relationship, who look at marriage as an economic agreement as well as an emotional agreement," said Feinstein, speaking at the National Press Club Tuesday.
So far six states have passed legislation allowing gay marriage within their states, but the federal ban prevents same-sex couples from applying for citizenship benefits, filing federal taxes together or claiming deductions that married people receive. Married gay couples can also not receive spousal benefits under Social Security or take unpaid leave for certain family and medical reasons.
The Defense of Marriage Act passed both chambers of Congress by overwhelming margins and was signed into law by President Bill Clinton. Feinstein was one of 14 senators to oppose the legislation.
Feinstein is now one of 27 co-sponsors, none Republican, supporting repeal. She said with a GOP-dominated House, she understands repeal may not happen anytime soon.
"If we don't succeed this session, we will try again next session," she said. "Believe me, we will continue this effort until the battle is won."
The Associated Press contributed to this report.