White House defends handling of Rob Porter allegations, amid criticism
NEWYou can now listen to Fox News articles!
The White House on Thursday defended its handling of domestic violence allegations against now-departing Staff Secretary Rob Porter, amid questions over who knew what when.
Chief of Staff John Kelly in particular has come under scrutiny for initially defending Porter. White House Deputy Press Secretary Raj Shah told reporters Thursday that Kelly became "fully aware" on Wednesday of the allegations that Porter abused both of his ex-wives.
"Chief of Staff John Kelly became fully aware of the allegations yesterday," Shah said. "I'm not going to get into specifics of who may have known pieces of information… We all became aware of the news reports that emerged Wednesday morning and the graphic images."
Shah suggested Kelly had not seen the now-public images of one of Porter's ex-wives with an apparent black eye until this week.
After those images were published, Porter announced his resignation on Wednesday. Kelly also said Wednesday that he was "shocked" by the accusations against the senior Trump aide.
"There is no place for domestic violence in our society. I stand by my previous comments of the Rob Porter that I have come to know since becoming Chief of Staff, and believe every individual deserves the right to defend their reputation," Kelly said in a statement. "I accepted his resignation earlier today, and will ensure a swift and orderly transition."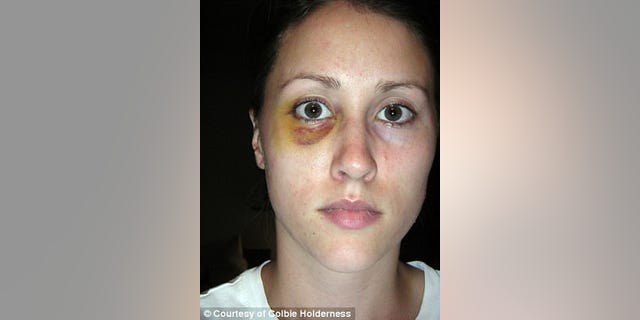 Porter has vehemently denied the allegations against him. A source told Fox News that Porter would likely be out of the White House as early as Thursday, though he was initially expected to stay on staff for a period of time to ensure a smooth transition.
Shah noted that an acting White House staff secretary would be announced at a later date.
Shah defended Kelly and other White House staff, meanwhile, saying there were "a number of statements from the press secretary and chief of staff that reflected the Rob Porter that we've come to know working here for over a year, and the chief of staff for the last six months."
"But the allegations against Porter are serious and deeply troubling," Shah said. "Porter has repeatedly denied these allegations and done so publicly. But that doesn't change how serious and disturbing these allegations are."
Shah also noted that President Trump was "saddened" by the matter.
Shah explained to reporters Thursday that Porter went through a common "background investigation process" that all potential U.S. government officials go through.
"It takes time because we want to get it right. It's costly, but it's absolutely worth it," Shah said, explaining that Porter's investigation was "ongoing" during his tenure at the White House, noting that they should "not short-circuit an investigation because allegations are made."
"His background investigation was ongoing, and he was operating on an interim security clearance," Shah said.
DailyMail.com first published a photo of one ex-wife's bruised face. Colbie Holderness told the outlet that Porter choked and punched her during their marriage.
Shah called the images "shocking."
Holderness told Fox News on Thursday that she got the black eye during a hotel-room fight when she and Porter were on vacation in Florence, Italy. Further, Holderness said she told her story to the FBI on Jan. 24, 2017 when she was interviewed as part of Porter's security clearance investigation. She also gave photos to the FBI.
Holderness described Porter as having a "bad temper" –and as an "angry person."
Both of his ex-wives detailed physical and verbal abuse in prior press reports.
Fox News' Serafin Gomez and John Roberts contributed to this report.