White House communications director Kate Bedingfield to step down
President Biden calls Kate Bedingfield 'loyal and trusted adviser'
The White House on Friday announced that President Biden's communications director Kate Bedingfield, who has been with the president since his 2021 inauguration, will step down at the end of this month.
Bedingfield will be succeeded by Ben LaBolt, a former adviser to President Barack Obama and current strategist for the communications agency Bully Pulpit Interactive.
Prior to serving as White House communications director, Bedingfield worked as then-Vice President Biden's communications director in 2015-2016, and then found a role on his successful 2020 presidential campaign as deputy campaign manager.
It's the second time Bedingfield was expected to depart. She decided not to leave the White House last summer after signaling that she would.
Before working for Biden, Bedingfield served in the Obama White House as associate communications director, deputy director of media affairs, and director of rapid response.
BIDEN TRASHES POLLS SUGGESTING HE SHOULDN'T RUN AGAIN: 'DO YOU KNOW ANY POLLING THAT'S ACCURATE?'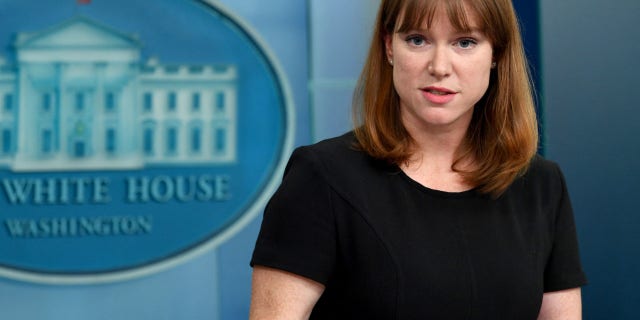 She was also the vice president of communications for the Motion Picture Association of America, vice president of communications at Monumental Sports and Entertainment and the director of communications for New Hampshire Sen. Jeanne Shaheen's successful campaign for Senate in 2008.
Bedingfield, a Georgia native and University of Virginia alumna, is next expected to take on a new strategic role with Biden's as-of-yet undeclared re-election campaign.
"Since my time as Vice President, Kate has been a loyal and trusted adviser, through thick and thin," President Biden said in a statement. "She was a critical strategic voice from the very first day of my presidential campaign in 2019 and has been a key part of advancing my agenda in the White House. The country is better off as a result of her hard work and I'm so grateful to her — and to her husband and two young children — for giving so much. Ben has big shoes to fill."
BIDEN SAYS CHINESE SPY FLIGHT 'NOT A MAJOR BREACH'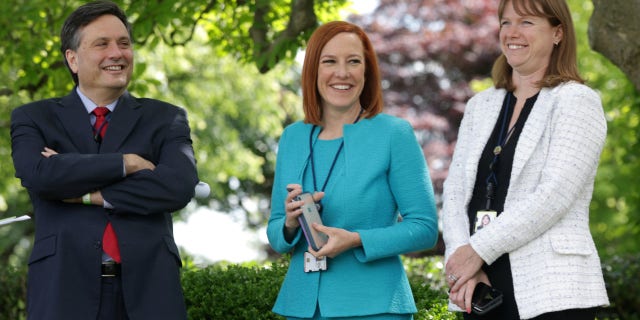 Bedingfield's successor, LaBolt, previously served as head of communications for the confirmation of Justice Ketanji Brown Jackson to the Supreme Court and advised the president's transition team on nominations.
LaBolt is a veteran of three presidential campaigns, including working as a senior national spokesman for the 2008 Obama-Biden campaign and the Obama-Biden national press secretary in 2012. He has also worked in communications for various members of Congress, including Sen. Sherrod Brown, D-Ohio; Rep. Jan Schakowsky, D-Ill.; and then-Sen. Barack Obama, D-Ill.
WHITE HOUSE DISTANCES BIDEN FROM 1975 BILL TO SUNSET SOCIAL SECURITY: 'NOT PART OF THE PRESIDENT'S AGENDA'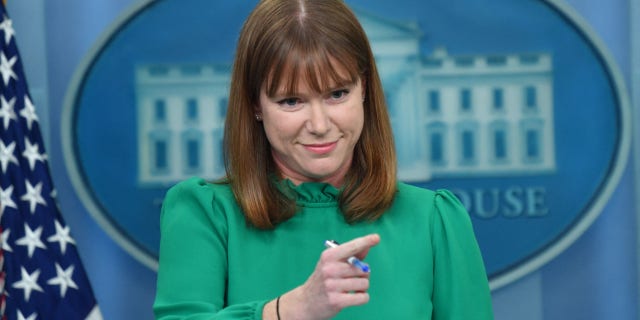 "I look forward to welcoming him back as a first-rate communicator who's shown his commitment to public service again and again, and who has a cutting-edge understanding of how Americans consume information," Biden said. "I saw him fight for Justice Jackson, and he put his all into helping us make history confirming our cabinet and subcabinet nominees. I'm proud to have him rejoin this team."
In several tweets, LaBolt said he is "extremely grateful for the opportunity" and "honored" to serve Biden. He will be the first openly gay man to occupy the position of White House chief of staff.
CLICK HERE TO GET THE FOX NEWS APP
"This is a tipping point moment for the nation — for our values and rights, our democracy, and for the middle class. I'm ready to suit up and help the President and team, which includes many longtime friends and colleagues, finish the job. I will give it my all," LaBolt said.
The announcement comes amid a shakeup of senior White House staff following the 2022 midterm elections, including the departure of Biden's first chief of staff, Ron Klain. Jeff Zients was tapped to replace Klain, and it's possible more staffing changes are imminent.