White House chief of staff Mark Meadows confirmed on "Justice with Judge Jeanine" on Saturday evening that President Trump's condition had deteriorated Friday following his COVID-19 diagnosis.
"Yesterday, we were real concerned," Meadows said. "He had a fever, and his blood oxygen level dropped rapidly."
Meadows said Trump has made "unbelievable improvement" since then: The president no longer had a fever and his oxygen saturation levels were better.
"I'm very, very optimistic based on the current results," he said, cautioning that the doctor said, "He's not out of the woods for the next 48 hours or so."
SUPPORTERS GATHER FOR PRAYER VIGIL FOR TRUMP OUTSIDE WALTER REED
Meadows added, "In typical style, this president was up and walking around. … He's been an outstanding patient with one exception -- he continues to work and continues to believe that he's got to get a number of things done for the American people."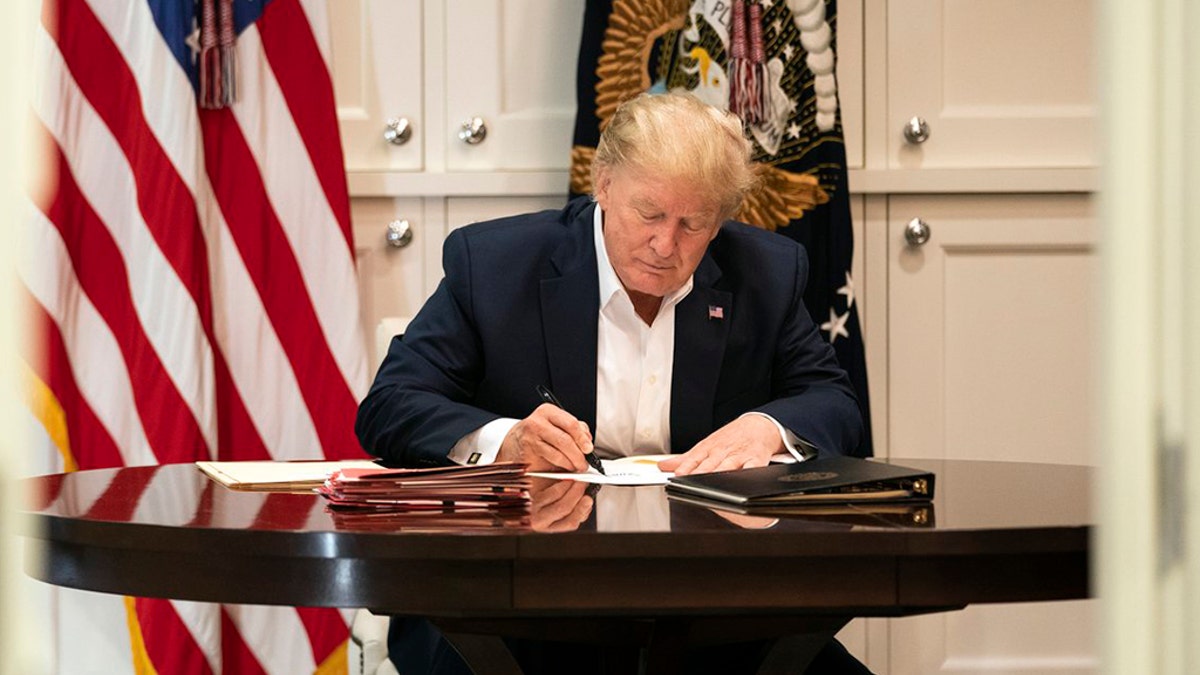 He said while he understood Americans were concerned, some of the media's fears were "irrational."
"I have seen some of the reports and all of the pictures about the transition of power and who's going to replace this person or that person and while that may make for good clicks on the internet and make for great hyperbole on TV, there was never a consideration and never even a risk for a transition of power."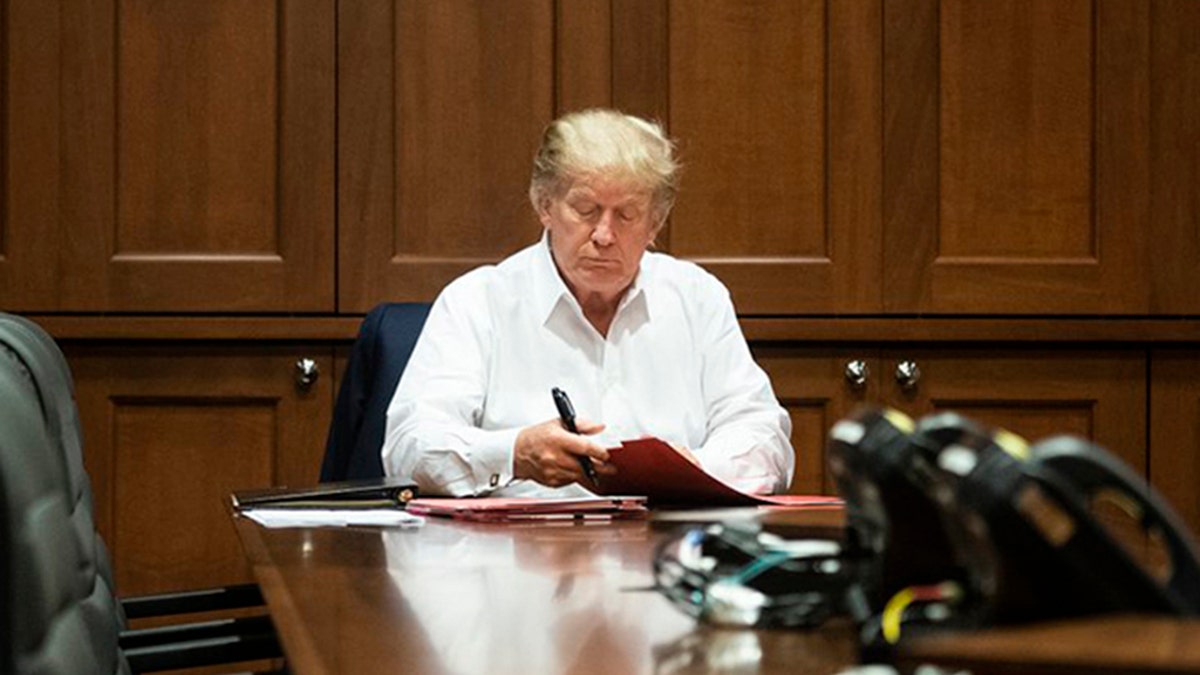 CLICK HERE TO GET THE FOX NEWS APP
The president is "going to make sure that America is great again but also that we defeat this virus together," he added.