While riding high in polls and debates, Rubio barely registers on Facebook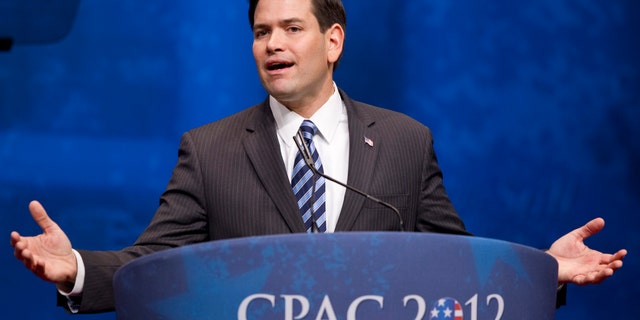 Facebook users have delivered their verdict on Marco Rubio.
Dislike.
Or, at the very least, uninterested.
The Florida lawmaker, touted for his charisma, telegenic looks and intelligence, trails far behind other presidential candidates – even those whose campaigns are not doing as well as Rubio's in polls and debates – when it comes to generating chatter on Facebook, according to Roll Call.
In the last four weeks, Rubio generated Facebook reactions – which include likes, shares, and comments in which he figured prominently – about 4.5 million times, while Donald Trump drew reactions on the popular social media site more than 105 million times, followed by former Secretary of State Hillary Clinton, who got nearly 60 million, and Sen. Bernie Sanders, who got 35 million.
Sen. Ted Cruz, R-Texas, generated more than 18.5 million Facebook actions.
Even Sen. Rand Paul, the Kentucky Republican, who has been polling in the low single digits, got more Facebook attention than Rubio, with more than 6.2 million actions.
If it's any consolation to Rubio, he did not come in dead last.
He did better than Carly Fiorina, Mike Huckabee, New Jersey Gov. Chris Christie, Ohio Gov. John Kasich, former Sen. Rick Santorum, R-Pa., former Maryland Gov. Martin O'Malley and former Virginia Gov. Jim Gilmore.
Like us on Facebook