What's Next for Jon Huntsman After Solid New Hampshire Showing?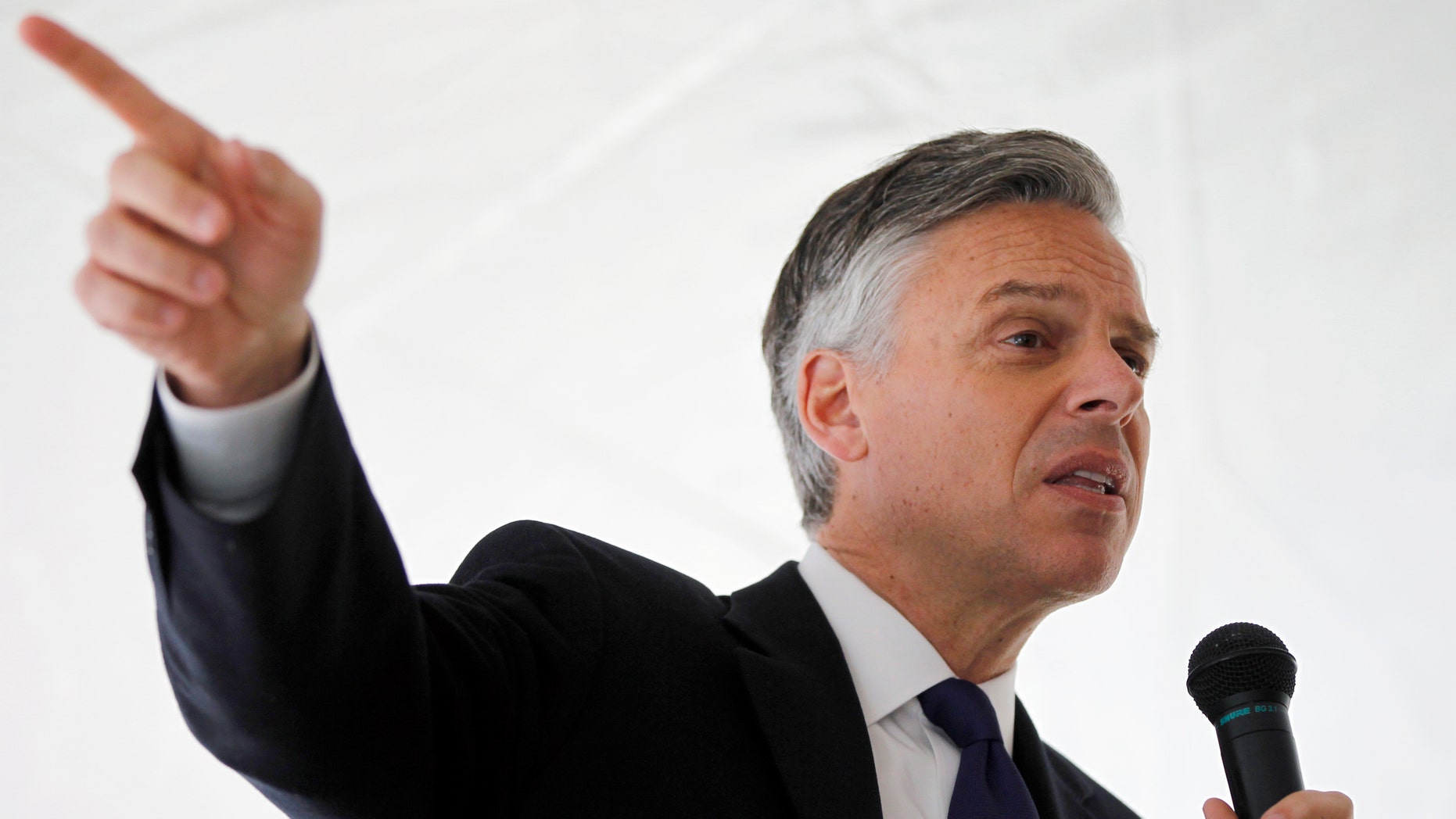 Jon Huntsman, the former Utah governor now trying to angle his way to the top of the Republic presidential ticket, made a big gamble on New Hampshire.
While most of the other Republican presidential candidates were busy appealing to the Conservative base in Iowa, the billionaire and former China ambassador campaigned on a moderate agenda in New Hampshire.
Huntsman talked of reaching "just beyond the Republican Party" and trumpeted his appeal to independents – even some Democrats. That made him, he argued, the only candidate who could beat Obama.
"We're going to surprise the heck out of `em!" he said while campaigning in New Hampshire.
His showing in New Hampshire – a thrid place finish despite a campaign low on cash and media attention – did come as a surprise to many. But for Huntsman, the state was his make-or-break moment. And the jury is still out on whether it was enough.
Huntsman skipped the Iowa caucuses to stake his candidacy on New Hampshire – and got a huge boost when he picked up an endorsement from both the Concord Monitor, who called him a "consistent but never doctrinaire conservative," and the Boston Globe.
Huntsman threw all he had into the state's primary, hoping a strong showing there would breathe new life into a campaign that was starting to falter.
"If we can move out of New Hampshire with a head of steam we can prove the issue of electability," he told NBC's "Today" show last week.
But even with a solid third-place showing in New Hampshire, Huntsman's campaign is far from out of the woods. The next nominating contest is January 21st in South Carolina, where a large social conservative base could pull the plug on any momentum the campaign was beginning to enjoy.
Then there's Florida.
Huntsman first opened his national campaign headquarters with much fanfare in Orlando, where his wife Mary Kaye grew up, in the hopes of making Florida his top priority. But three months later, in September, he announced he would close down his national headquarters in Orlando in favor of opening one in New Hampshire.
He said then that the decision was his need to deploy resources into New Hampshire, but analysts said it was because his campaign in Florida, even with a national headquarters there, was not picking up any steam.
Whether that will change closer to the state's Jan. 31st primary is uncertain.
Huntsman did keep an office in Miami, with many well-known Republican operatives, including Jeb Bush Jr., son of the state's former governor. Though his campaign is focused on South Carolina right now, it would need to do well in Florida to have any kind of viable future.
But…
"If you don't win one of the first three," Lanny Wiles, a GOP strategist, told the Tampa Tribune. "You're not going to win the fourth."
Follow us on twitter.com/foxnewslatino
Like us at facebook.com/foxnewslatino