What Is He Thinking? Sanford Violates All Rules of Sex Scandal Management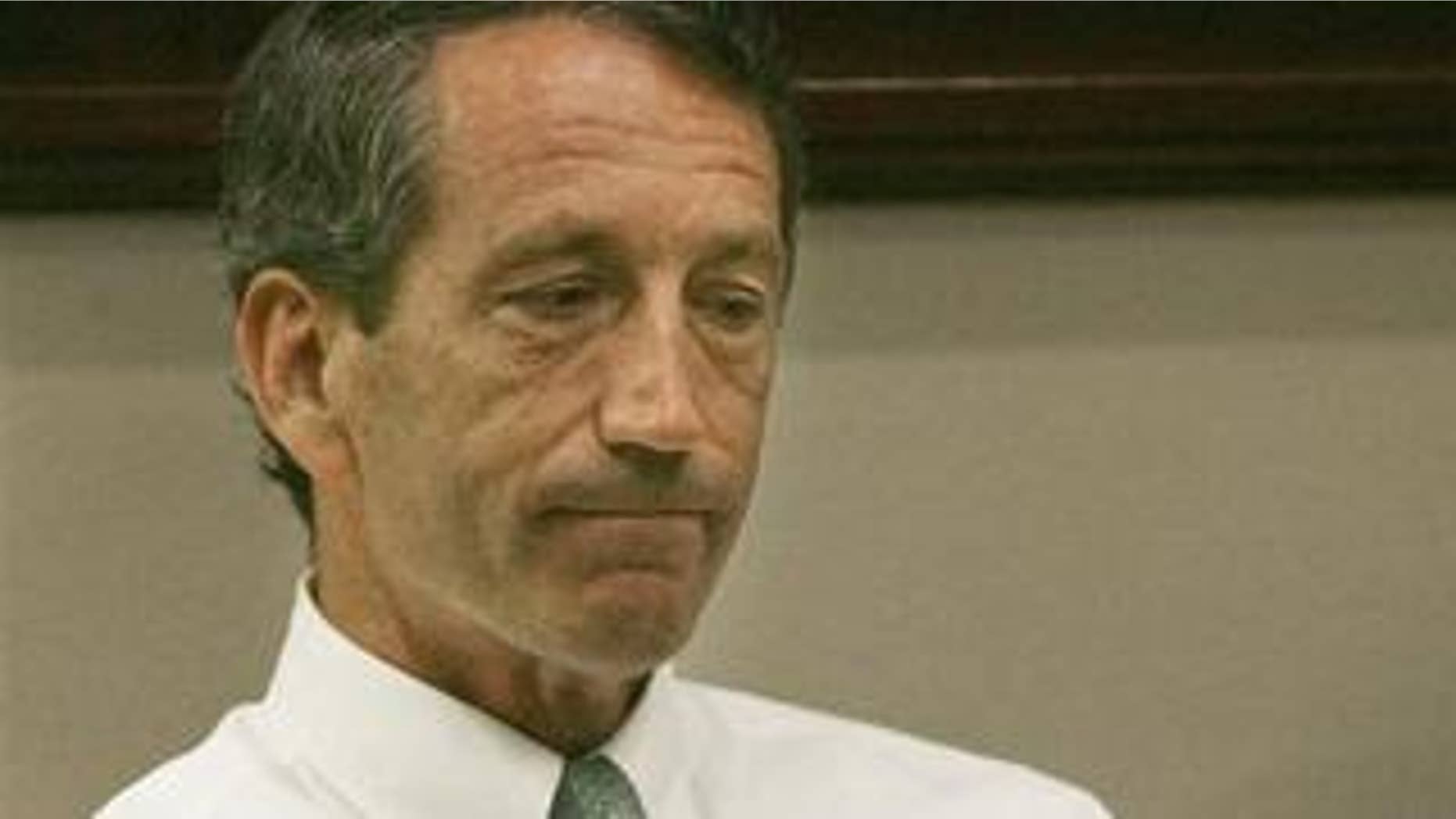 If there's a manual for politicians on how to survive a sex scandal, South Carolina Gov. Mark Sanford has spit on it, torched it and spread the ashes somewhere along the coast of Myrtle Beach
In straying from the confess-and-take-cover approach of other wayward politicians, Sanford not only conducted a rambling and lengthy press conference last week explaining his torrid extramarital affair with an Argentinian beauty -- complete with hard-hitting questions from reporters -- but he granted days' worth of soul-baring interviews to The Associated Press.
In them, he confessed he "crossed lines" with other women besides his paramour, Maria Belen Chapur. He acknowledged he met up with Chapur more times than he originally said, and declared that the woman at the heart of the scandal is his "soul mate" -- but he would try to save his marriage anyway.
"Painful," is how Democratic consultant Chris Kofinis described the AP interviews.
Sanford's behavior has led political consultants and observers to scratch their heads and wonder what in the heck the two-term Republican governor is trying to accomplish.
Kofinis, who knows a thing or two about political sex scandals -- he's a former adviser to John Edwards -- is among those perplexed by Sanford's behavior.
"It's a strange strategy, to say the least," he told FOXNews.com.
Kofinis said it looks like Sanford is trying to salvage his career more than his marriage, by trying to appear honest and at the same time reveal so many details that the prying press doesn't have any more muck to rake.
"That may be the biggest problem with his approach," Kofinis said. "From a crisis management perspective he has to accept the fact that his political career is over, and that if he wants to salvage his personal, and maybe his professional, life in the long-term, the best thing he can do is resign and resign quickly."
But if honesty was his intent, Sanford muddied the waters Wednesday, saying he would not release financial records he earlier pledged to offer up to show how his trips to meet his lover were paid. Spokesman Joel Sawyer explained to the AP that the governor does not want to discuss personal matters in the media anymore.
The calls for Sanford's resignation have mounted rapidly in the past few days, particularly after the AP interviews, which were conducted over the course of three hours -- a stunning amount of time for a besieged public official to devote to the press.
A slew of state Republicans -- 14 out of 27 in the state Senate -- and at least six newspapers have called for Sanford to step down.
The South Carolina Democratic Party did the same on Wednesday. State Democratic Party Chairwoman Carol Fowler cited his "stream of confessions," saying it has distracted lawmakers from state business.
Given the backlash, it doesn't look like Sanford has done himself any favors.
South Carolina Republican Sen. Jim DeMint told FOX News that Sanford's post-confession strategy was "not a wise thing to do in this business."
"They say, when you are explaining, you are losing. And particularly on that subject, I think, he was," DeMint said, suggesting that he and other Republicans are urging Sanford to step aside.
"I'm concerned of whether or not he is in a position that he can continue to lead the state. And a number of us are talking to him quietly, and hopefully it will be resolved. But I have my concerns to whether or not he can continue," he said.
In every statement he gives, Sanford insists he wants to finish out his final term, despite appearing as if he's hell-bent on self destruction.
Meanwhile, he told The Associated Press he doesn't want to "blow up my time in politics" or his personal life, but that he's got "real" feelings in the way.
FOXNews.com Sexpert Yvonne Fulbright agreed with Kofinis that the governor is trying to value his political career over his personal life. And she said his personal life is only suffering further as a result of his behavior over the past week.
Fulbright said the problem for the shaken bond between Mark and Jenny Sanford is that the governor keeps talking about a strong emotional attachment to his mistress. She said studies have shown women find affairs more forgivable if they're done for sexual gratification -- they're less willing to forgive when the mistress is the husband's professed "soul mate." She gave the Sanford marriage about a 30 percent shot at surviving -- and only with intensive counseling.
"Usually the first step is letting people know the wife is the preferred partner," she said.
But no one's calling Sanford conventional.
"I don't remember any political figure or public figure reacting in this way," said Robert Oldendick, political science professor at the University of South Carolina.
He said Sanford is probably trying to wave reporters off the story of his affair by revealing as much detail as possible. But he said Sanford's revelations are just too damaging.
"With each piece of information that comes out, it just gets a little bit worse and a little bit worse, and that scale starts to tip," he said. "There's straws that keep getting added to the camel's back here."