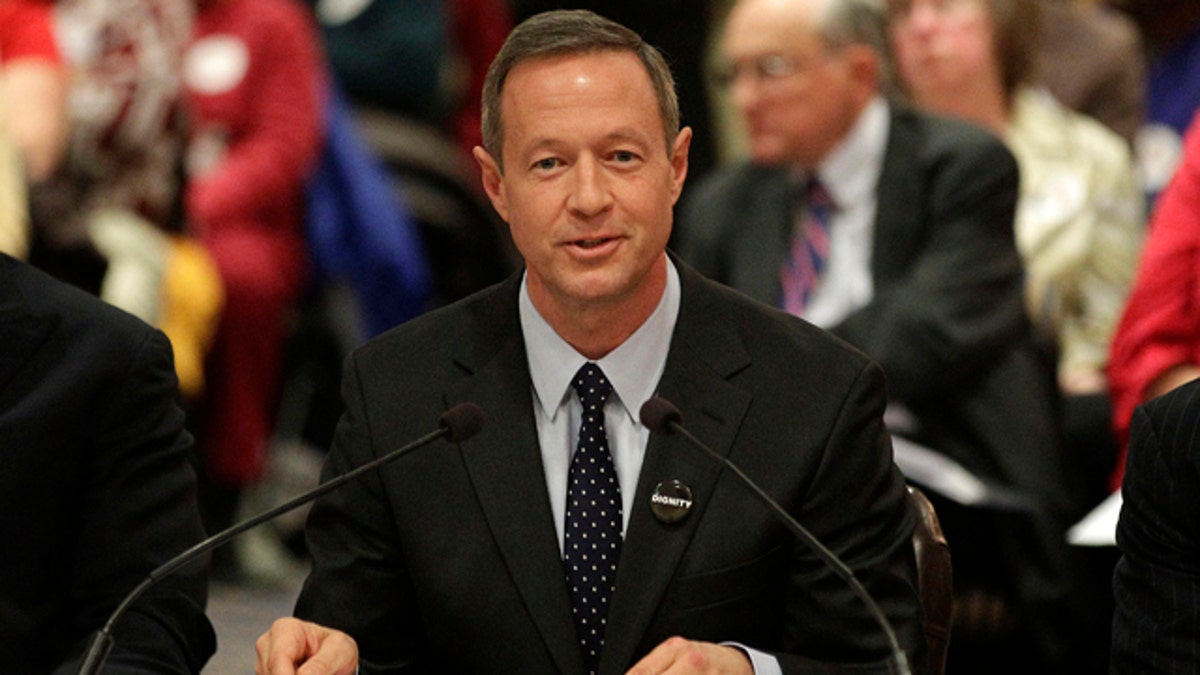 A push by frustrated western Maryland residents to part ways with their state is gaining momentum as the initiative turns to social media to get its message out.
Residents in Garrett, Allegany, Washington, Frederick and Carroll County, for months have been pushing an initiative to secede from the state and form a new one, called Western Maryland. Among the biggest problems the group has with Maryland are new gun restrictions, tax increases and what they call unfair district lines the group claims unfairly favor Democrats.
The western Maryland initiative now has nearly 9,000 Facebook "likes" since it was formed in July 2013. Activist Scott Strzelczyk started the Facebook page as a way to bring dissatisfied residents together.
"Here at the state level, we're controlled by a single party – Democrats – and we feel we have no other recourse," he has told Fox News. "We're sick and tired of being sick and tired."
They also have a beef with the high-crime city of Baltimore.
"Little mystery why this is the case," the group states. "We don't want our tax dollars going to Baltimore City or other parts of the state to support the same old failed policies. The solution is simple. We want our own state."
According to the site, pleas made to discuss problems with the Democratically controlled General Assembly have been "ignored or rebuffed."
Calls to Gov. Martin O'Malley's office for comment were not immediately returned.
Maryland isn't the only state where frustrated citizens want to part ways.
Similar pushes have been made in California, Arizona, Michigan and Colorado.
Last year, 11 rural Colorado counties, which are home to about 350,000 people, threatened to secede after claiming state leaders had no respect for or interest in their rural lifestyles.
Of those 11, five counties on the state's Eastern Plains voted in November to approve the creation of a 51st state. The state would have been the size of Vermont.
The vote in favor to secede was largely symbolic and orchestrated to bring attention to issues in rural Colorado communities.
In order to actually form a new state, state lawmakers would have to sign off on it, followed by Congress – which is not likely to happen. Still, they claimed their move was a victory because it prompted Colorado's Democratic Gov. John Hickenlooper to acknowledge their concerns.
"We understand that some rural areas still feel underrepresented and are not being heard," Hickenlooper told The Associated Press. "We remain committed to listening more and working with local communities all across Colorado."
Northern Californians tried to create the new state of Jefferson – a failed push they had tried once before in 1941.