West Virginia lawmakers overwhelmingly approve NRA-backed campus carry bill, send to governor for signing
A bill to permit concealed carry on West Virginia college campuses passed the House of Delegates by an 84-13 vote
West Virginia lawmakers passed an NRA-backed bill that will allow concealed carry permit holders to carry their firearms on the campuses of state colleges and universities.
"The National Rifle Association applauds the West Virginia Legislature's passage of NRA-backed campus carry," NRA West Virginia State Director Art Thomm told Fox News Digital on Tuesday.
"There is no reason why any adult who is deemed mature enough to defend his or her country at war should not be entrusted to defend themselves and others on campus. And there is no reason an adult who is allowed to carry in other parts of the state can't be trusted when on campus," he added.
The bill passed in the West Virginia House of Delegates on Tuesday 84-13.
AS CRIME CREEPS CLOSER TO COLLEGES, EXPERT SAYS BANNING GUNS FROM CAMPUS WOULD LEAVE PEOPLE MORE VULNERABLE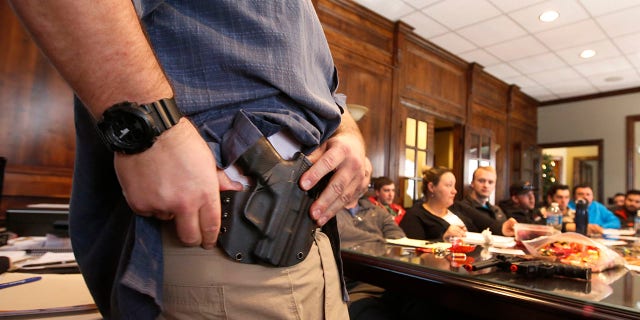 If signed into law by Republican Gov. Jim Justice, West Virginia will become the 12th state in the U.S. with such legislation, alongside states like Arkansas, Georgia and Kansas. West Virginia is currently one of 20 other states that have no laws on the books preventing concealed carry holders from carrying on college campuses.
Supporters of the bill include Republican Delegate Mike Honaker, a former Virginia State Police officer who responded to the tragic Virginia Tech campus shooting in 2007 that left 32 people dead.
IOWA SCHOOL DISTRICT TO ALLOW SOME TEACHERS TO CARRY GUNS ON CAMPUS
"I know we have to be careful about this issue," he said. "But there's no way that I, as someone who has lived through this and seen it with my own eyes, could forbid another free law-abiding American citizen from carrying a firearm and retaining the ability and the capacity to defend yourself or others, God forbid they ever be put in a position to do it," he said last week as the bill advanced in state House.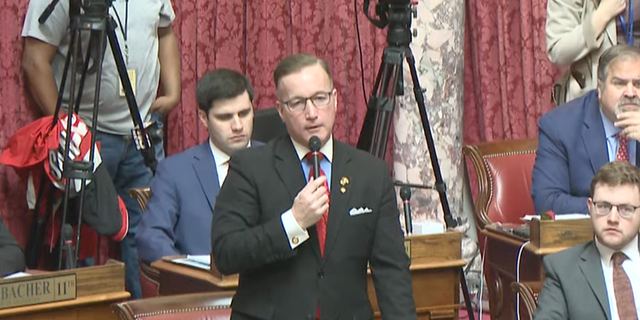 Votes on the bill come just days after a shooting at Michigan State University on Feb. 13, when three students were killed and five others were injured. Critics of the bill cited the shooting in their argument against the legislation, with some college students in West Virginia attending a public hearing last week to voice their concerns.
MORE AMERICANS LEGALLY CARRYING GUNS DESPITE SLOWEST INCREASE IN CCW PERMITS ON RECORD, EXPERT SAYS
Marshall University student E.T. Bowen said this month that some students are "terrified on campus as it is," CBS News reported.
"We don't need more guns to exacerbate that. This bill is like throwing kerosene on the wildfire, and it is appalling that we even need to say that while there's still blood on the ground at Michigan State," Bowen argued.
GUN CRIMES GRAB MOST MEDIA ATTENTION, WHILE GUN USE IN SELF-DEFENSE GETS MERELY A FRACTION: EXPERTS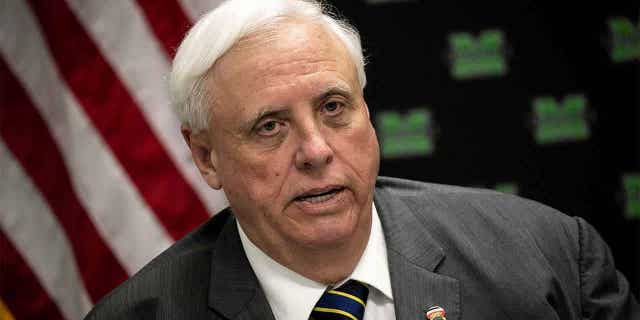 Thomm told Fox News Digital, however, that criminals break laws no matter if there is a gun-free zone or other rules prohibiting firearms.
CLICK HERE TO GET THE FOX NEWS APP
"Criminals break laws regardless of boundaries or gun free zones. Law-abiding people don't. NRA-backed campus carry has been passed in many states, and we look forward to Gov. Justice signing this life-saving legislation into law," Thomm said.
Fox News Digital reached out to Gov. Justice's office on Tuesday regarding the bill but did not immediately receive a reply.