West Virginia Governor Sues Obama Administration Over Coal Mining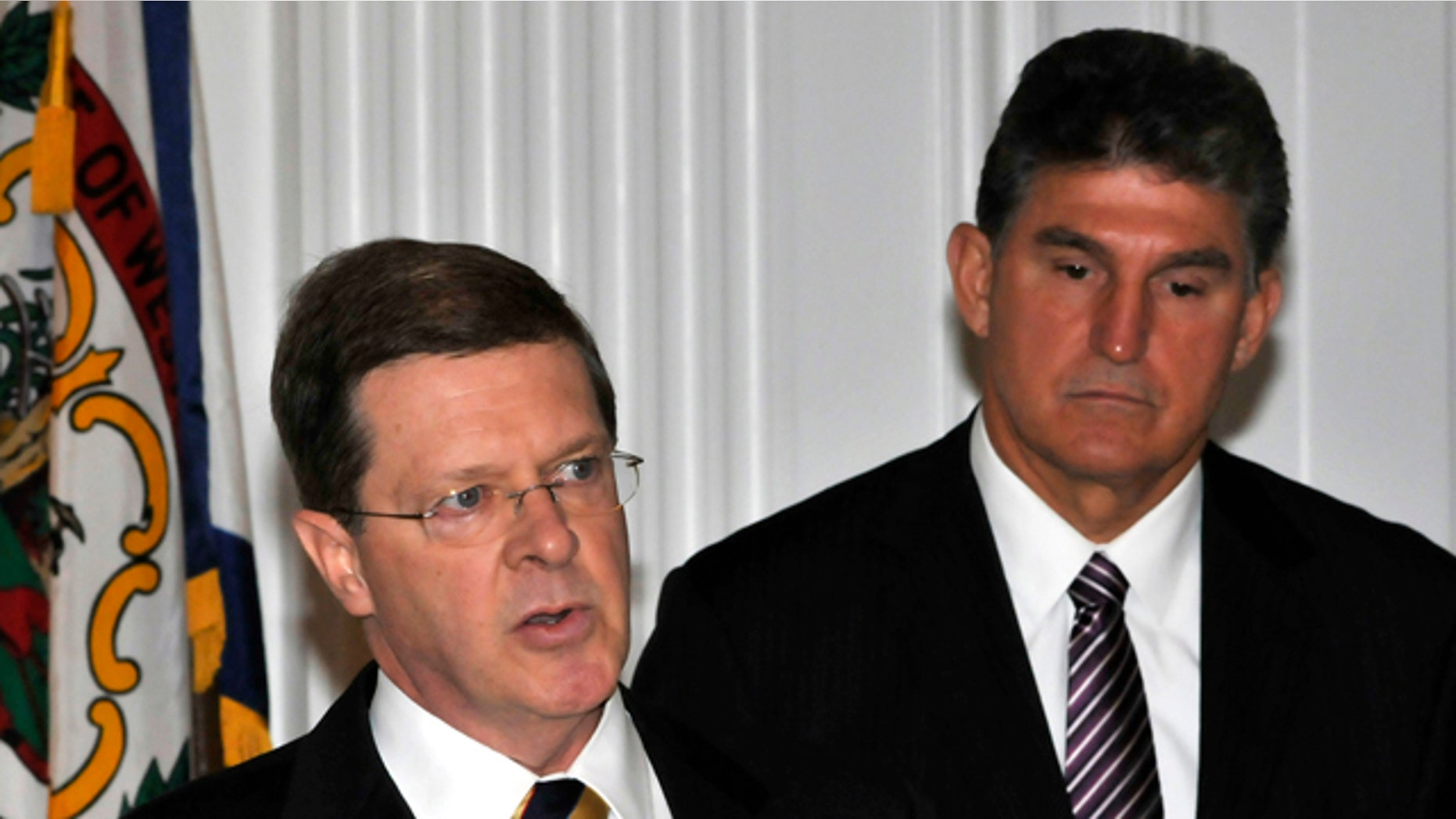 Gov. Joe Manchin announced a lawsuit Wednesday that challenges the Obama administration's efforts to curb mountaintop removal coal mining.
Manchin said the administration's Environmental Protection Agency is illegally holding up federal water quality permits that mines need to dispose of excess rock. Manchin said the agency is usurping the state's rights.
"The EPA's illegal actions unfortunately will hurt the West Virginia economy," Manchin said. "It's a shame when you have to sue your own government."
Coal companies argue mountaintop mining provides thousands of high-paying jobs and is an efficient way to extract thin seams of coal destined to create inexpensive electricity for much of the eastern United States. Opponents argue the practice devastates the environment.
The lawsuit comes at a curious time: Manchin is running to complete the U.S. Senate term of the late Robert C. Byrd and GOP candidate John Raese is trying to link him to Obama at every turn.
Manchin denied that his political campaign had anything to do with the lawsuit, which he said has been in the works since April. Byrd died in June.
"I'm a governor first. That's my first and foremost job," Manchin said.
The governor invoked Byrd's legacy during a news conference at the Capitol. He pulled out a copy of the U.S. Constitution and quoted the 10th Amendment, which deals with states' powers. Byrd was well known for carrying a copy of the Constitution and quoting from it.
Technically the lawsuit is being filed by the state Department of Environmental Protection against the EPA. It challenges procedures announced since Obama took office that are designed to reduce the number of permits issued for coal mines in West Virginia, Virginia, Ohio, Pennsylvania, Tennessee and Kentucky.
DEP Secretary Randy Huffman said Manchin decided to sue in recent weeks after months of waiting for the EPA to deny a permit in a way that invited a legal challenge. Since Obama took office, the flow of water quality permits for Appalachian mines has slowed to a trickle and Huffman said the agency is purposefully holding back to avoid appealable decisions until it writes new regulations.
"We finally came to the conclusion that that in and of itself is an actionable decision," Huffman said.
The decision met with immediate praise from the coal industry. Bill Raney, president of the West Virginia Coal Association, said the governor is doing the right thing. The trade association endorsed Manchin last week, but Rainey dismissed the notion of any agreement with the governor to file suit.