Watchdog Claims Government Charging Fees in 'Retaliation' for Pelosi Report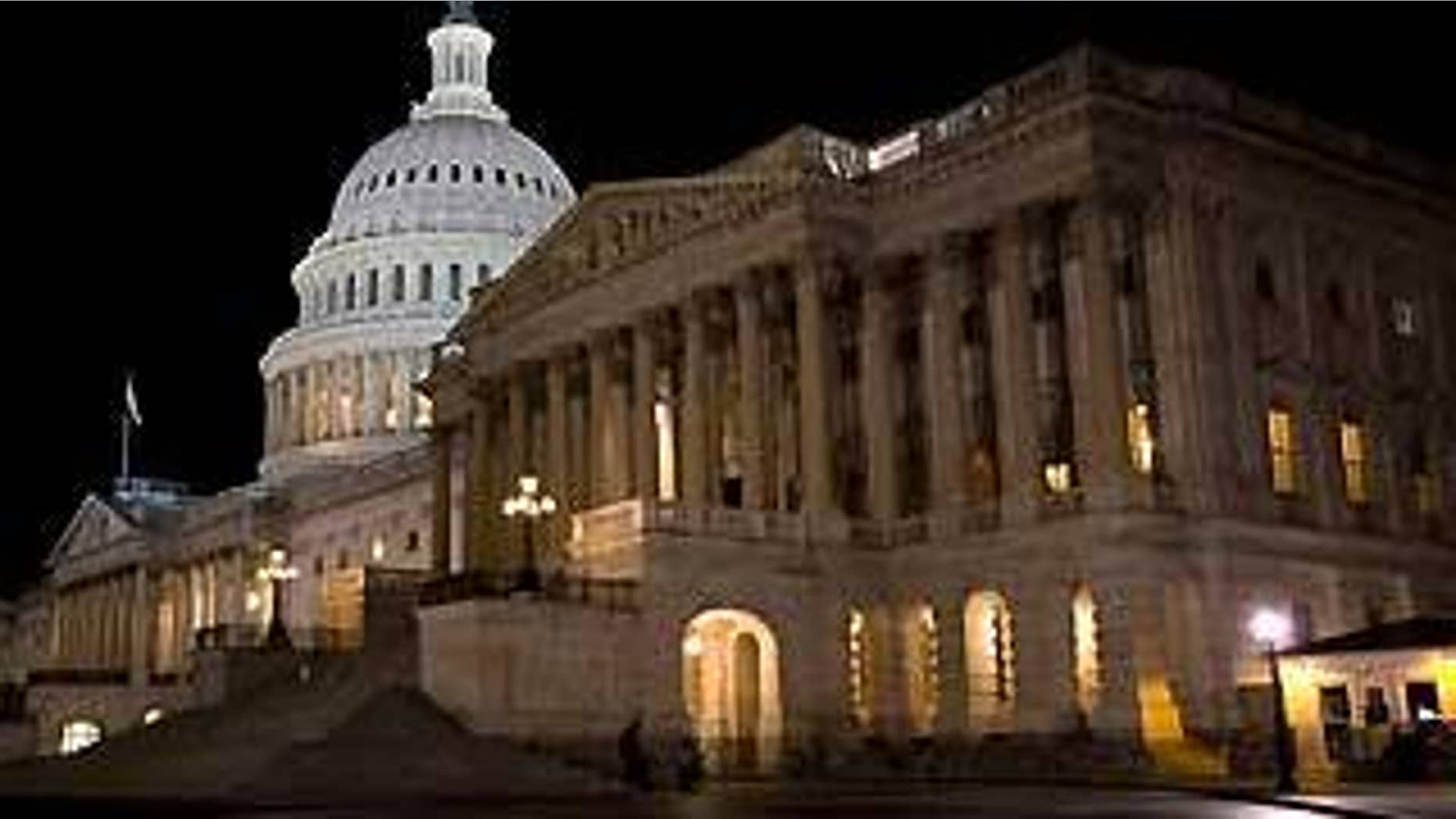 So much for "openness."
A conservative watchdog group that published a critical report last month on House Speaker Nancy Pelosi says the government has retaliated by charging the group exorbitant fees for documents.
Judicial Watch published a report in March, based on e-mails and other documents obtained through a Freedom of Information request, showing Pelosi repeatedly requested military aircraft to shuttle her and her colleagues and family around the country.
Though Judicial Watch was not charged fees for those documents, the group got a different response when it filed a follow-up document request with a unit in the Air Force on March 16: That'll be $760.
"We thought it was retaliatory," Judicial Watch President Tom Fitton said. "This seems like a petty response. This seems like a petty effort at retaliation in response to the bad publicity at the speaker's office."
A representative for Pelosi was not available for comment. The Freedom of Information officer who said Judicial Watch would owe a fee also did not return a request for comment.
The chief reason cited by the Pentagon in denying the group's fee waiver request was that Judicial Watch qualifies for the "other" category -- this means the group did not qualify as "media," a designation they've received before that makes it easier to win a fee waiver.
The Pentagon first notified Judicial Watch of its likely decision March 19 but requested more information. Judicial Watch appealed, citing the group's ability to disseminate its information, the public interest in obtaining the documents and its claim to be a "member of the news media."
Judicial Watch received another e-mail April 7 declining the request and restating that the fee is $760.
"Therefore, if we don't receive a willingness to pay by April 21, 2009, we will close this case," the notice said.
Fitton said his group hasn't decided whether to pay the fee or sue, and he complained that the Air Force didn't cite much of a reason for charging a fee.
He said Judicial Watch almost never is required to pay a fee for documents requests.
Anne Weismann, chief counsel with Citizens for Responsibility and Ethics in Washington, another key watchdog in the nation's capital, said her group hardly ever is required to pay fees for such requests.
"Almost all of the time we are granted a fee waiver," she said. "Every once in a while an agency denies it and we litigate, and we have won every time we litigate it."
She said her organization wins fee waivers, even though it hasn't sought to qualify as "media."
She said there is one pending case in which the Federal Aviation Administration denied a fee waiver regarding the group's request for information about federal spending on research and development. She said agencies generally deny the waivers when they "want to kind of jerk you around."
In requesting the fee waiver in March, Judicial Watch also cited President Obama's Jan. 21 memo on the Freedom of Information Act, which urges agency heads to assume a commitment to transparency and disclosure.
"The Freedom of Information Act should be administered with a clear presumption: In the face of doubt, openness prevails. The government should not keep information confidential merely because public officials might be embarrassed by disclosure, because errors and failures might be revealed, or because of speculative or abstract fears," the memo said. "All agencies should adopt a presumption in favor of disclosure, in order to renew their commitment to the principles embodied in FOIA."
Technically, the stance on Judicial Watch's request isn't violating Obama's policy, since the documents aren't being withheld. Nevertheless, charging high fees for public documents sometimes can be prohibitive, and Judicial Watch feels the organization is being singled out.
After the Judicial Watch report in March, Pelosi's office disputed the claims. The office pointed to White House policy enacted after the Sept. 11 attacks allowing for the House speaker to travel to his or her congressional district via military aircraft whenever possible for security reasons. Her office said she typically uses the same kind of aircraft used by her predecessor, Dennis Hastert.
Pelosi spokesman Nadeam Elshami told FOXNews.com at the time the report seemed to be based on only "a few e-mails."
Fitton said his organization's request for more documents -- to which the Air Force wants to apply a fee -- was meant to fill in any "gaps" about information on travel for both Pelosi and Hastert.
FOXNews.com's Judson Berger contributed to this report.