Wary Silicon Valley leaders meet with Trump
Leaders of some of the biggest Silicon Valley companies descended on Trump Tower on Wednesday afternoon, as the tech industry and President-elect Donald Trump tried to reboot their relationship following a contentious election that often saw tech execs standing in opposition to the Republican's campaign.
Trump told the gathered executives that he was "here to help you folks do well" and specifically promised "to make it a lot easier for you to trade across borders."
"We want you to keep going with the incredible innovations," Trump said. "There's nobody like you in the world."
CEOs invited to the face-to-face with Trump included:
Apple's Tim Cook, who hosted a fundraiser for Trump's Democratic rival Hillary Clinton
Microsoft's Satya Nadella, a guest of first lady Michelle Obama at the 2016 State of the Union Address
Amazon's Jeff Bezos, who has been a frequent Trump target
Google parent company Alphabet's Larry Page; Tesla's Elon Musk; IBM's Ginni Rometty; Intel's Brian Krzanich; and Facebook Chief Operating Officer Sheryl Sandberg 
The meeting was set up by Trump's son-in-law and adviser Jared Kushner, incoming Chief of Staff Reince Priebus and one of the few tech execs to offer full-throated support of then-candidate Trump, Peter Thiel.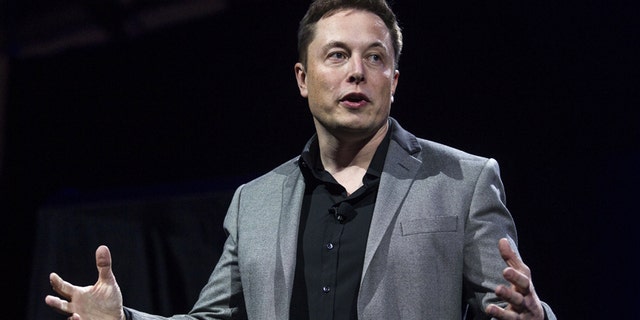 SILICON VALLEY LEADERS SLAM TRUMP
Elsewhere in the industry, Trump was not a favorite. As the billionaire steamrolled his competition en route to the GOP nomination and general election fight against Clinton, 140 tech sector leaders signed on to a July 14 open letter declaring that "Trump would be a disaster for innovation."
"His vision stands against the open exchange of ideas, free movement of people, and productive engagement with the outside world that is critical to our economy – and that provide the foundation for innovation and growth," the letter stated.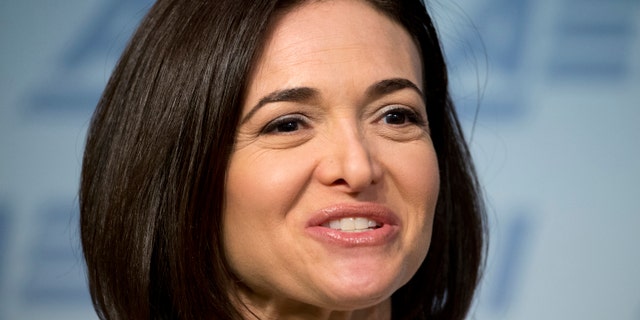 None of the 140 signatories were among those listed as attending Wednesday's meeting with Trump.
Reporters were allowed to witness only the first moments of the meeting and most of the attendees departed without comment. A spokesman for Cisco said the meeting was "very informative and productive."
Tensions with the valley remain. Business Insider reported that hundreds of tech engineers -- from Apple, Google, IBM and other companies -- have signed a pledge not to help build a database to collect data on Muslim Americans. (Trump during the campaign initially seemed to leave open whether he would pursue a Muslim database when asked by reporters. However, he later clarified he wanted to focus only on refugees – as he and the campaign stressed they were not calling for a religion-based database.)
Though Trump took hits from Silicon Valley during the election, he also got his own shots in.
After Apple refused an FBI request to unlock the iPhone of one of the San Bernardino terrorists, Trump called for a boycott of the company's products and demanded Apple move more of its manufacturing inside U.S. borders.
"We're going to get Apple to build their damn computers and things in this country instead of in other countries," Trump said during a rally in Lynchburg, Va. in January.
Trump also lambasted the algorithms used by top social media and search sites for allegedly hiding information that could prove damaging to Clinton.
"Wow, Twitter, Google and Facebook are burying the FBI criminal investigation of Clinton. Very dishonest media!" Trump tweeted on Oct. 30.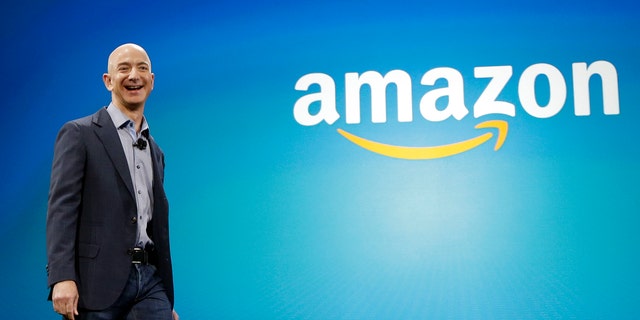 Bezos was a regular victim of Trump's, likely because, in addition to being Amazon's CEO, Bezos also owns The Washington Post, which has been highly critical of Trump.
"The @washingtonpost, which loses a fortune, is owned by @JeffBezos for purposes of keeping taxes down at his no profit company, @amazon. The @washingtonpost loses moey (a deduction) and gives owner @jeffbezos power to screw the public on low taxation of @Amazon! Big tax shelter. If @amazon ever had to pay fair taxes, its stock would crash and it would crumble like a paper bag. The @washingtonpost scam is saving it!" Trump tweeted in three subsequent missives on Dec. 7, 2015.
Trump also met with Microsoft founder Bill Gates on Tuesday.
And while Trump has used Twitter more effectively than any other presidential candidate to build his political brand and speak directly to supporters, Twitter CEO Jack Dorsey reportedly was not invited to Wednesday's summit.
A subsequent report in Politico quoted a source saying Twitter was "bounced" from the meeting as payback for refusing to allow an emoji version of an anti-Clinton hashtag during the campaign.
A senior transition official told Fox News, "They were not invited because they aren't big enough."